HUBTEX's reach trucks come into play wherever conventional models are beginning to struggle. Three different models make up the range of available solutions: the NexX multidirectional reach truck, the fourway reach truck, and the two-way reach truck.
All solutions boast compact dimensions, great maneuverability, and high load capacities. The reach trucks with two- or fourway steering are ideal for use in situations where long loads sometimes need transporting in tight spaces.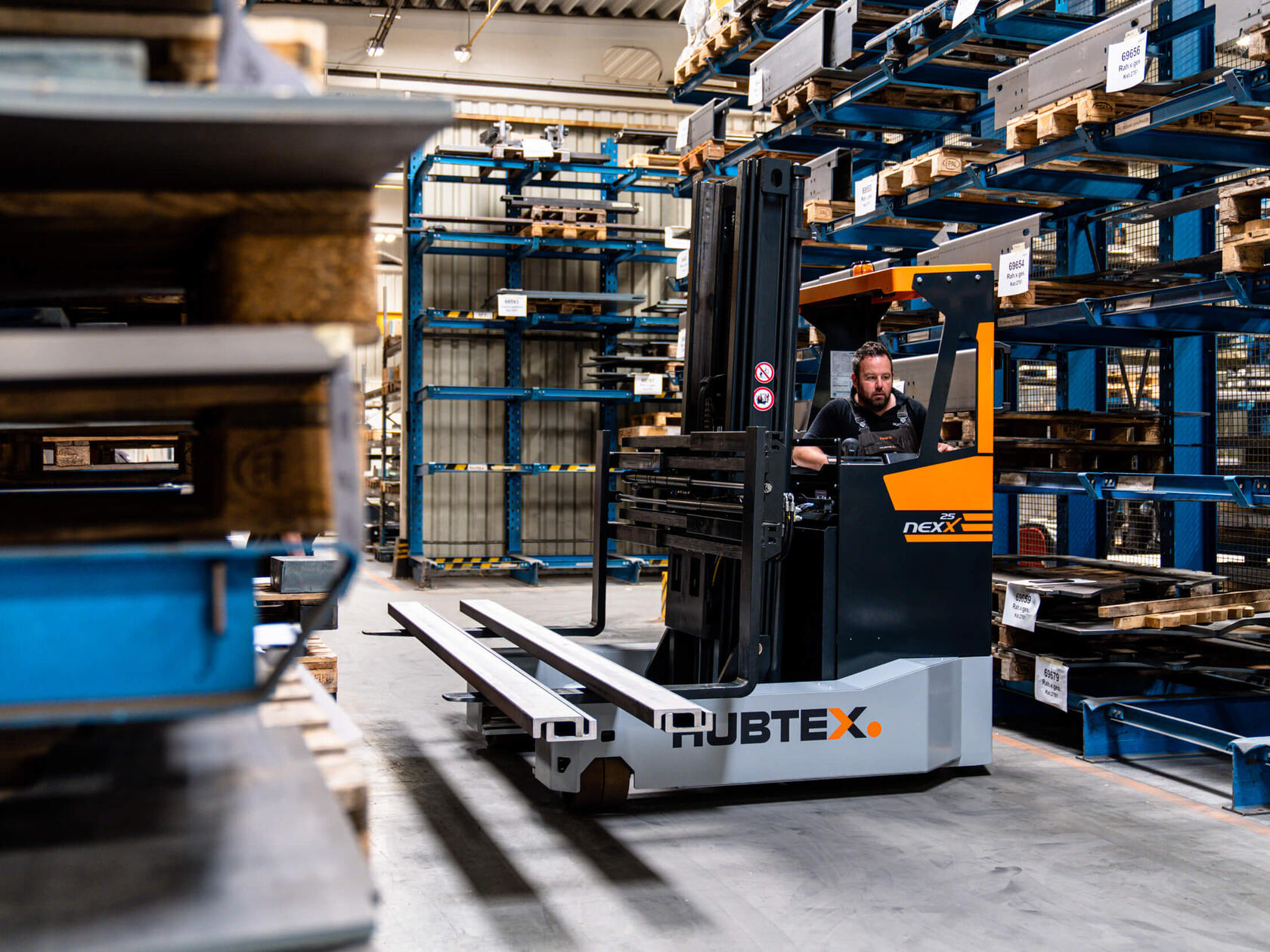 The right solution for your requirements
Our reach trucks with electric drive come in three different product groups.
FAQs
Here you can find answers to the most frequently asked questions.