PRESERVING NATURAL RESOURCES
SUSTAINABILITY, ENVIRONMENTAL PROTECTION AND ENERGY EFFICIENCY AT HUBTEX
HUBTEX is constantly working to reduce the environmental impact of its own company activities as far as possible. This concerns our products, the production facilities and all other sites as well as the entire logistics chain. Technologies with high energy efficiency, electricity from renewable energies, sustainable architecture, shorter sea freight routes and as few
airfreight shipments as possible - these are just a few of the measures taken to achieve these goals. Throughout the entire value chain, HUBTEX makes an important contribution to a positive environmental orientation through particularly economical and efficient motor technologies.

PIONEER IN OUR INDUSTRY
HUBTEX VEHICLES SET NEW STANDARDS
HUBTEX vehicles are pioneers in their sector, not only in terms of energy or fuel efficiency, but also in terms of emissions. HUBTEX strives to maintain its status as market leader in the segment of special vehicles and industrial trucks by further developments of all equipment components and to convince with the lowest possible energy consumption. Our products are available with diesel, gas, electric and hybrid drive. In essence, we have been relying on electric drives for almost 40 years. Despite strong competition from diesel and gas-powered vehicles, HUBTEX has always relied on multi-directional forklifts and special vehicles with electric drives to protect personnel and operators from emissions. During the last 8 years the share of diesel-powered vehicles has been reduced from almost 20% to less than 5%. Diesel vehicles are now only developed if the conditions of use require it and the electric drive
does not yet offer a suitable alternative for the application. In these cases, we place the highest value on low energy consumption and low emissions. In 2020 HUBTEX presents the latest generation of its four-way forklift DQ-X, which has been significantly revised. This includes the new diesel engine with oxidation catalytic converter and diesel particle filter. Operators can switch between the three driving modes Eco, Sensitive and Speed, depending on the application requirements during the journey. This allows exhaust emissions to be further reduced and fuel consumption to be cut. For comparison, the fuel consumption of the predecessor model DQ was 20% higher than that of the latest model until 2016, with otherwise identical performance parameters.

YESTERDAY. TODAY. TOMORROW.
HUBTEX CONTINUES TO RELY ON THE ELECTRIC DRIVE IN THE FUTURE
In its product range HUBTEX focuses on the electric drive. Here, too, we are continuously working on the product improvement of our vehicles. Examples are the introduction and optimization of energy-efficient controls in our electric multidirectional sideloaders in 2015 and the development of the HX steering system, which also saves energy and reduces consumption. With both systems in combination up to 25% energy could be saved. A current example is the introduction of electric steering in our new modular system for electric multidirectional sideloaders called PhoeniX. The use of electric steering reduces energy
consumption during steering by up to 85 % in relation to steering with the previous electro-hydraulic steering system. This is mainly due to the higher efficiency of electric motors compared to hydraulic motors. The savings potential of up to 85% sounds a lot at first, but it is quite realistic, since the steering motors now only work during actual steering movements. Our customers therefore benefit not only from energy-efficient products but also from the low operating costs and a fast return on investment compared to diesel or gas-powered vehicles.

RECYCLING IS ALREADY PLANNED
THE REUSABILITY IS an important part of the DESIGN PROCESS
At HUBTEX, aspects of sustainability play an important role during the entire product life cycle and are already taken into account during the development of new products. Central components of our vehicles are steel components and the battery. Most of the batteries we use are currently still based on lead. Lead and steel are almost completely recyclable. Lithium-ion batteries have great future potential for applications with higher operating hours. Here we try to select battery technologies without heavy metals such as cobalt, as far as possible. 
In addition to manufacturing efficient products, we are successively refurbishing our range of used equipment. Whether extensive repair or general overhaul, the entire vehicle, starting with the frame and including engines, is reconditioned as required, as well as transmissions and
hydraulic components right up to the cab. This enables savings of around 80% CO2 and offers our customers long-term value retention of the vehicle. In addition, we guarantee professional and environmentally friendly disposal of operating materials and vehicles at the end of their service life. Furthermore, we live a careful handling of natural resources also in daily operations at all company locations. In this way, we try to plan logistics and transport processes in an optimised way in order to reduce CO2 emissions in the long term. HUBTEX has always had a system of waste separation and thus guarantees the recovery of important resources with the help of the recycling system known in Germany as well as the professional treatment of hazardous waste via approved disposal companies.
INVESTMENT IN BUILDINGS AND TECHNOLOGY
Furthermore,  the continuous renovation and modernisation of all heated production and office buildings is of great importance for HUBTEX. We have tasked ourselves with ensuring that every single building complies exactly with the Energy Saving Ordinance, EnEV for short. Therefore, all production and office buildings were comprehensively refurbished between 2015 and 2018. The LED lighting concept in all rooms of the company, as well as in the outdoor facilities, enables operation with improved lighting conditions and less energy consumption. Today, in particular, we need to use resources in a responsible and economical way. Therefore, the thermal insulation and the heating system in HUBTEX buildings are regularly coordinated to keep energy losses as low as possible.
Bild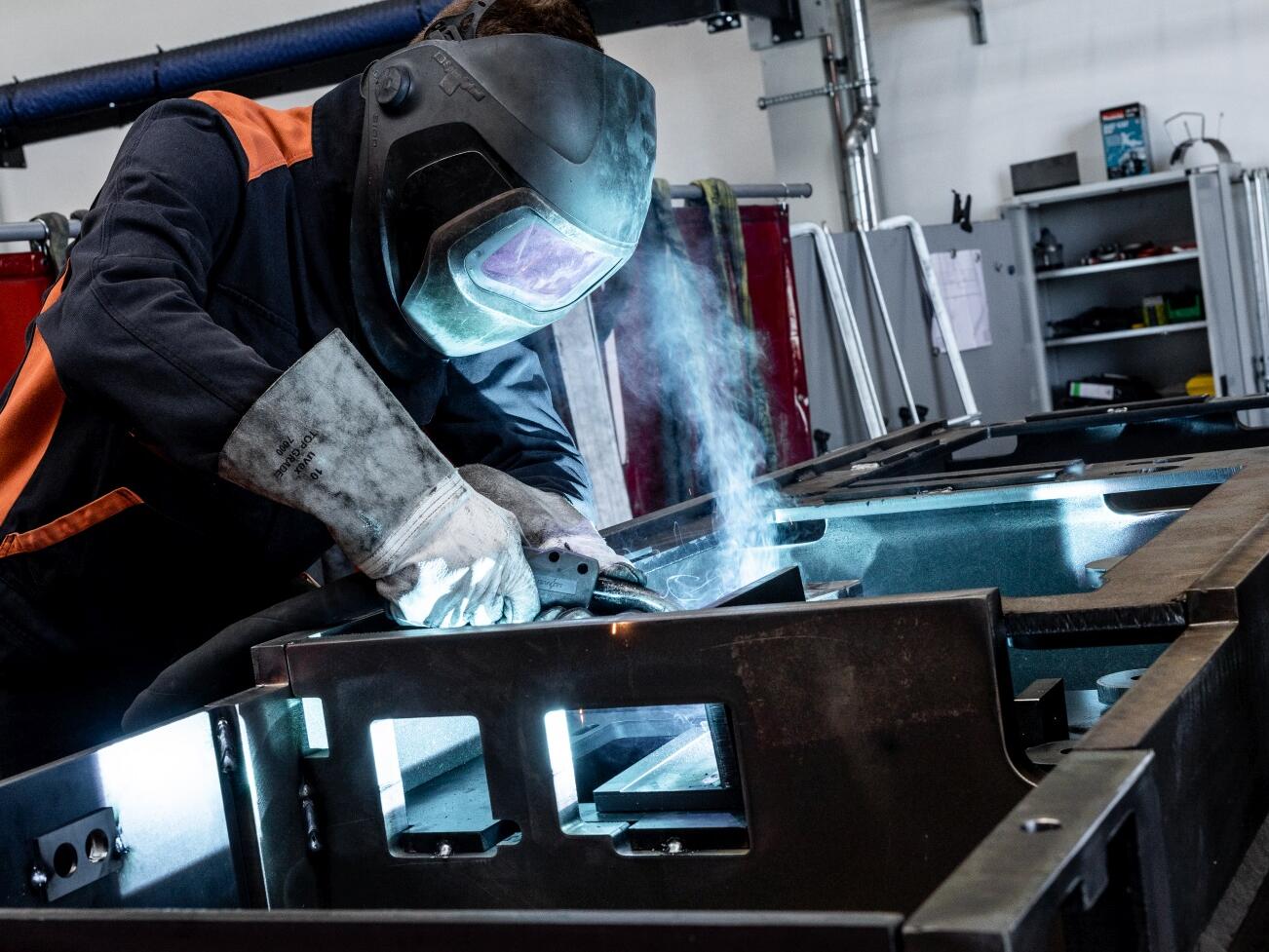 Bild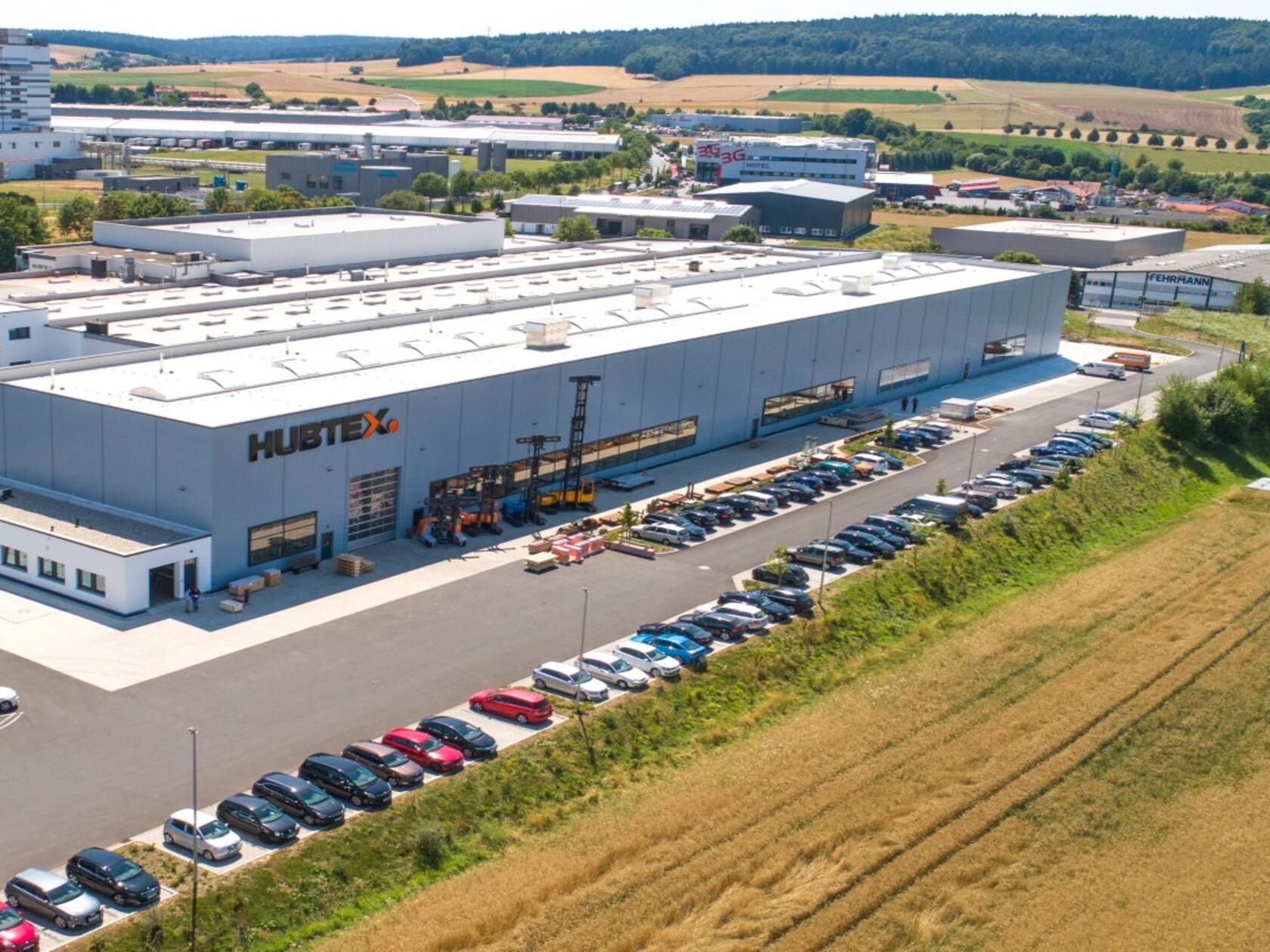 WATER CONSUMPTION, EXHAUST AND AMBIENT AIR
We strive to reduce water consumption throughout the HUBTEX Group and have had our own wastewater treatment plant at our production sites for several years now. This plant enables the company to treat the wastewater from the paint shop before it is discharged into the wastewater system. All extraction systems have an external filter. Air pollution emanating from processing machines and process-related (especially during welding) air pollution is reduced to a minimum by the exhaust air or circulating air systems used. HUBTEX also counteracts the environmental impact of noise by exclusively carrying out noisy activities within the production buildings.