Customer-specific
platform dimensions

Electric drive
quiet and
environmentally friendly
GTT glass frame transporter
BY HUBTEX
With load capacities up to 52 tons, our GTT glass frame transporter is a true heavyweight champion. Thanks to the low-noise, environmentally friendly and, above all, powerful electric drive of the GTT, heavy glass stillages can also be moved with ease. The layout of the frame transporter can be perfectly adapted to any customer-specific platform dimension. The driver's stand or the sit-down cab provide the best-possible view and highest safety standards when moving the glass packs. The lifting without displacement and maximum precision takes place via a synchronous vertical lift of the frame. And to further improve the glass clamp, ultrasonic sensors are used to monitor the load handling and the transport.
ENERGY EFFICIENT
Choosing the appropriate battery and charging technology is a crucial factor for energy-efficient and cost-effective operation. A wide range of different battery types and chargers is available for HUBTEX lift trucks. We first analyze your application and then recommend the appropriate battery size based on this. In addition to a wide selection of different types of lead-acid batteries, all series of our multidirectional sideloaders are also available with lithium-ion batteries.
links
normal
rgba(46,51,56,0.7)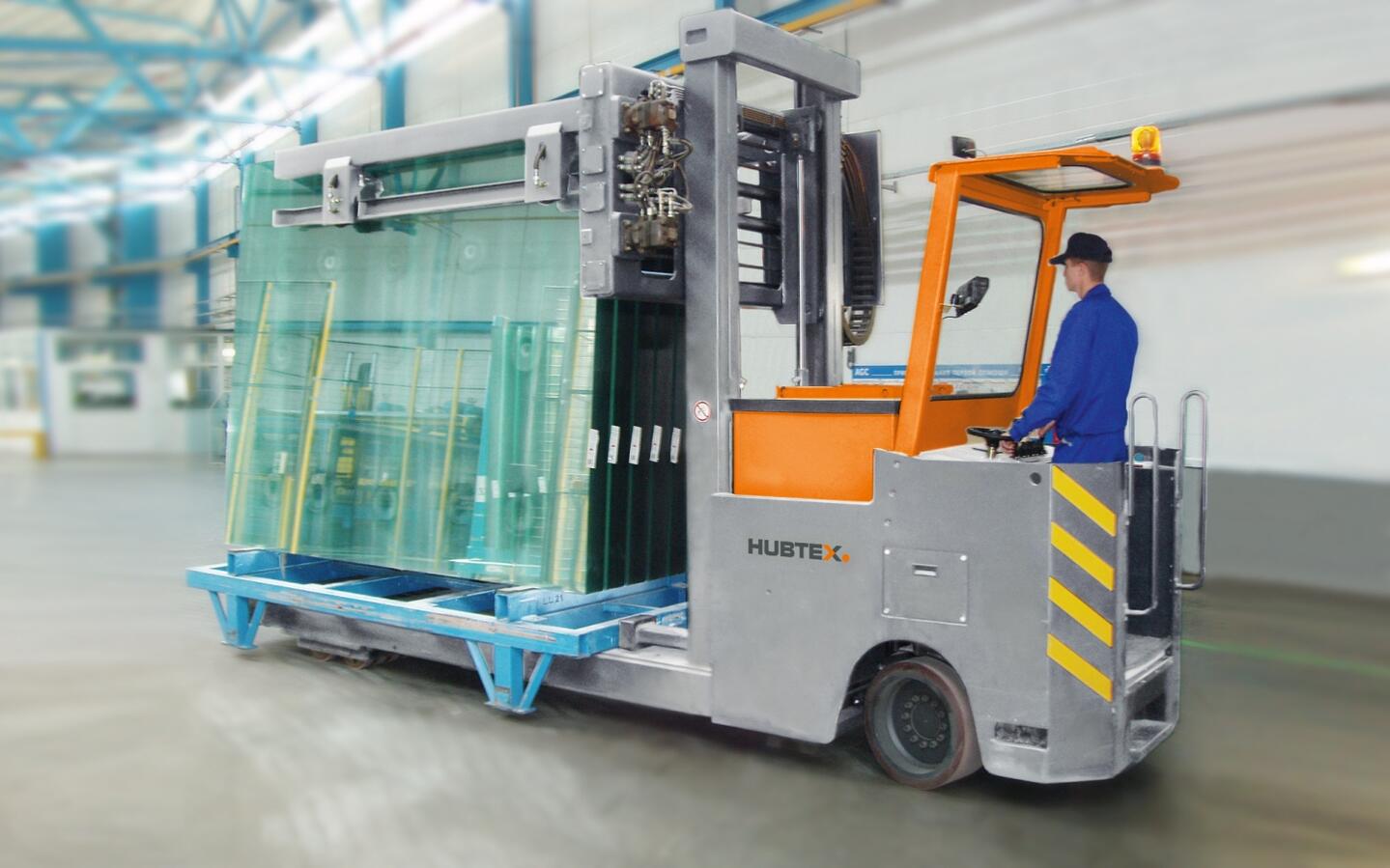 HIT Information Terminal
The HUBTEX HIT information terminal shows the driver all the information about the operating status of the vehicle. Thus important factors are always visible. The hydraulic functions are operated sensitively and with millimetre precision using the modern generation of joysticks developed by HUBTEX.
links
normal
rgba(46,51,56,0.7)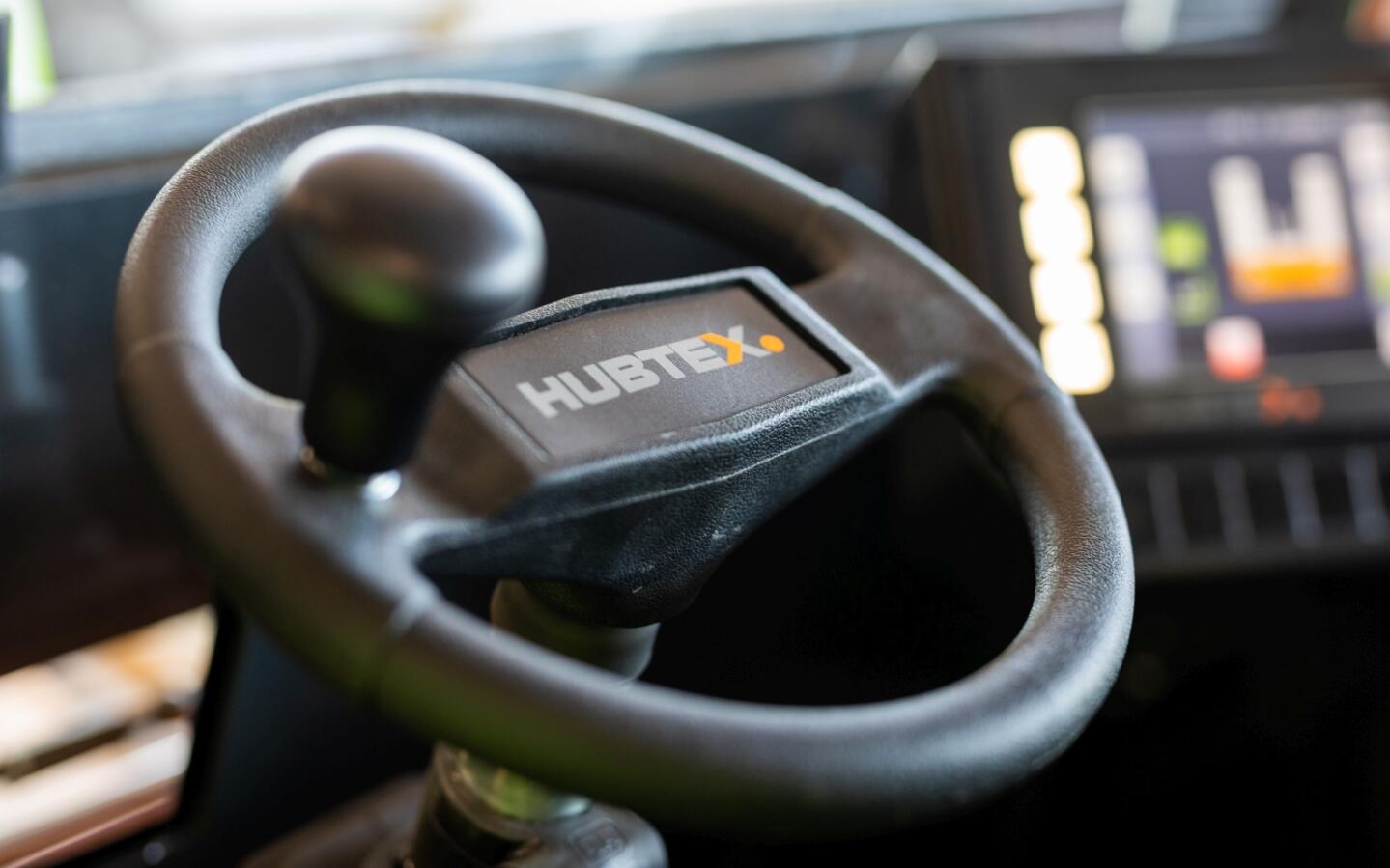 We know the best solution.
We know that the handling of glass frames presents users with special challenges. Arrange a non-binding consultation appointment with our specialists to get the best possible solution for your application.
Technical data

Type description
Type
Series
Load capacity (t)
Load handling
Tire equipment
Engine
Glass-Frame-Transporter
GTT 50
4023
up to 5
Plattform
PU
Electric
GTT 110
4024
up to 11
GTT 150
4025
up to 15
GTT 180
4026
up to 18
GTT 210
4027
up to 21
GTT 230
4020
up to 23
GTT 300
4020
up to 30
GTT 320
4020
up to 32