Board and door order pickers
by HUBTEX
Manufacturers, dealers and processing companies – they all have logistical value chains which involve the order picking of heavy and bulky sheet stock. This is because valuable wood sheets and decors in particular must arrive damage-free at the next production step or end customer. Today, there is a whole range of solutions for this complex process: from manual order picking by employees to fully automated logistics systems. It is therefore particularly important for decision-makers to have an overview of the systems available on the market and to be familiar with the decisive factors when selecting the right solution.
Another variant for applications with a high rate of turnover are the EZK order picking platforms, as they can pick from both sides of a rack aisle. 
     saving up to 80% of time 
     quick and safely 
     efficient use of resources
     reduced damage to goods, less breakage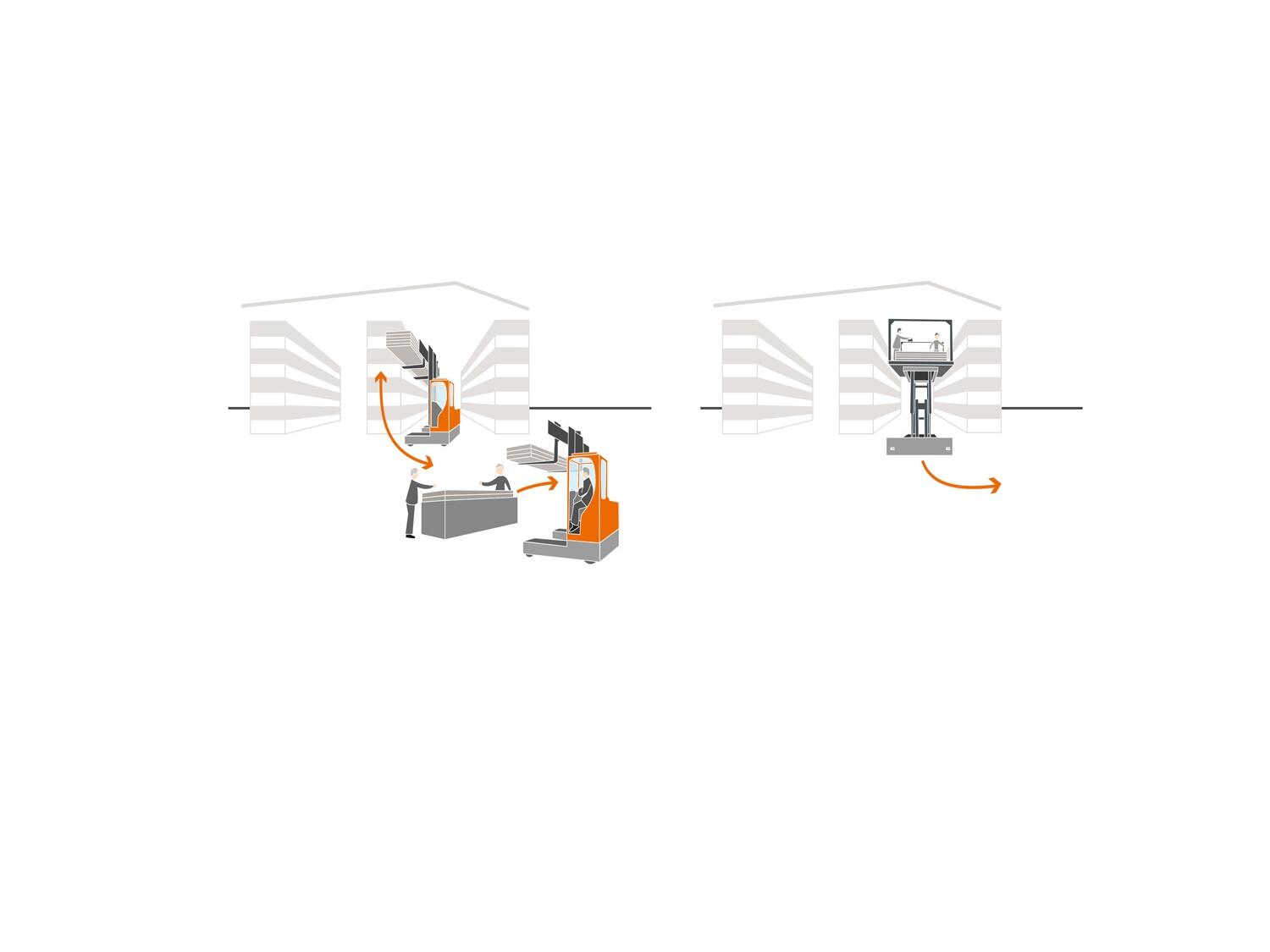 rgba(46,51,56,1)
You will find the right solution here
Our order pickers with electric drive can be divided into four different product groups.
Frequently asked questions
concerning order picking
Here you will find answers to the most frequently asked questions
What's the right order picking solution for my work?
There's no one-size-fits-all answer to this question. Picking sheet materials, decors, etc., is a highly demanding task. The materials need to be brought from A to B accurately, quickly, and without getting damaged. Only in this way will sheets, decors, and other wood-based materials get to their destination safely and unscathed so that the next steps in the process can kick in without a hitch. We try to recommend the most appropriate solution to our customers based on an analysis of their requirements on site. HUBTEX offers a wide range of solutions for this. On our Order Picking microsite, we explain how we go about selecting the most suitable system and provide an overview of the most important order picking systems together with their benefits and drawbacks. As a specialist in handling long, heavy, and bulky goods, we use a checklist to tell users what they need to be aware of when choosing their ideal solution. For anyone who's interested, the relevant microsite is also available as a whitepaper:
When does it make sense to use vacuum suction devices to pick orders?
There are three key factors in play here. First, vacuum suction devices help to reduce damage to goods. By using vacuum suction technology, heavy loads are moved safely and the risk of damage due to incorrect handling is minimized. Second, wood-based materials are getting ever larger and heavier, meaning that they can often no longer be picked manually. Third, they are essential in order to automate processes for picking sheet materials.