Can be used
in coupled
operation
Controlled via
radio remote
control
FUSELAGE 
TRANSPORTER
BY HUBTEX
Platform transporter and track wagons are self-propelled vehicles that transport loads on and with the help of their large loading area. They are used for handling and transporting heavy loads of all kinds. In the aviation industry, for example, these include wing segments, fuselages and other components. An application example is the HUBTEX platform truck SL-AGV with a load capacity of 35 t and a height of only 457 mm. The vehicle transports aircraft fuselage parts and work platforms in a large production hall. The platform trucks can also be interconnected to form a system with a higher load capacity. The vehicles are controlled via radio remote controls. If no assembly frame is available, the HUBTEX fuselage transport trolleys transport the aircraft fuselages weighing up to 70 t from one assembly station to the next in coupled operation.
SAFE MANOeuvring
Another option for transporting hulls is the hull transporter (RTW), where a tractor is mounted on the nose wheel. It is used to steer the fuselage. The transport carriages are attached to the later position of the landing gear. The RTW is equipped with an auxiliary steering system for exact positioning at the next assembly station.
links
normal
rgba(84,84,84,0.7)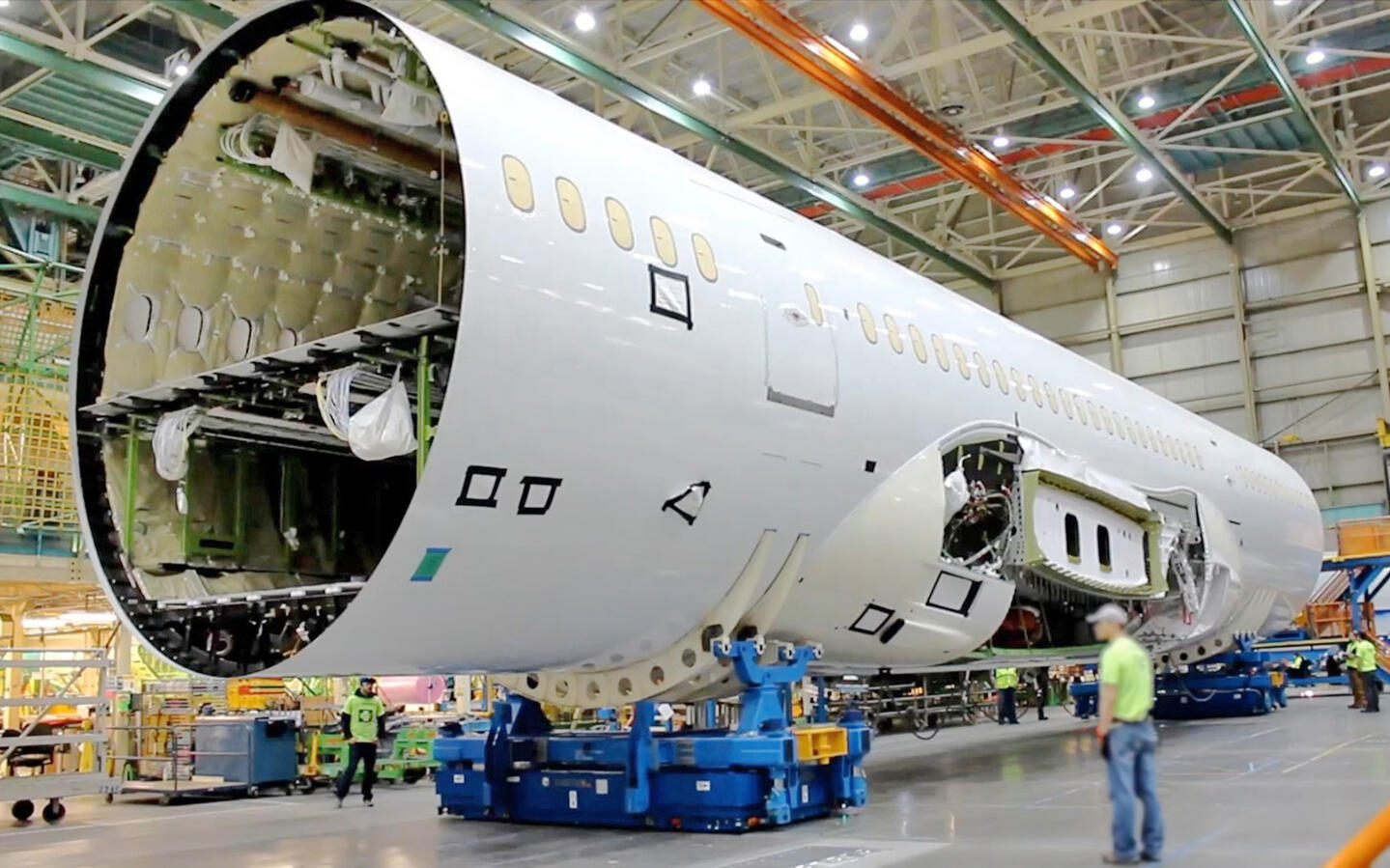 THE BASIC FRAMEWORK OF THE PLATFORM
Nothing works without a proper foundation. Thanks to our stable frame, the load is distributed equally on all wheels. If uneven ground has to be overcome, this is no problem.
rechts
normal
rgba(46,51,56,0.7)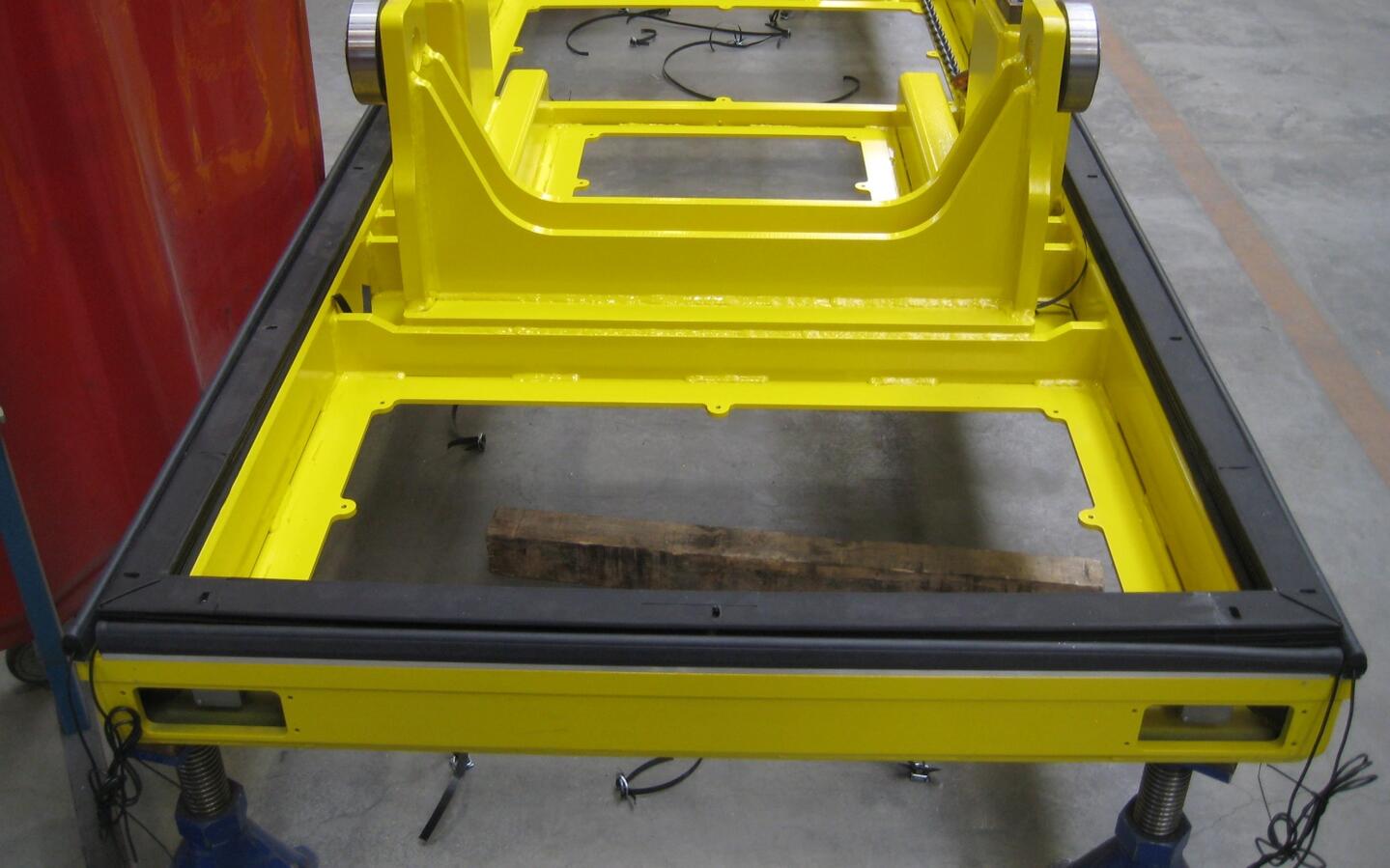 Together we will find the best way.
We know that the handling of long, heavy and bulky loads poses special challenges for users. Arrange a non-binding consultation appointment with our specialists to get the best possible solution for your application.