fourway sideloader
EAS
Y


by HUBTEX
In case of short operating times or multiple drivers, it often requires a fourway sideloader which is easy to operate and inexpensive to purchase. At the same time, the driver must be able to enter and exit the cab quickly. All of these criteria are fulfilled by the new EASY fourway sideloader from HUBTEX for the transport of long goods up to 2 tons.
Everything EASY
The EASY is intended as a fourway sideloader for simple indoor applications. It was deliberately designed as a low-cost sideloader with reduced equipment options. The EASY has a load capacity of up to 2 tons and its 4-wheel chassis is driven by one drive motor. Three wheels have a synchronized steering system to deliver HUBTEX's multidirectional steering for longitudinal, transverse and circular travel. The fourway sideloader is ideal for handling profiles in the aluminum or plastics industry, for window manufacturers or in retail and is intended for operating times of 3–4 hours per day, working indoors with good floor conditions.
rechts
normal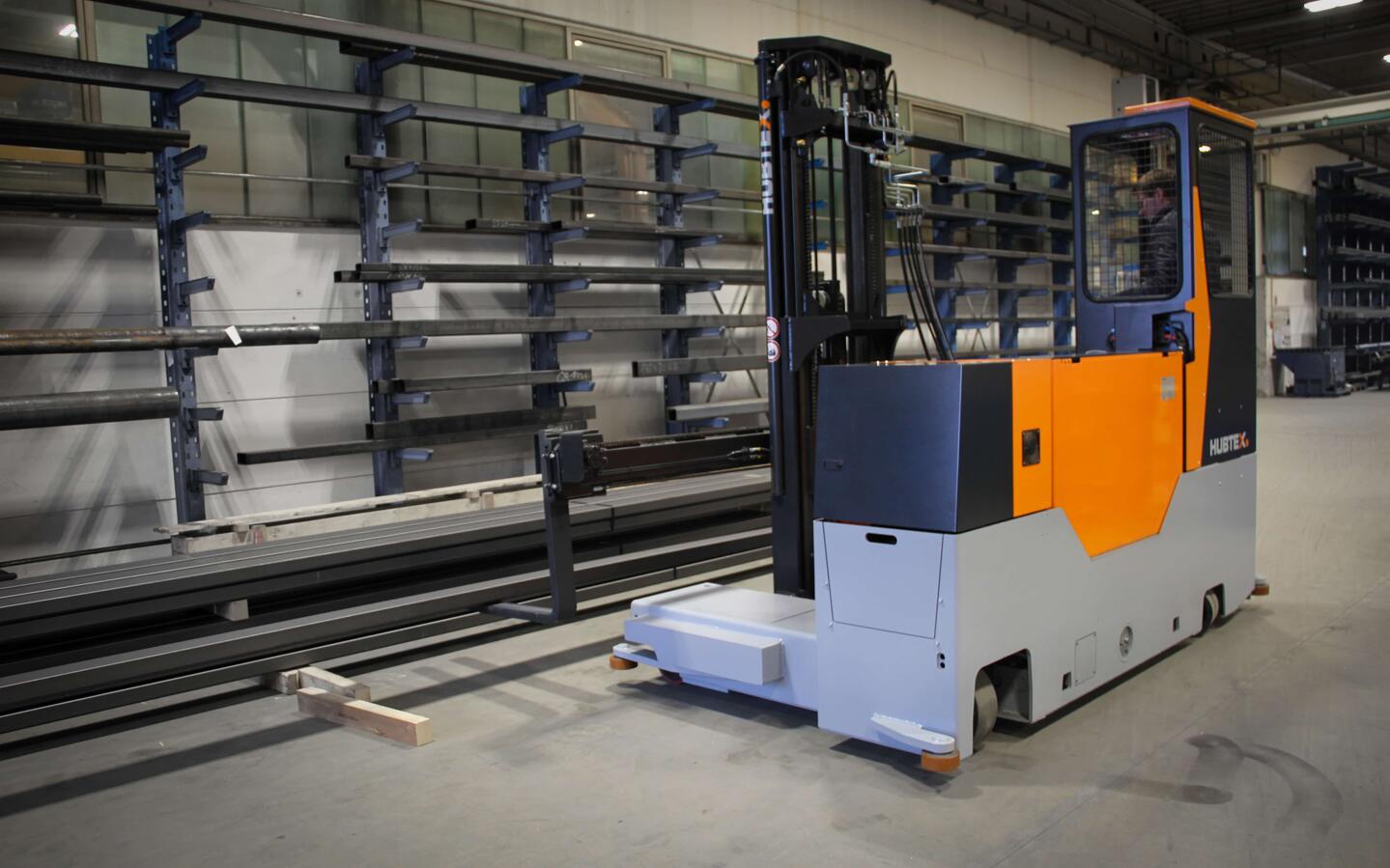 On video:
Our EASY in action. The focus here is on the integrated multidirectional steering system with longitudinal and lateral travel as well as circular drive for the smallest turning radius.
Technical data

| | | | | | | | | |
| --- | --- | --- | --- | --- | --- | --- | --- | --- |
| Series | Load capacity (t) | Load bed width NB (mm) | Lift height (mm) | Frame length L (mm) | Load bed opening RA (mm) | Tire equipment | Battery voltage | Cab |
| EasY 20 (2114) | up to 2.0 | 800 / 1000 / 1200 | up to 7500 | 2900 | 1340 | EL / PU-Soft | 48 V | SU |