Whether food, medicines or plants - fast and efficient handling at the terminal is necessary to bring many different goods to their destination in a time and cost-optimised manner. Particularly products from the pharmaceutical industry are subject to high transport requirements, such as transport safety or temperature sensitivity. However, since heavy loads, such as vehicle and aircraft parts, must also be transported, larger weights also represent an important requirement for a process-reliable device. 
The large number of different goods makes the system requirements in the air cargo sector very complex.
rechts
normal
rgba(230,114,52,0.99)
HOW ARE THEY BEING PROCESSED?
FROM LANDSIDE TO AIRSIDE
rechts
normal
rgba(46,51,56,1)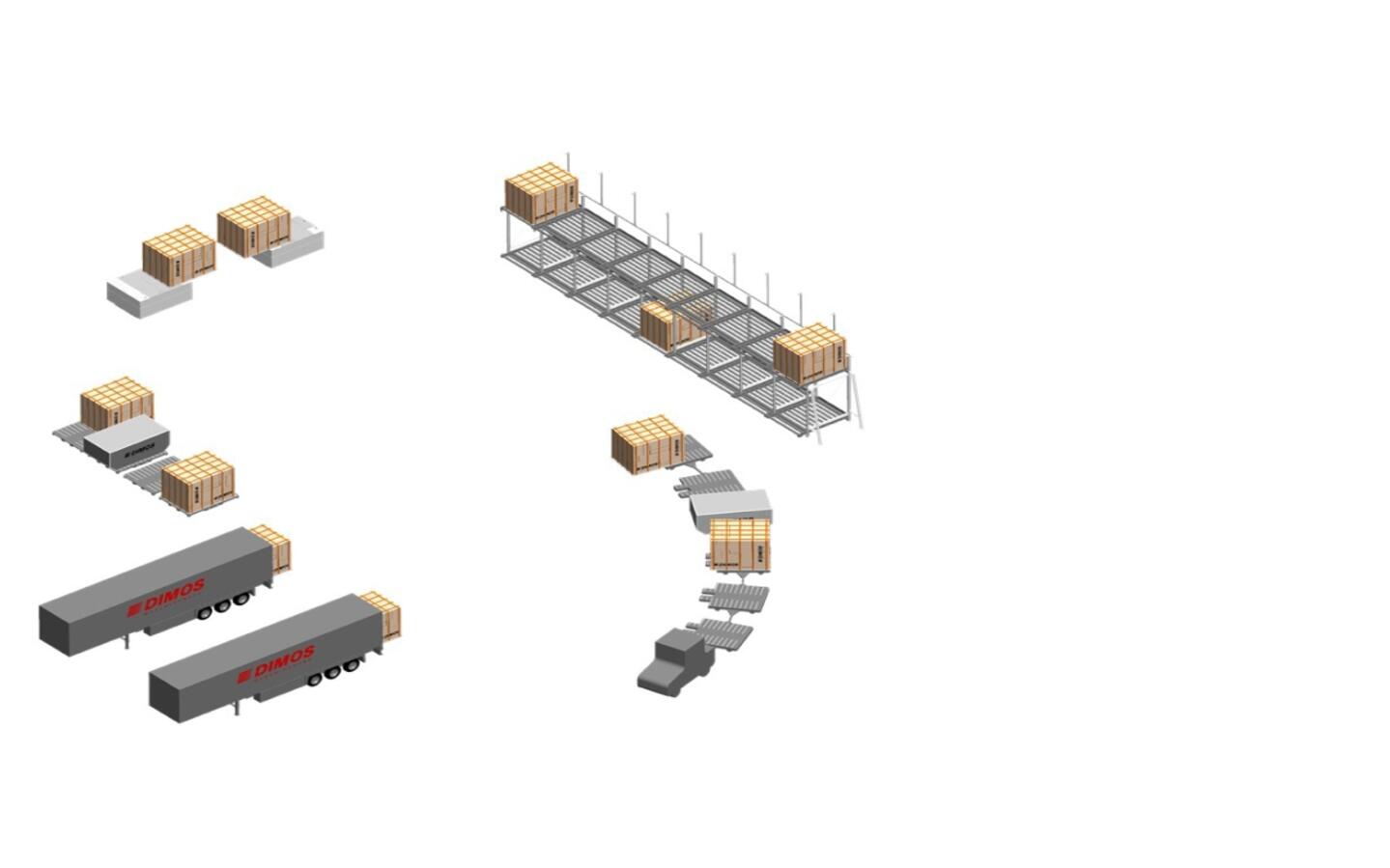 1.
The handling process begins with the unloading of the goods, which are delivered by truck overland (landside). For this purpose the truck drives to a truck dock. There, goods and ULDs are unloaded and transferred to front loaders, pallet movers or dolly trains, which transport the goods to workstations.
links
normal
rgba(46,51,56,1)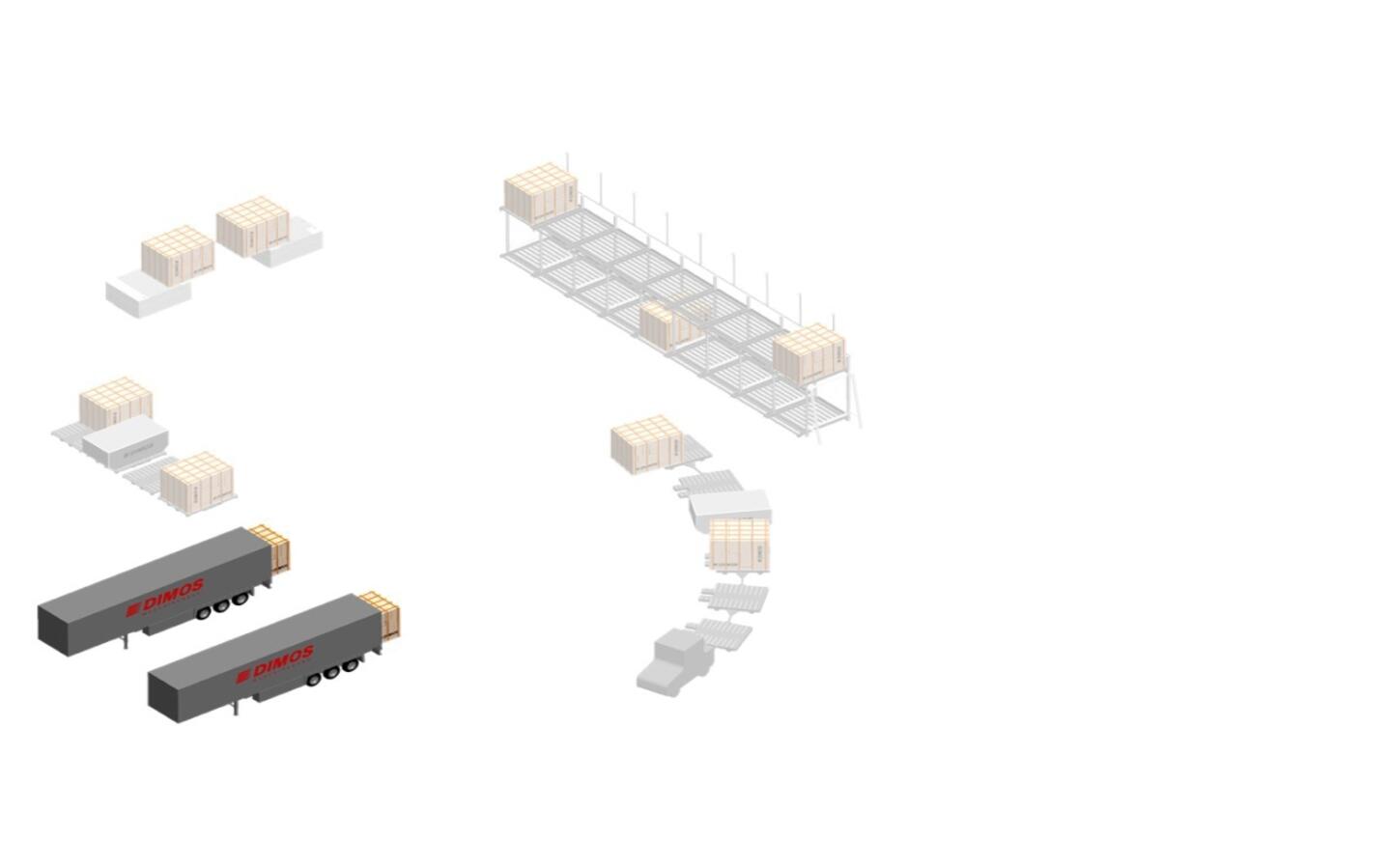 2.
Here the air freight is further commissioned, unpacked, new goods are packed and the air freight is now ready for collection.
links
normal
rgba(230,114,52,1)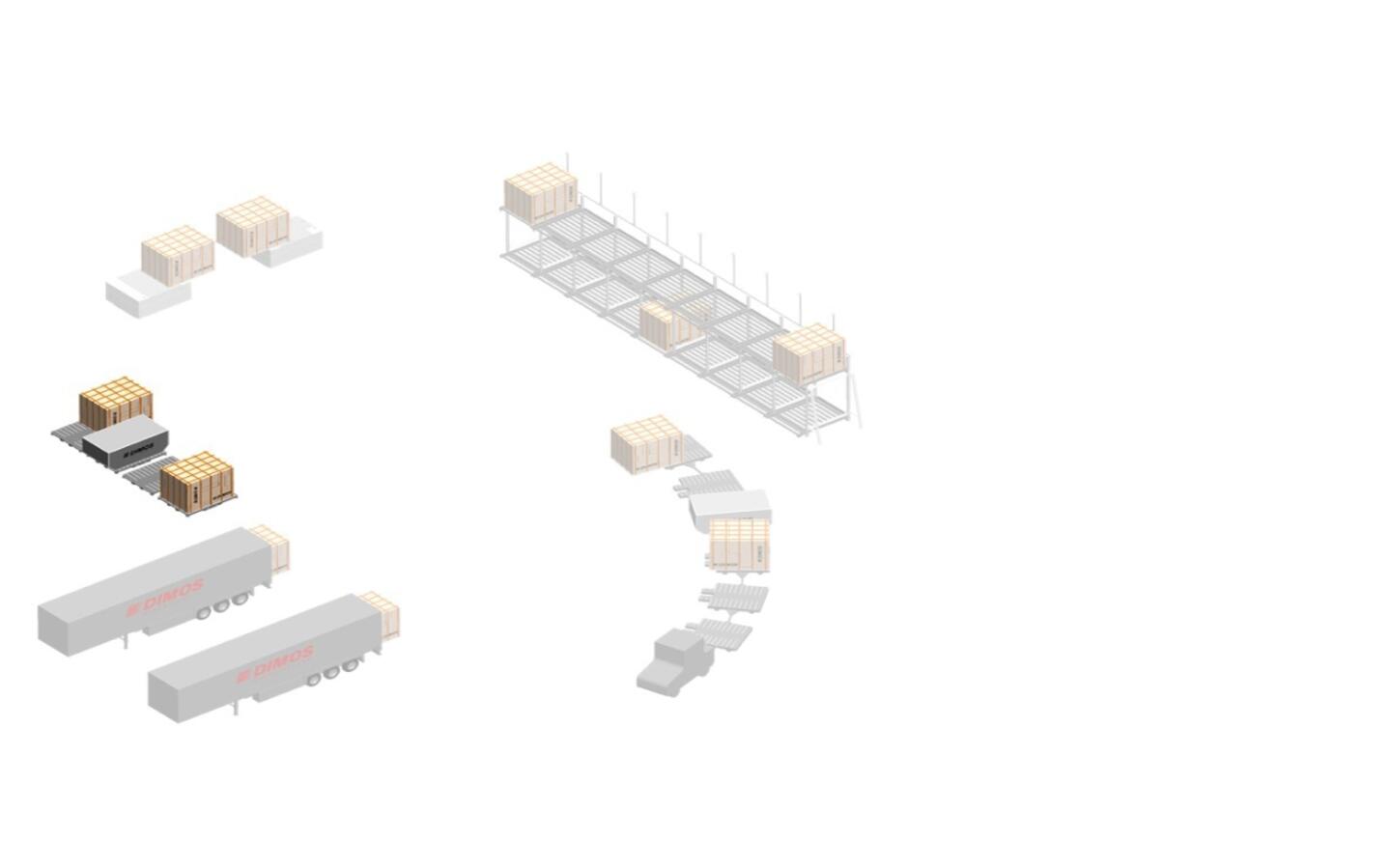 3.
Transfer Vehicles or Elevating Transfer Vehicles are used to store ULDs on shelves.
links
normal
rgba(46,51,56,1)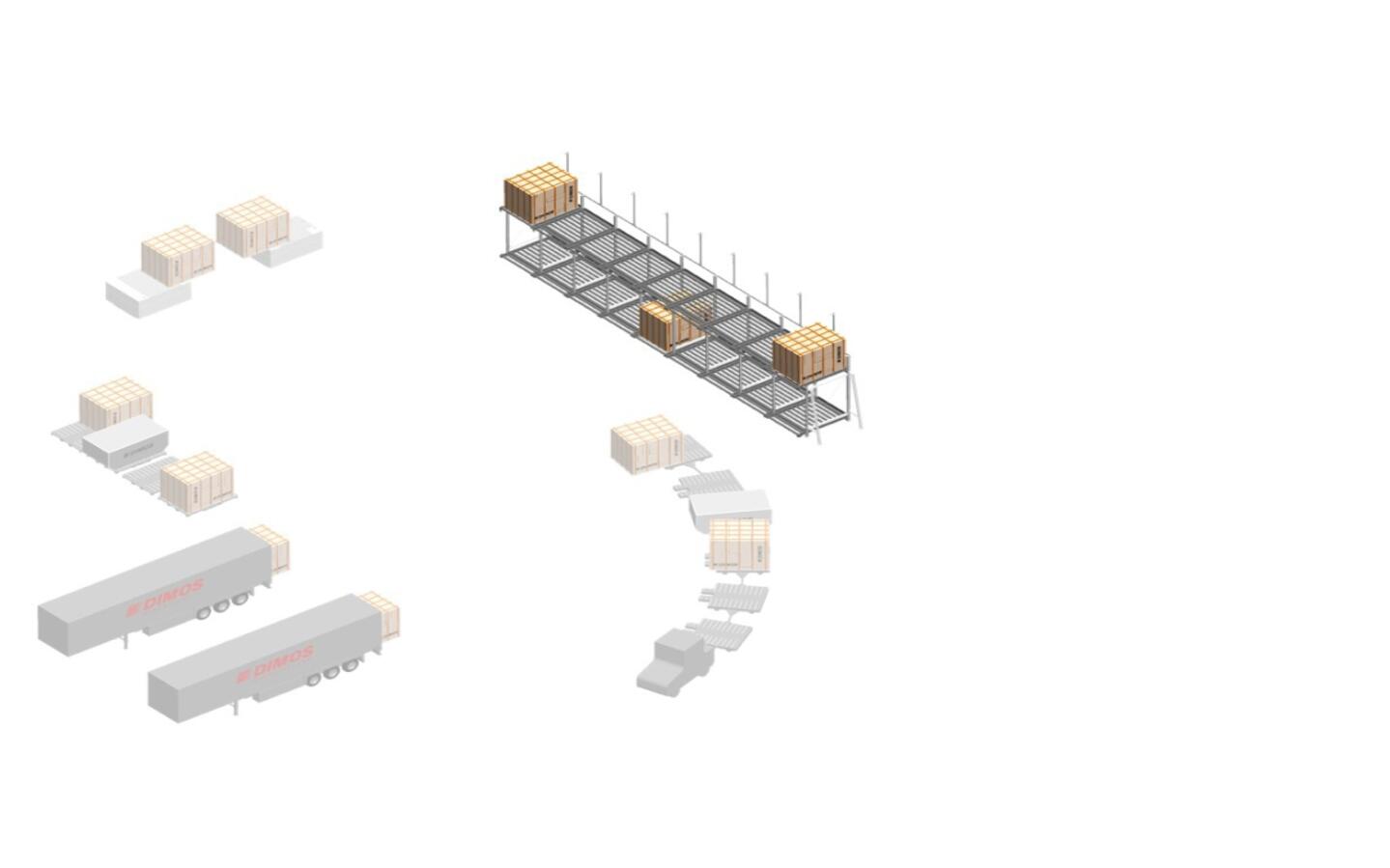 4.
The removal of ULDs from the storage area is also carried out via ETV. Again, front stackers, ULD Pallet Movers or Dolly Trains are used.
links
normal
rgba(230,114,52,1)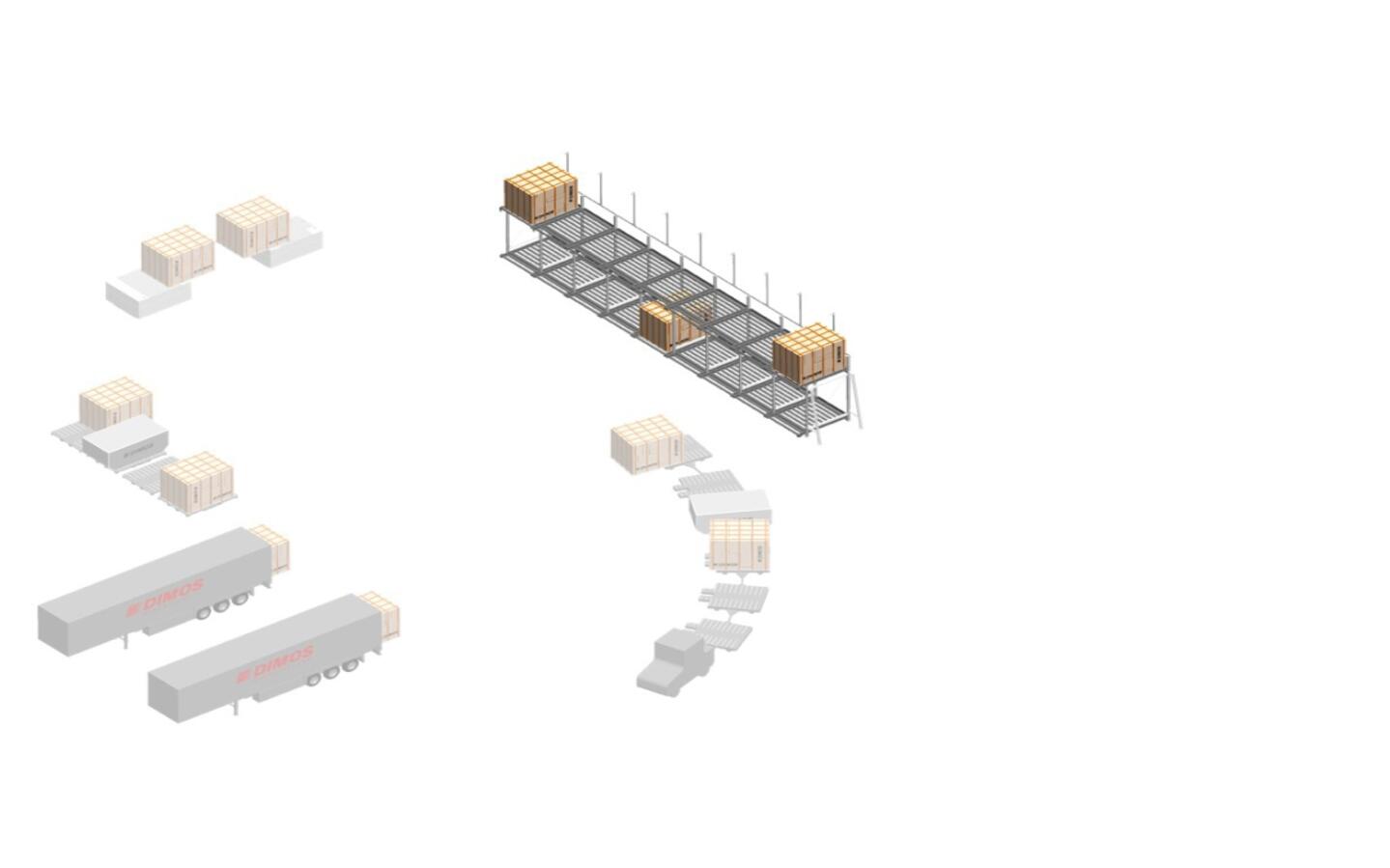 5.
The transport to the airside is realised via a dolly dock. The dolly dock also serves as a receiving point for ULDs and pallets which are unloaded from arriving flights for further processing in the cargo terminal.
links
normal
rgba(46,51,56,1)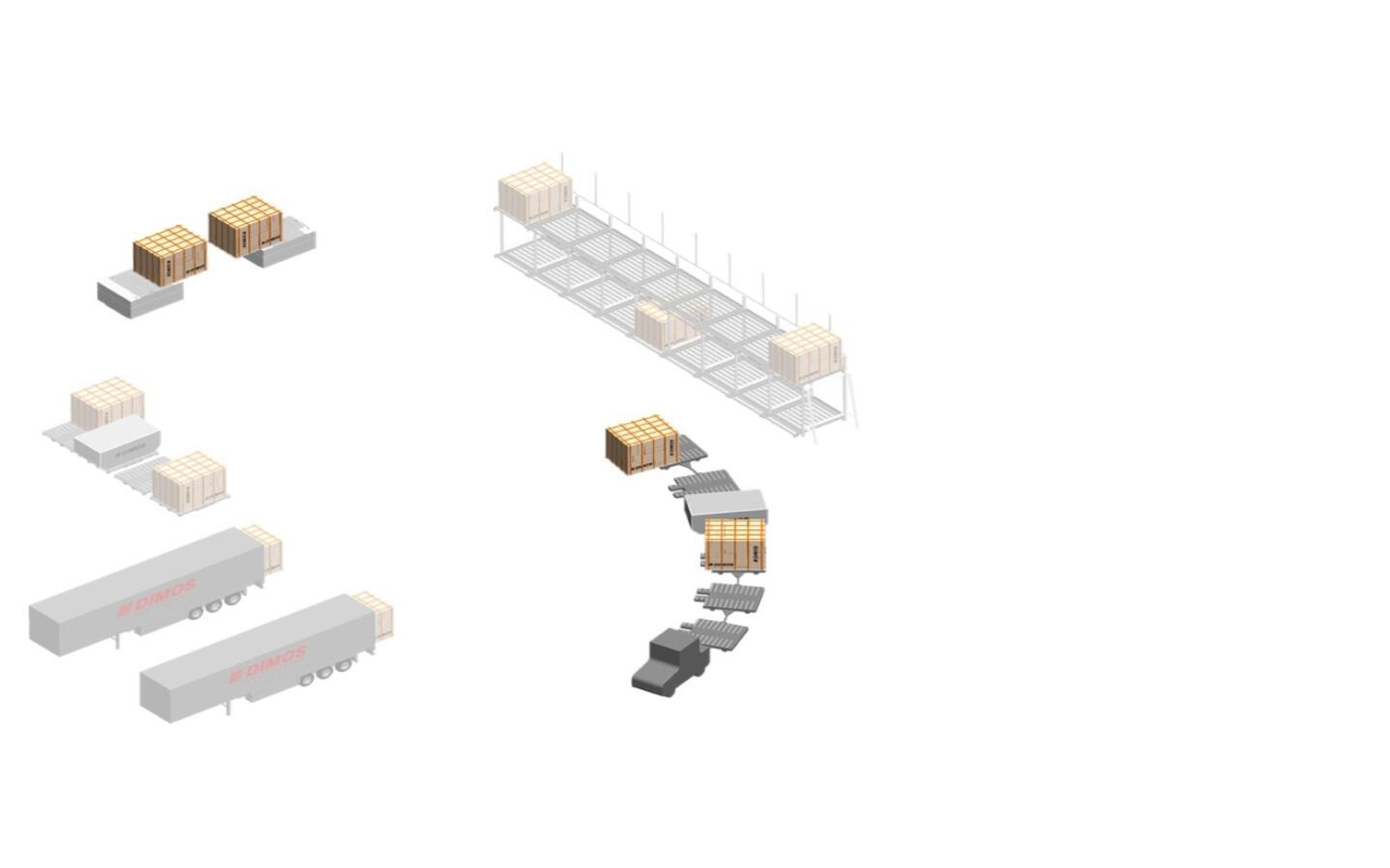 6.
Finally, the dolly train brings the ULDs to the apron, where they are loaded onto the aircraft.
links
normal
rgba(230,114,52,1)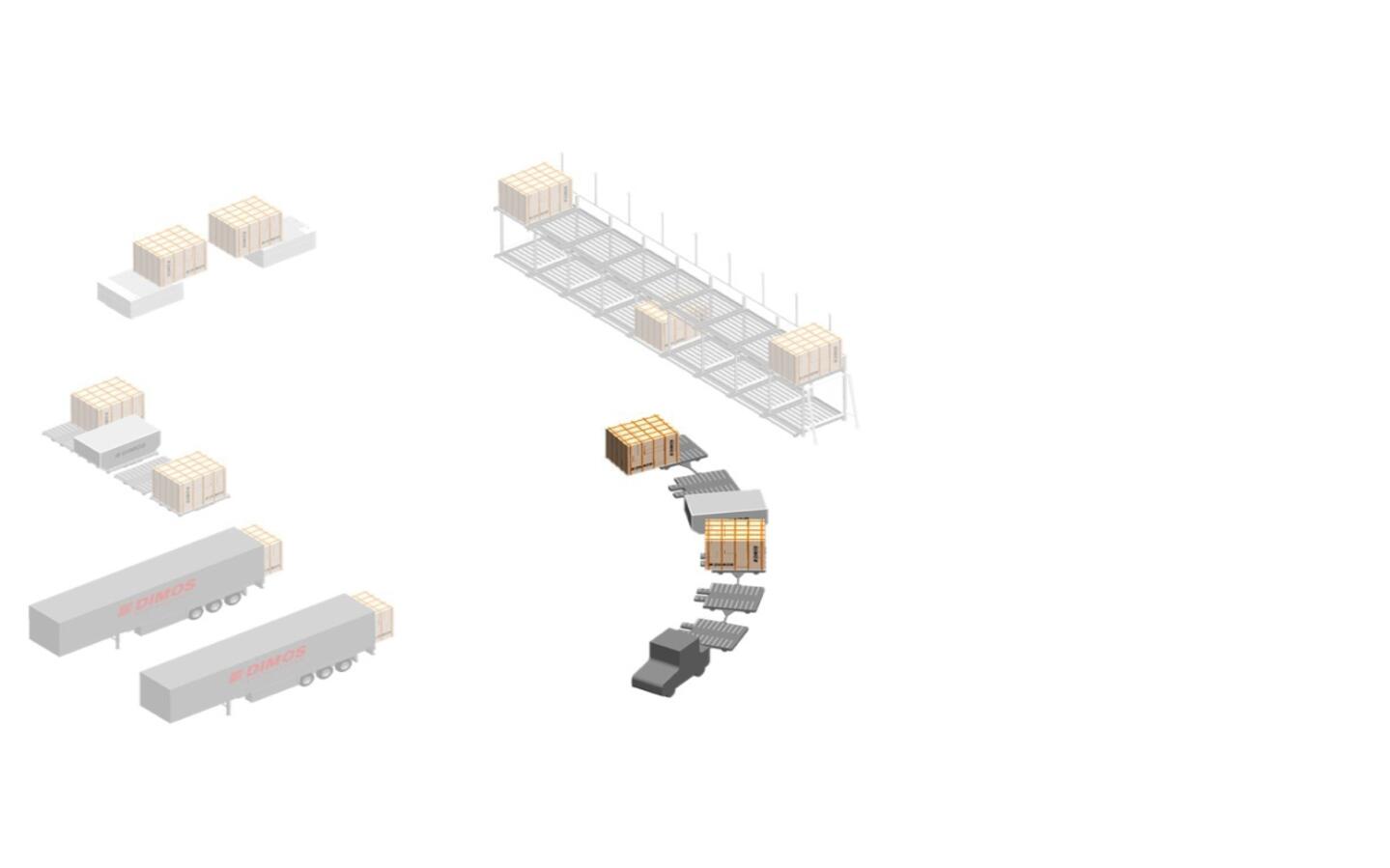 1. 
The X-Way Mover can be used for loading and unloading trucks. Thus it replaces truck docks.
links
normal
rgba(46,51,56,1)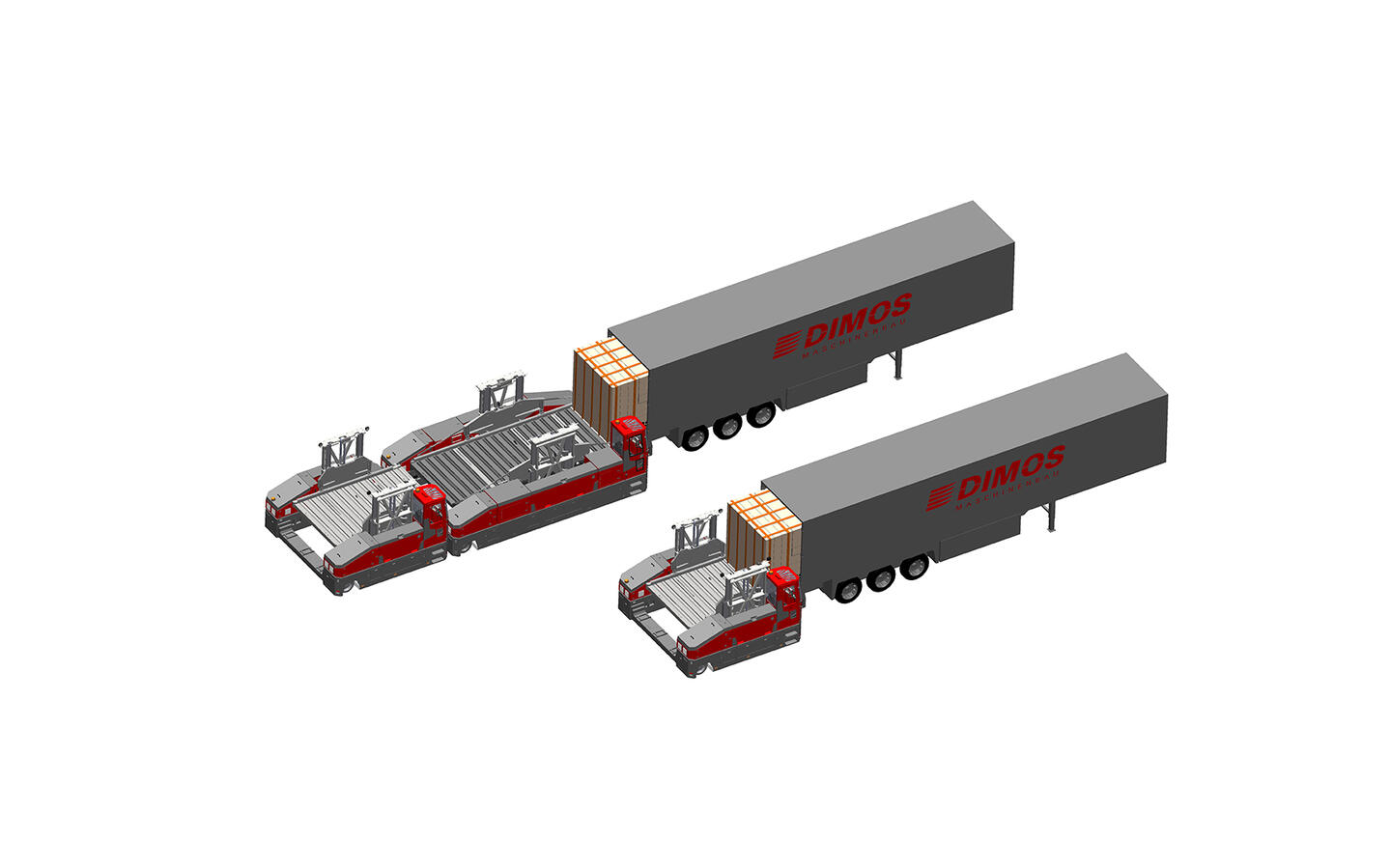 2.
For loading and unloading ULD pallets and pallet systems, as back-up for Pallet Movers.
 
links
normal
rgba(46,51,56,1)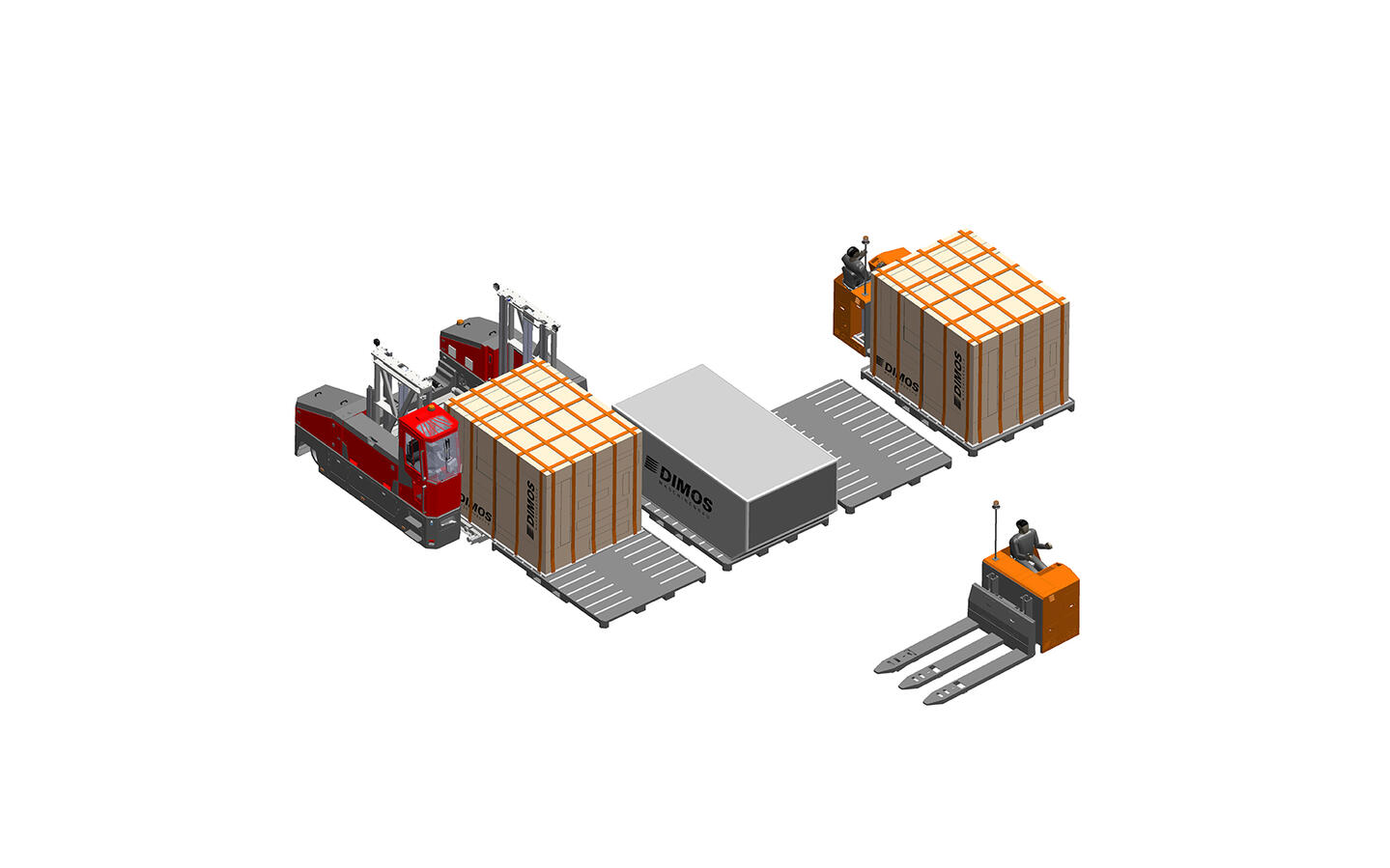 3.
As storage and retrieval machine to store and retrieve air freight up to the third level.
links
normal
rgba(46,51,56,1)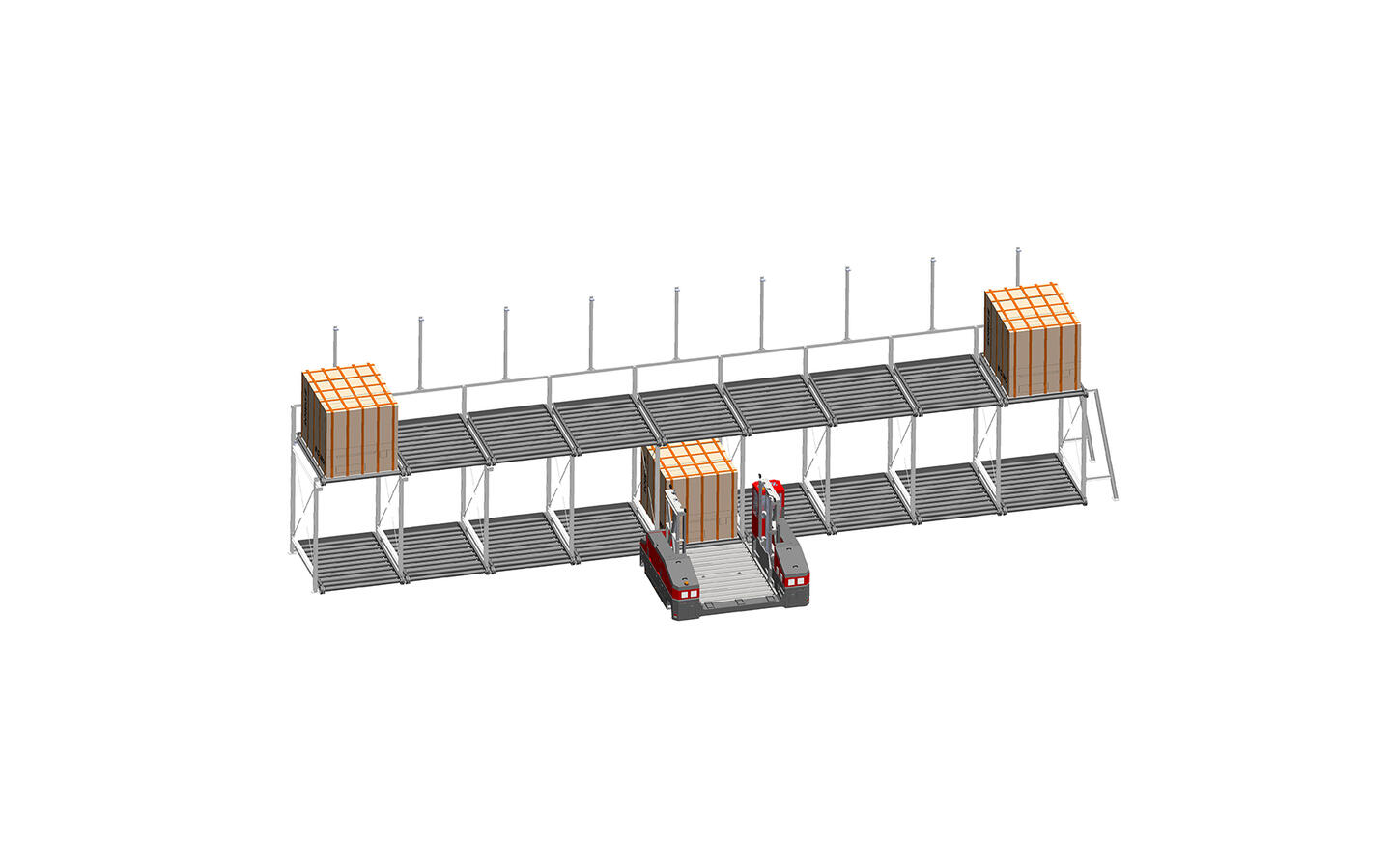 4.
As transfer vehicle for stationary freight facilities.
links
normal
rgba(46,51,56,1)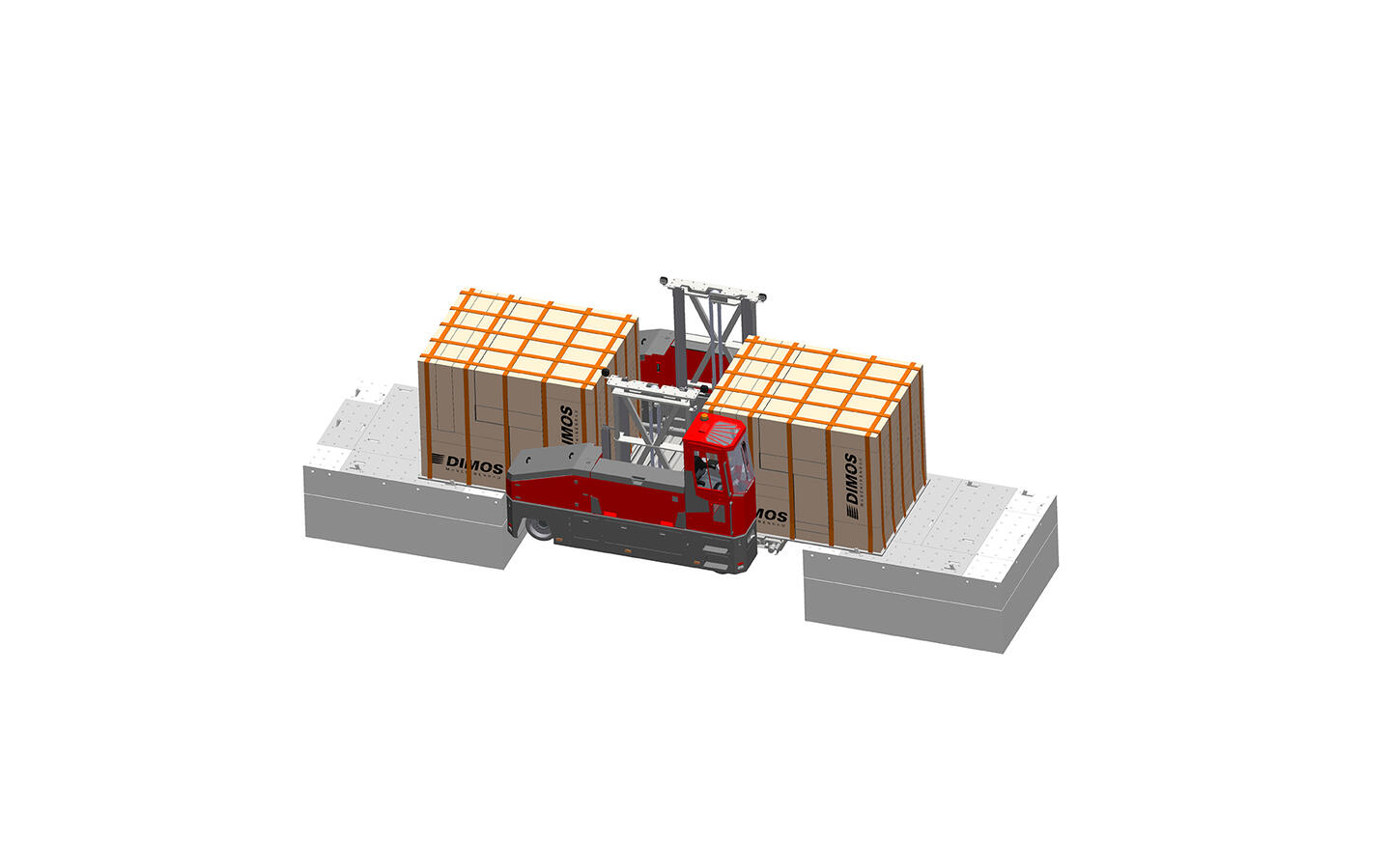 5.
And for loading/unloading dollies, thus replacing cargo transporters. For indoor and outdoor use; the hybrid drive allows switching between diesel and electric For indoor and outdoor use; the hybrid drive allows switching between diesel and electric.
links
normal
rgba(46,51,56,1)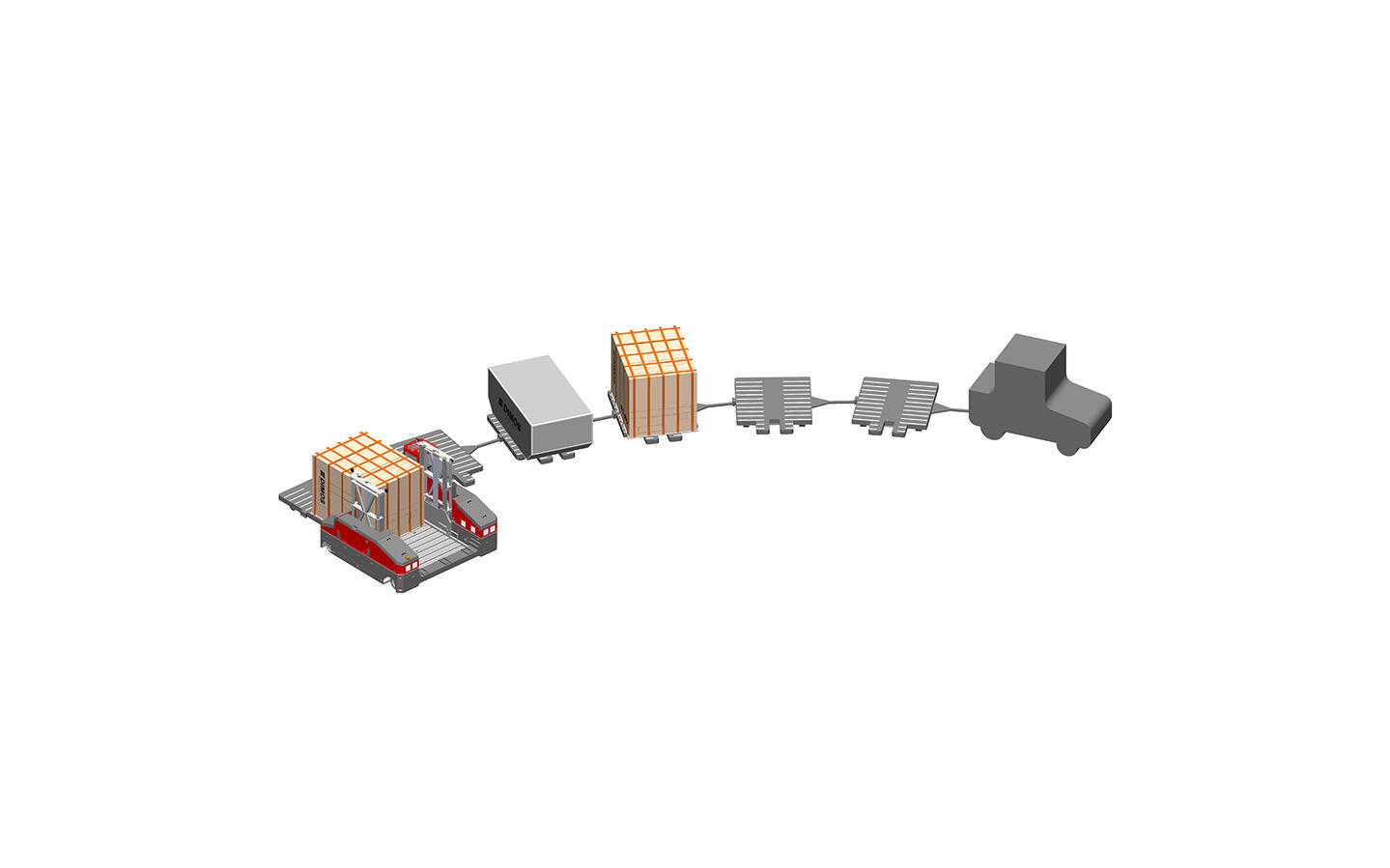 Check list
WHAT CAN A MULTIFUNCTIONAL TRANSPORT VEHICLE DO?
Enables the transport of goods and ULDs without scratches, breaks or other damage.
Overcomes system boundaries is insensitive to temperature and can be used in many ways (indoors and outdoors).
Leads to an increase in energy efficiency through the use of electric drives and powerful motors.
Reduces operating costs through the use of the latest technology with a low susceptibility to repairs.
Does not require much space to turn and steer and is therefore ideally suited for confined spaces and areas.
Offers a long service life and high availability.
Ensures high process reliability as a back-up solution.
Provides high comfort for the driver and allows an optimal view of the working area.
Stands for great flexibility for all necessary work in the terminal. Equipment and extension variants should enable adaptation to individual requirements and different work processes.
Meets IATA standards.
1. OPTIMUM MANOEUVRABILITY
The new HX-steering (360° endless steering) leads to an increased manoeuvrability of the vehicles. The X-Way Mover can be optimally manoeuvred even in the tightest of spaces - changing from longitudinal to lateral travel is possible without stopping. Further advantages: reduced tyre wear and faster work processes.
links
oben
rgba(46,51,56,0.7)
2. HIGH LOAD CAPACITY
The design of the vehicles is based on a modular system, in which the load capacity, lifting height and vehicle width can be adapted to the respective application. The two models of the X-Way Mover differ functionally: 14,000 kg load capacity is possible with the X-Way Mover 140. The X-Way Mover 70 can handle 7,000 kg, and both have two masts for maximum stability and a platform width of 2,500 mm.
links
oben
rgba(230,114,52,0.9)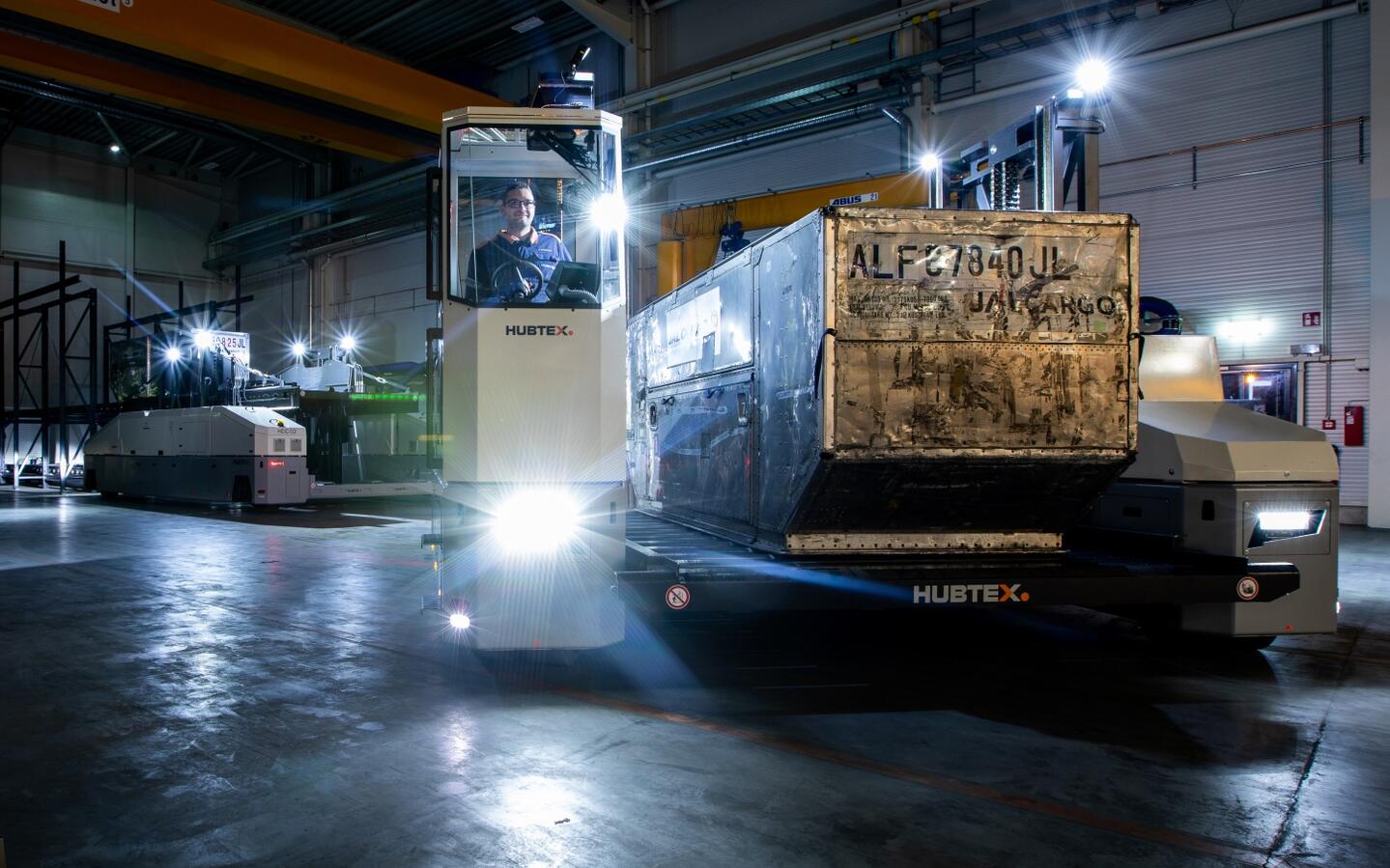 3. DRIVER COMFORT
The weather-protected and air-conditioned cab of the X-Way Mover is ergonomically optimised. The driver benefits from a pleasant all-round view and increased operating comfort. The information terminal has been revised and displays, for example, the exact wheel position of the vehicle.
links
oben
rgba(230,114,52,0.7)
4. SAFE TRANSPORT
The 2,500 mm wide platform of the X-Way Mover is equipped with a robust, electro-hydraulic roller deck. With the conventional use of electric front forklifts without multidirectional chassis, damage to the handling goods is often unavoidable due to the aisle width in the terminal. The X-Way Mover on the other hand can be used both indoors and outdoors and transports the goods gently and safely.
rechts
oben
rgba(46,51,56,0.9)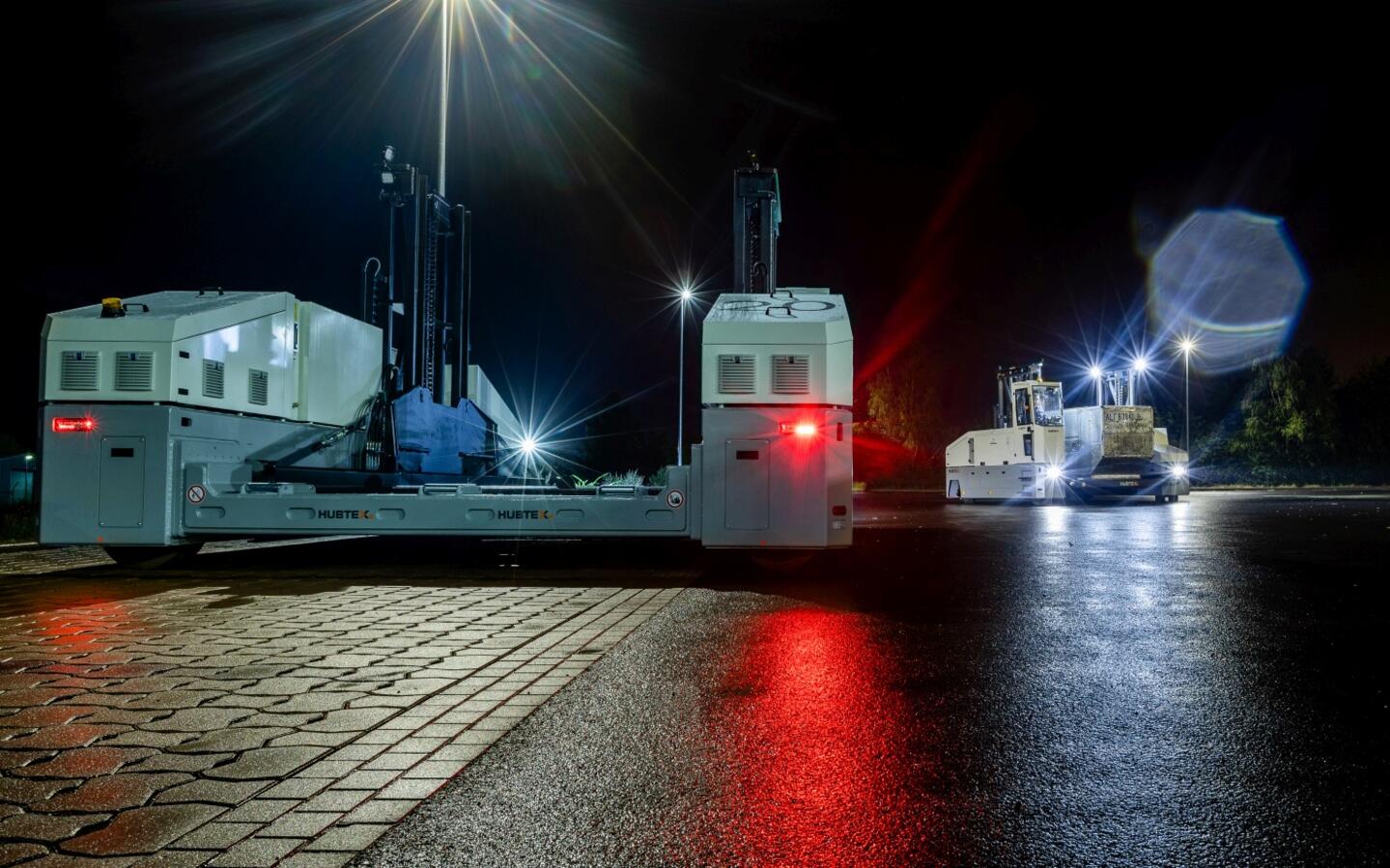 5. RAPID CLEARANCE
By replacing individual vehicles and stationary equipment in the terminal, storage capacities can be significantly increased - to twice or even three times the amount of space required. By eliminating the interfaces, the entire work process is optimised and accelerated. The multifunctional X-Way Mover is a complete solution for logistics between airside and landside.
links
oben
rgba(230,114,52,0.7)
6. LOW-EMISSION AND EFFICIENT PROPULSION
The electric drive of the latest generation of X-Way Movers is to cover all areas of application at an airport in the future. System boundaries between outdoor use on the apron and indoor use in logistics handling are exceeded by the short charging times when using lithium-ion batteries. The electrification of the vehicle fleet is often difficult due to the existing charging infrastructure and drive technologies at the airport. For this reason, the X-Way Mover is also available with diesel drive for purely outdoor use or with hybrid drive for combined indoor and outdoor use.
links
oben
rgba(46,51,56,0.9)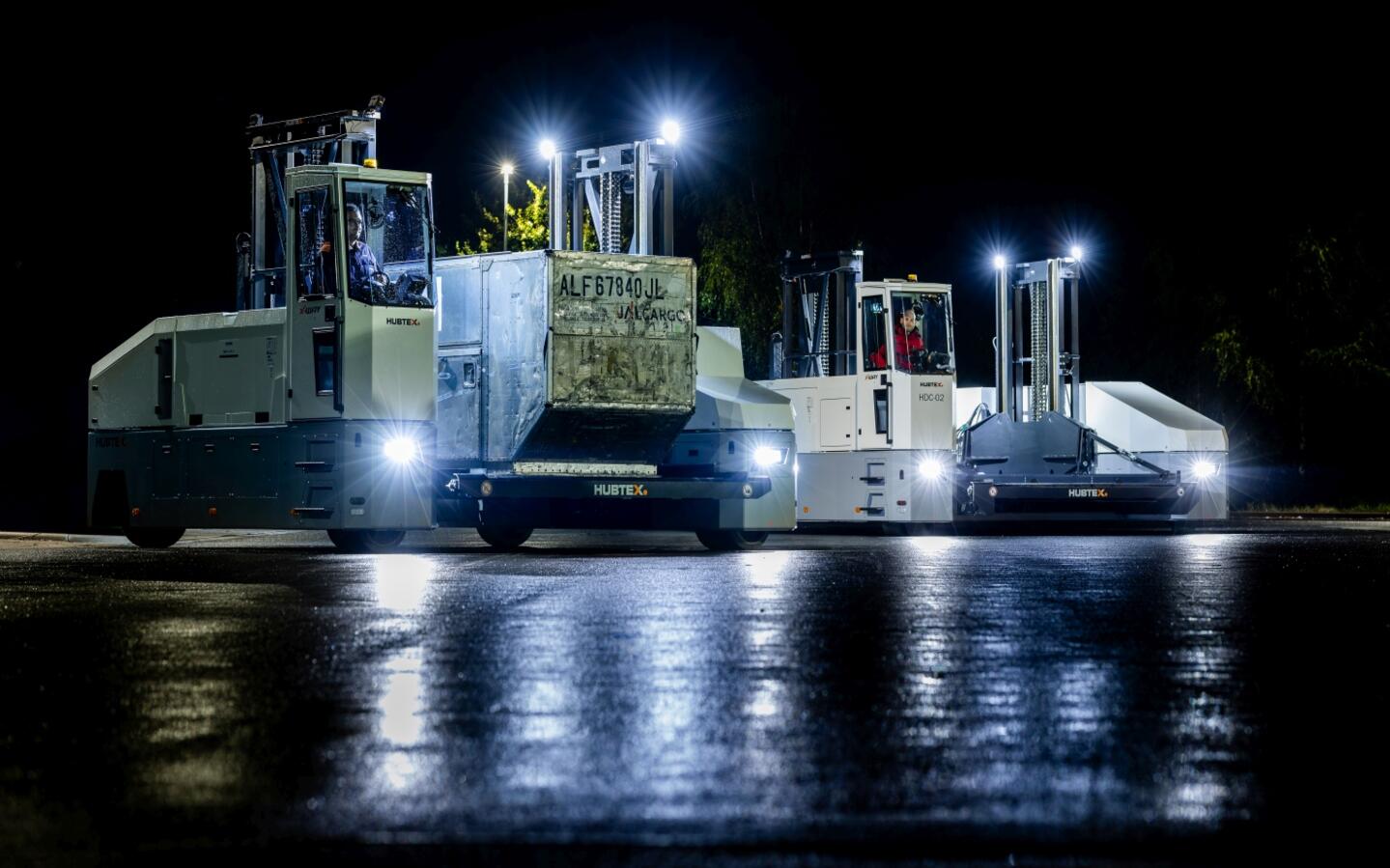 7. REDUCED OPERATING COSTS AND PERMANENT AVAILABILITY
Since only one vehicle is used in the air cargo area instead of many individual vehicles, maintenance and operating costs are reduced enormously. Efficiency increases because downtimes of individual vehicles are reduced or even eliminated. When several X-Way Movers are used in parallel, equipment failures are no longer a problem, as the vehicle can be used universally for different work processes and thus offers a replacement for every step in ULD handling. In vehicles with hybrid drive, the battery is recharged during diesel operation. Even a complete replacement of the battery block is completed in a very short time. Thus the X-Way Mover is usable 24/7.
links
oben
rgba(46,51,56,0.85)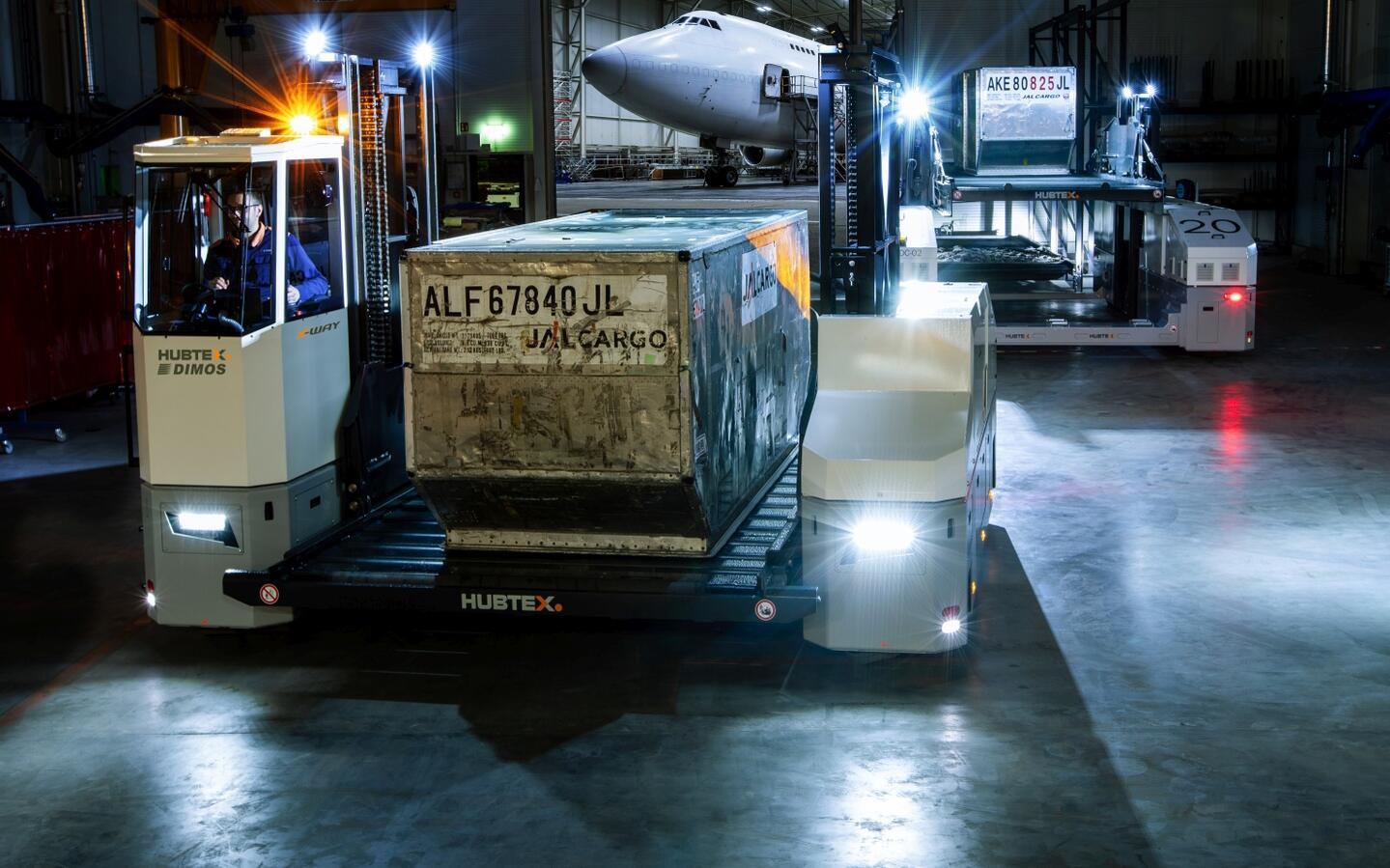 links
normal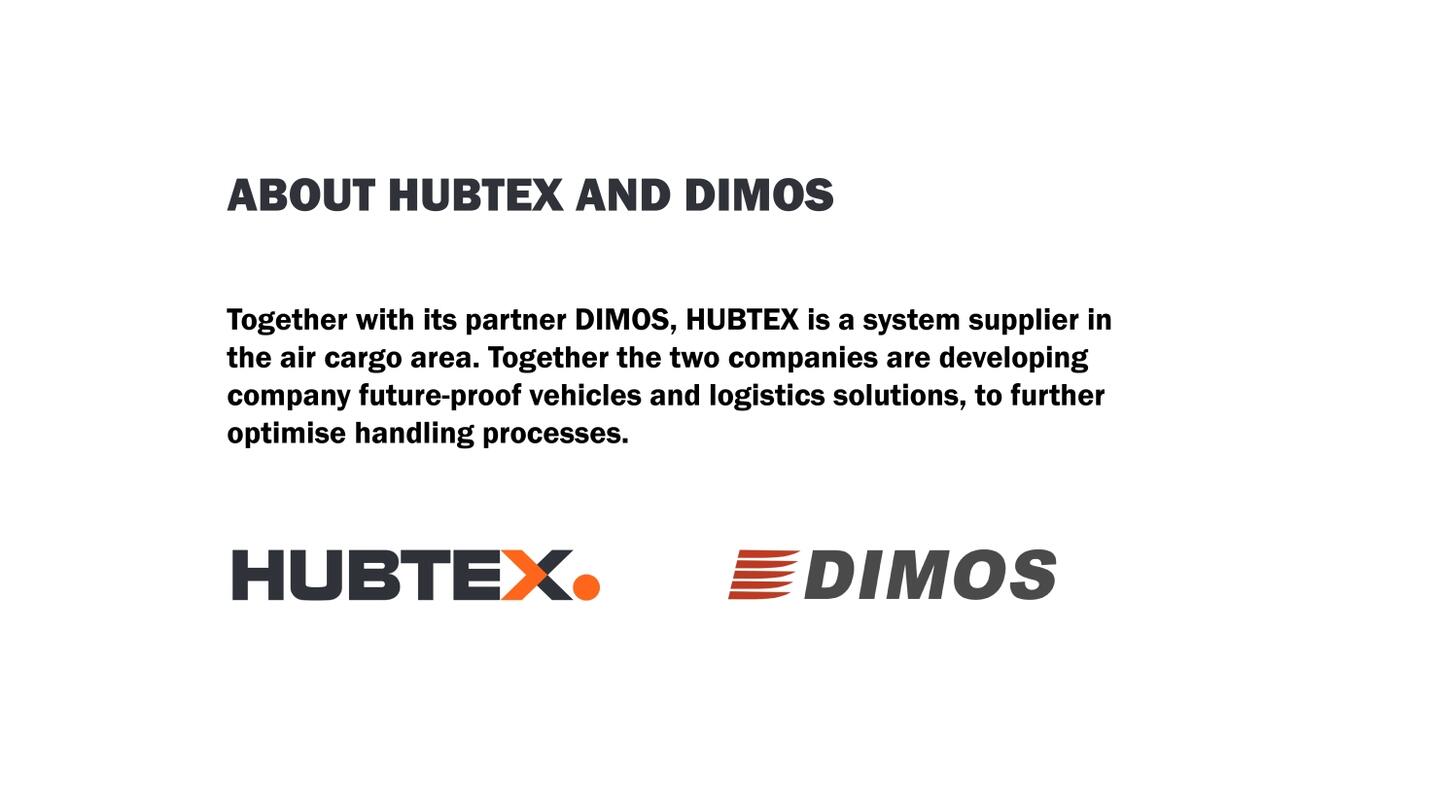 Discover the advantages of the X-Way Mover
We know that the handling of air freight presents users with special challenges. In order to be able to offer you the best possible solution for your application, we recommend that you contact us without any obligation.