Electric multidirectional
counterbalance
forklifts Flux
by HUBTEX
The new FluX series from HUBTEX is a new generation of omnidirectional counterbalance forklift trucks for combined indoor and outdoor use. The vehicle is designed for handling pallets and long goods in equal parts. The intelligent vehicle control, in combination with state-of-the-art electric motors and the patented HX steering system, makes the truck efficient, easy to use and unbeatable in its class. Special features of the FluX include its compact frame length and the fixed lift mast. This makes the forklift ideally suited for loading and unloading trucks. The cab has been designed to ensure maximum ergonomics and the visibility is enhanced by more compact lift masts and fork carriages.
Outstanding maneuverability thanks to patented steering system
One of the unique selling points of the FLUX is the combination of 4-wheel multidirectional chassis system and the patented HX steering system from HUBTEX. In addition to its high driving speed of up to 12 km/h, the HX steering system is a particular advantage: thanks to the steering system used as standard for the first time in the FLUX, the truck can change direction from longitudinal to transverse drive quickly and without an intermediate stop, causing little wear and tear. As a result, users benefit from significant time savings, depending on the operating conditions, especially when switching between the handling of long goods and pallets. The loading and unloading of trucks is also significantly faster due to the lack of mast feed. The automatic speed reduction dependent on the steering angle allows for optimized speeds to be driven safely.
    
Bild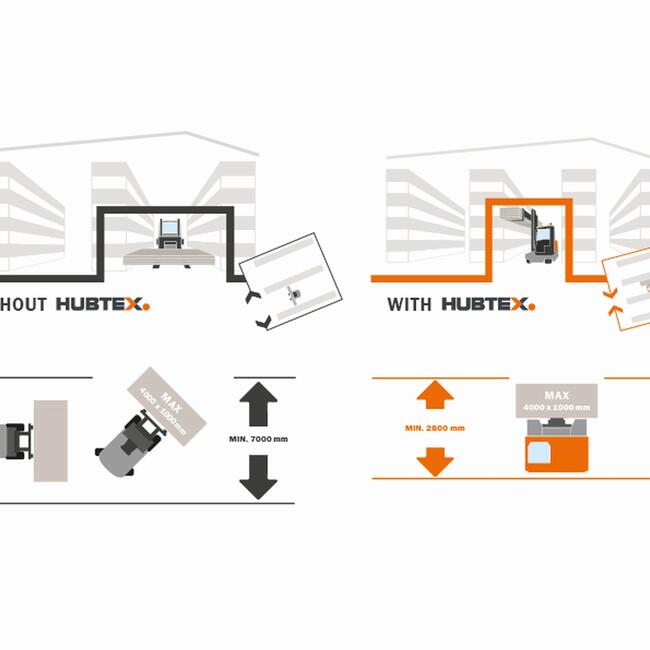 FLUX 70 – Extremely robust and universally use thanks to short frame length
The handling of wooden materials presents manufacturers of forklifts and industrial trucks with major challenges. Innovative solutions are required to transport long, heavy and bulky loads safely, even over rough ground and in narrow aisles. HUBTEX has now extended the application range of its FluX and is also offering the electric multidirectional counterbalance forklifts for loads up to 7 tons. The new FLUX 70 is suitable for both indoor and outdoor use and combines the advantages of an electric multidirectional truck with those of a heavy-duty truck with an internal combustion motor.
links
normal
rgba(46,51,56,0.9)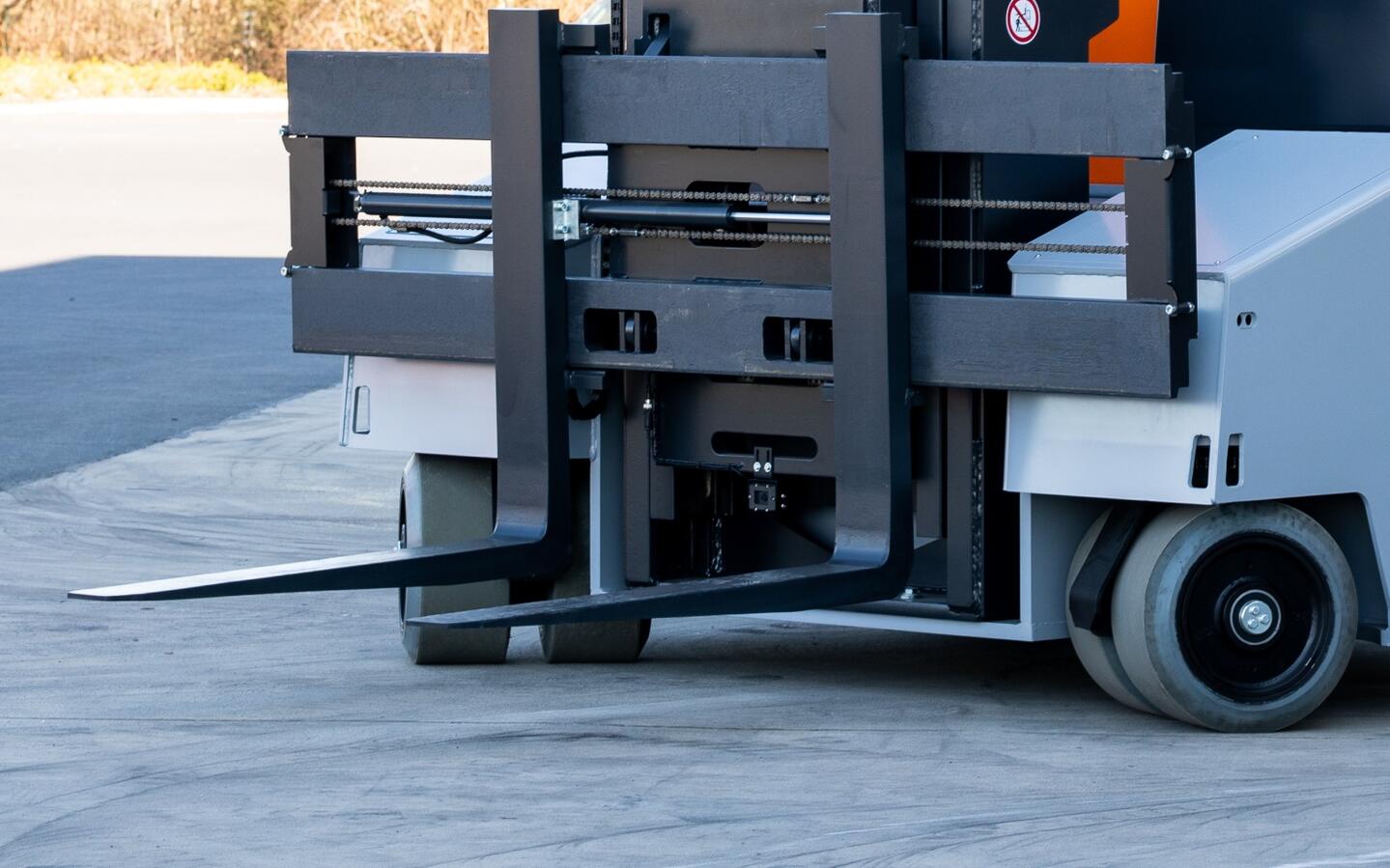 HX-STEERING INSTEAD OF LATERAL THRUST
The HX steering also allows a smooth transition to diagonal travel. This is particularly important when lifting loads. The entire vehicle can be moved sideways when approaching the load. This means that in most cases, equipping the vehicle with an additional sideshift can be avoided.
links
normal
rgba(84,84,84,0.7)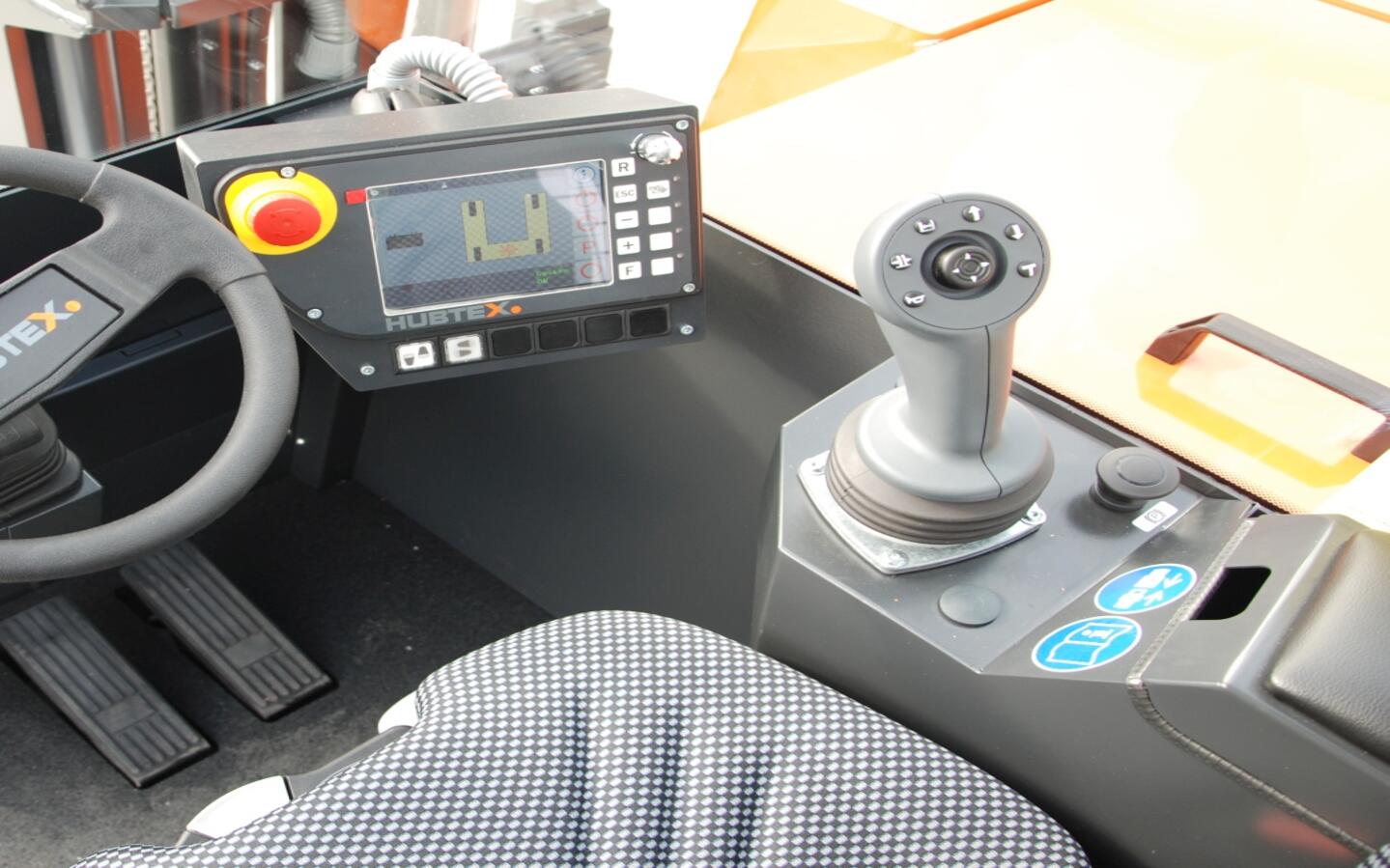 Getting the best solution through great advice.
We know that the handling of long, heavy and bulky loads poses special challenges for users. Arrange a non-binding consultation appointment with our specialists to get the best possible solution for your application.
TECHNICAL DATA

| | | | | | | | | |
| --- | --- | --- | --- | --- | --- | --- | --- | --- |
| Series | Load capacity (t) | Fork length (l) | Lift height (mm) | Frame length L (mm) | Tire equipment | Battery voltage (V) | Cab | Data Sheet |
| FluX 20 (2405-EL) | 2 | 1200 | up to 7500 | 1740 | EL | 48 | Q | PDF |
| FluX 30 (2410-EL) | 3 | 1200 | up to 7500 | 1850 | EL | 48 | Q | PDF |
| FluX 40 (2415-EL) | 4 | 1200 | up to 7500 | 1950 | EL | 48 | Q | PDF |
| FluX 70 (2417-EL) | 7 | 1200 | up to 7500 | 2500 | EL | 80 | Q-XXL | PDF |