Adaptable
to all
applications
Electric multidirectional sideloader
BY
HUBTEX
The electric multidirectional sideloaders from HUBTEX convince with their energy-efficient, low-noise and powerful electric drive. The 360° all-round visibility provided by the electric multidirectional sideloader ensures safe handling of glass packs with load capacities of up to 20 tons. The sensitive control of all travel and lift mast movements enables the exact positioning of the vehicle and also helps to prevent glass breakage. The patented HUBTEX multidirectional steering system also increases the warehouse capacity, as the electric multidirectional sideloaders can also be used in narrow aisles.
No multidirectional sideloader is more maneuverable
With the HX multidirectional steering system, HUBTEX is setting innovative standards for its core electric multidirectional sideloader product. Using the optionally available steering system enables the trucks to change from longitudinal to transverse drive without stopping . This lessens the time needed to switch wheels, provides excellent maneuverability and reduces wear on the wheels.
links
normal
rgba(46,51,56,0.7)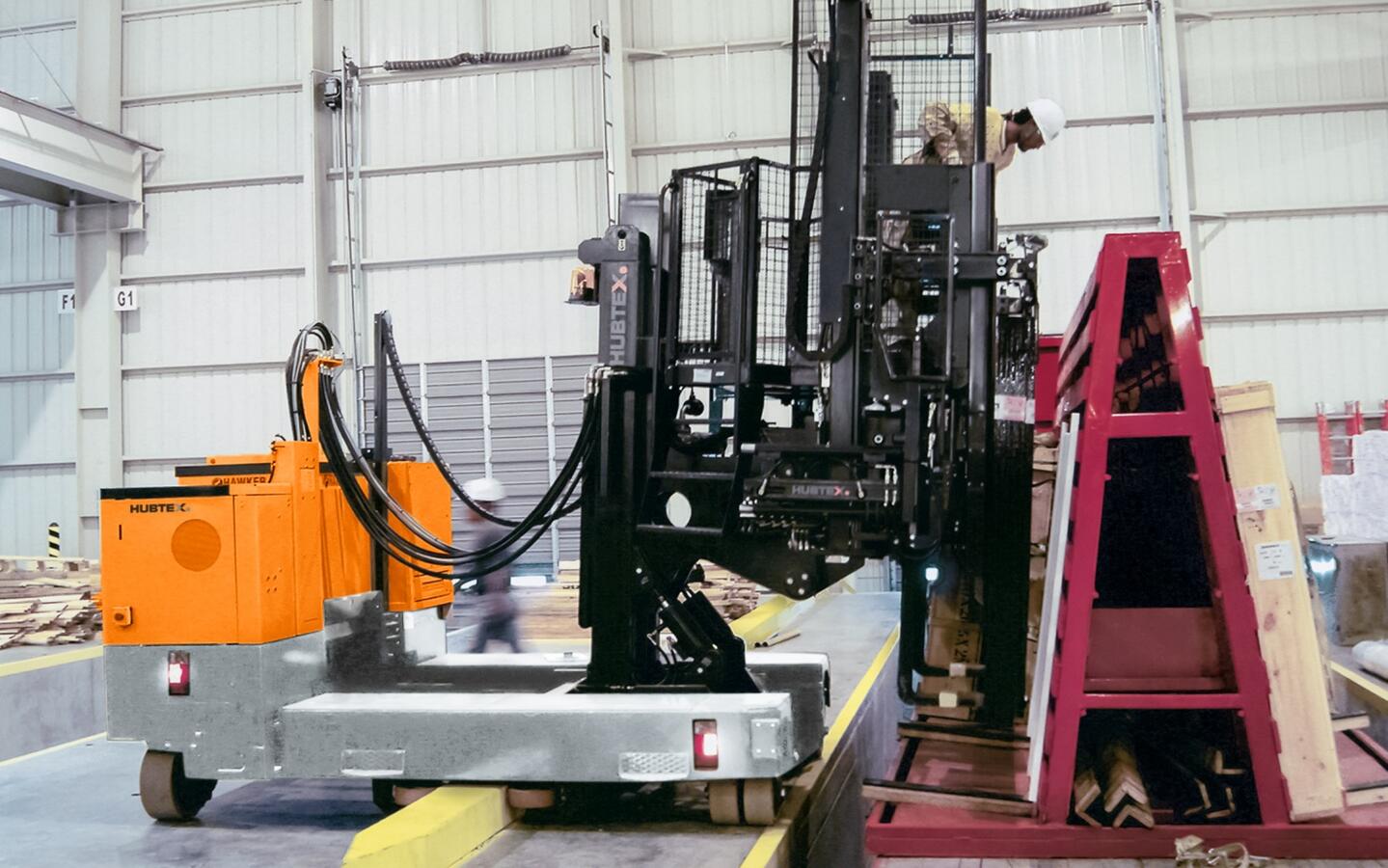 Remote maintenance
A remote maintenance system is available for most HUBTEX electric multidirectional sideloaders. The IoT solution transfers important vehicle data, such as fault codes and battery charge status, to a cloud. In the event of a sideloader malfunction, HUBTEX engineers access the truck's data directly and provide fast assistance. Users benefit from maximum machine availability and minimized production downtime. Retrofitting on used vehicles is also possible.
rechts
normal
rgba(46,51,56,0.7)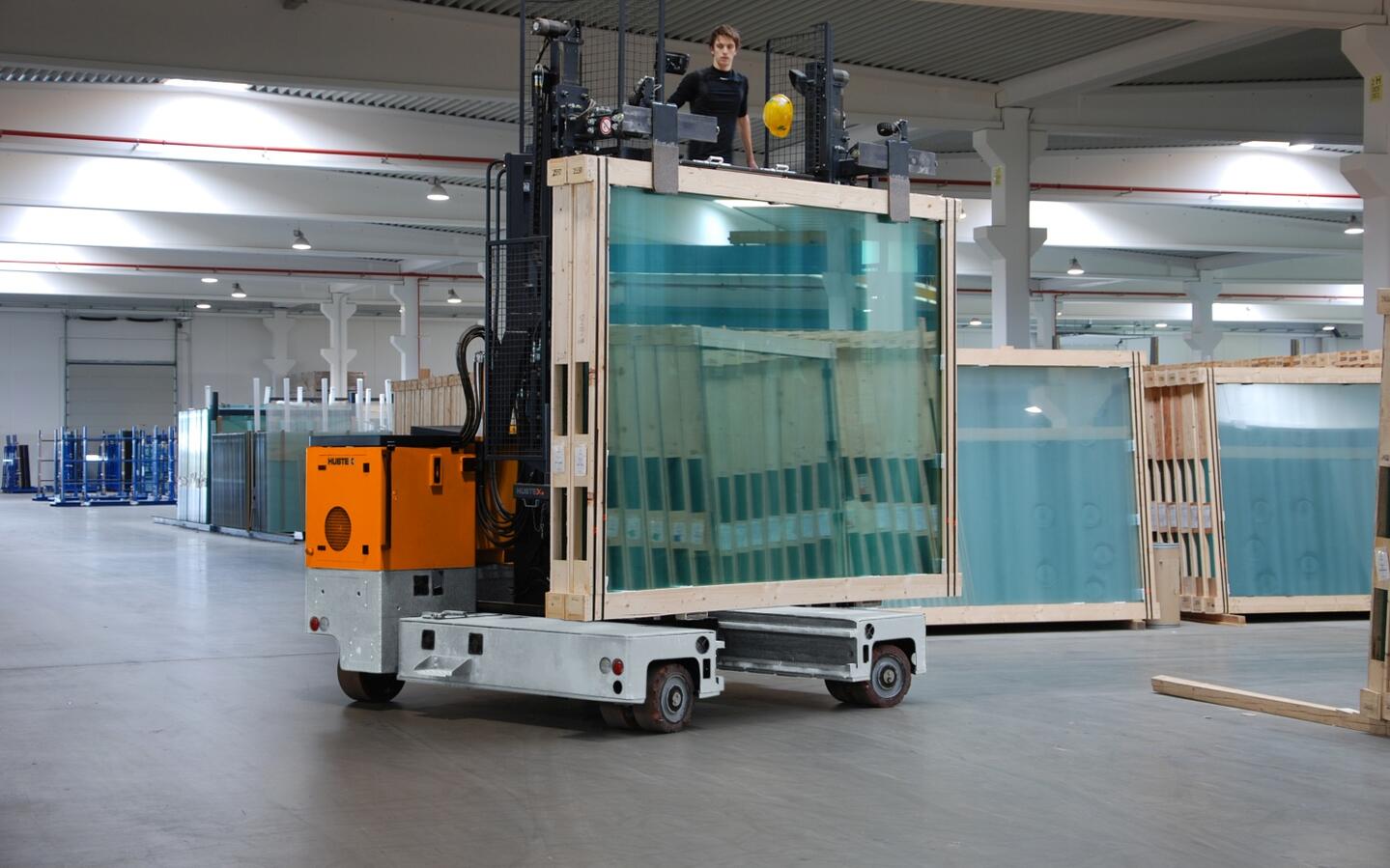 Finding the best solution together.
We know that the handling of glass sheets and glass packages presents users with special challenges. Arrange a non-binding consultation appointment with our specialists to obtain the best possible solution for your application.
TECHNICAL DATA

Type description
Type
Series
Load capacity (t)
Load handling
Tire equipment
Engine
Electric-Multi-Directional
Sideloader
M 30
2130
up to 3
Vacuum 
PU/EL
Electric
M 40
2130
up to 4
M 60
2130/2131/2132
up to 6
M 70
2131/2132
up to 7
M 75
2131/2132
up to 7,5
M 85
2131/2132
up to 8,5
M 90
2131/2132
up to 9
M 150
2134
up to 15