Long
service life

Simple
automation

Rail-mounted platform trucks
BY HUBTEX
 
The rail-mounted trucks (GW) from HUBTEX are individually configured according to your wishes and requirements. They are designed for in-house transport on straight rails. If cornering is required, this must be considered on a case-by-case basis. 
They are controlled by an accompanying operator with cable remote control, but can also be automated. By defining the weight classes, HUBTEX specifies the appropriate rail-wheel-to-rail combination and determines the suitable gearbox and drive motor. The dimensions of the frame are individually designed according to the customer requirements. The load capacity must account for at least 65% of the length and width and be centered and evenly distributed.
Very long service life – Up to 30 years and more
HUBTEX rail-mounted trucks are characterized by their robust construction and the high-quality materials used. And due to their functional design and low-wear quality, our rail-mounted trucks are often associated with terms such as durability, efficiency, sustainability and cost-effectiveness. 
rechts
normal
rgba(46,51,56,0.7)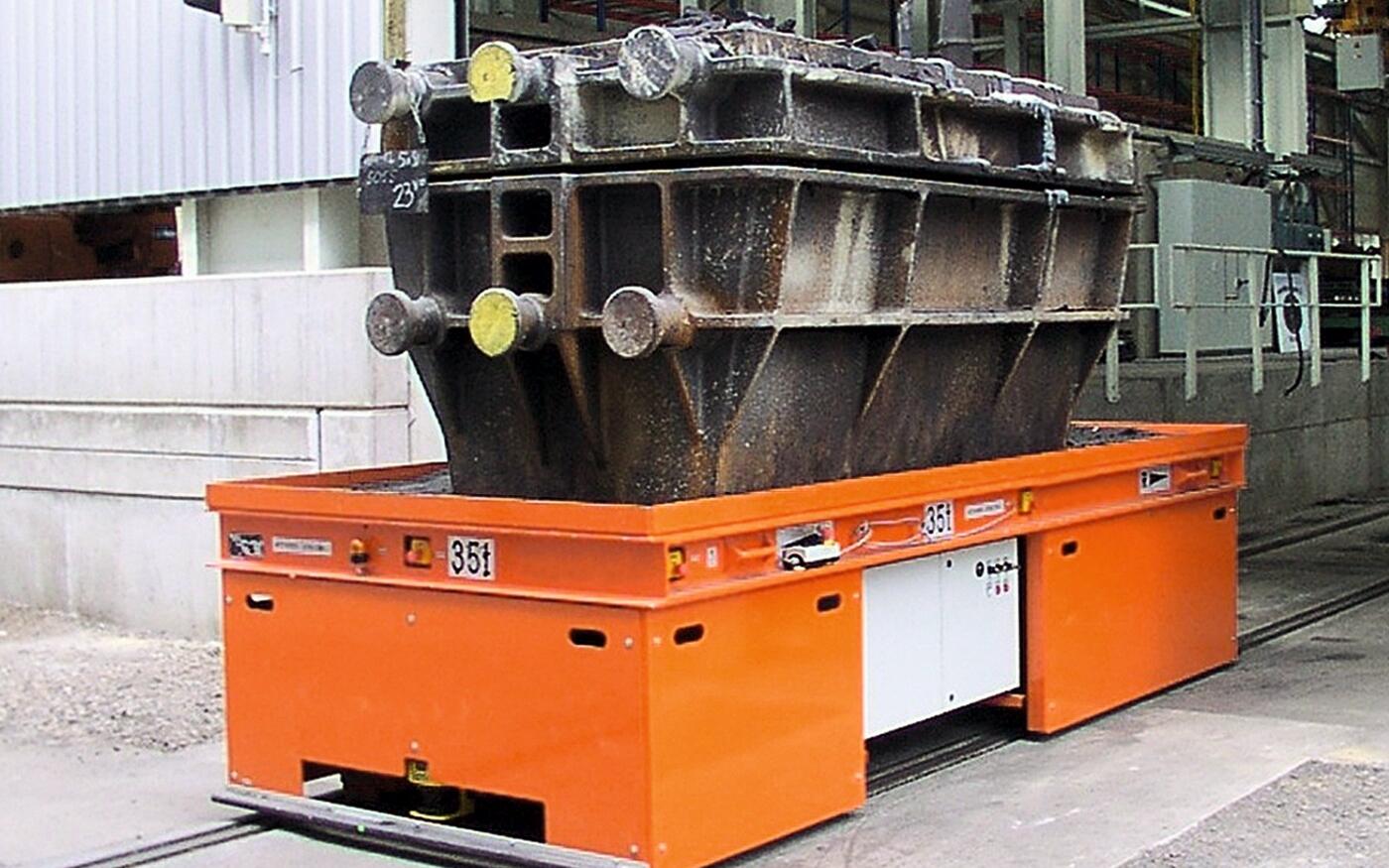 Heavy loads easily transported 
Depending on the transport task and the requirements of our customers, the vehicle can easily transport loads of up to 350 tons. The frame configuration can also be individually adapted to your needs depending on the transport task.
links
normal
rgba(46,51,56,0.7)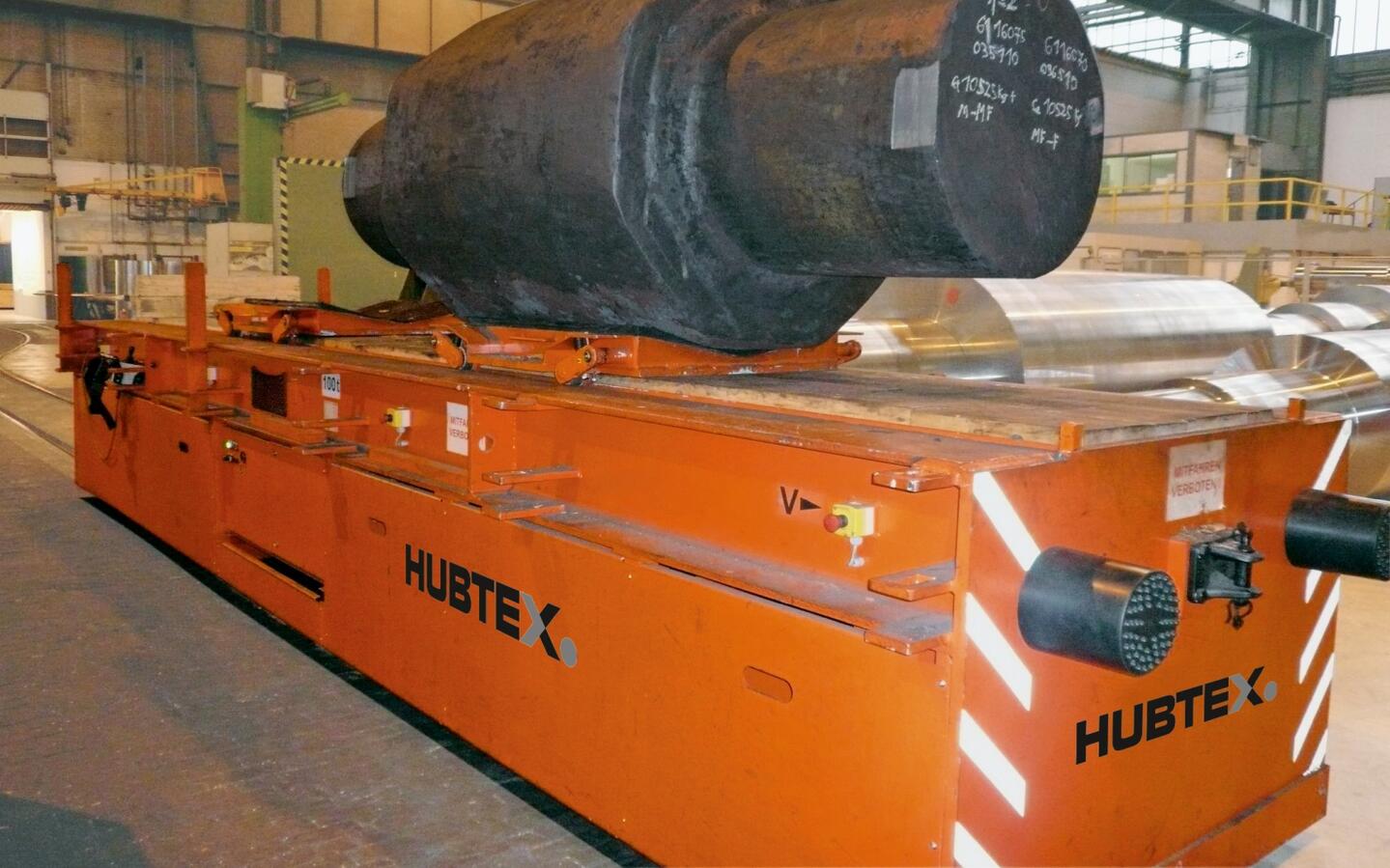 Very simple to automate
Our rail-mounted trucks can currently be operated either via cab, driver station or remote control.  With regard to Industry 4.0, there is the option of automation with our vehicles, making even complex automation processes in your company possible. 
rechts
normal
rgba(46,51,56,0.7)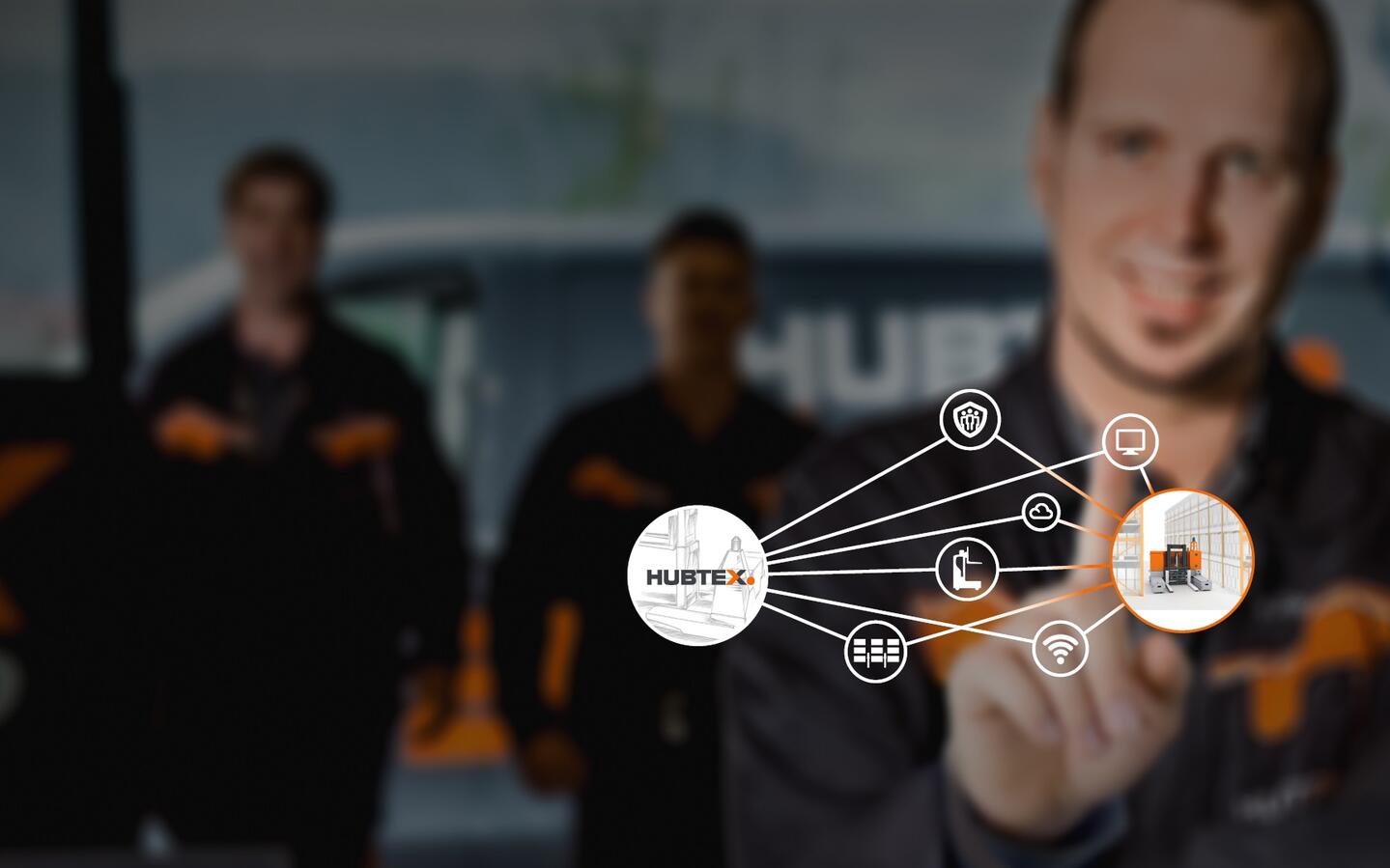 Operation
Our rail-mounted trucks are equipped with different operation variants. Depending on your requirements, we can therefore respond individually to your wishes. In principle, there are two different control variants available to you. The radio remote control is equipped with a joystick for precision control, buttons for emergency stop, horn and other options. 
Alternatively, operation can be carried out conventionally from a cab. This is especially suitable for journeys over long distances. If drivers are required to get on and off the vehicle frequently, a variant with a stand-up cab is recommended.
Chassis
The chassis has a durable steel construction. The drives are maintenance-free and robust AC drives from leading quality suppliers. The rail wheels are characterized by sufficient dimensioning and low wear. 
Load-specific lifting options guarantee the best handling conditions. 
Another advantage of our stable and durable chassis is their ease of service. Thanks to the optimum design, a large number of the components, such as the hydraulics, are easily accessible. 
This means that servicing can be carried out without requiring large time slots.
Drive
Three different drive variants are available
     Mains operation (GWN)
     Battery operation (GWB)
     Rail-mounted truck without drive with towing device
The main advantage of our mains-operated rail-mounted trucks is their low-maintenance system. Since they are continually connected to the power supply, battery charging and service intervals are superfluous. They are supplied with power by a towing drum, which rolls in and out independently. They are used over a rather short distance (0-100 m). They therefore often act as a so-called "shuttle". 
With the battery-operated version of our rail-mounted trucks, the capacity of the drive is selected such that it optimally suits your operational requirements. Depending on the situation, ramps or long journeys across your company premises can then accomplished. 
Rail-mounted trucks with no drives are used primarily as fixed conveyor systems. This type of truck is advantageous if rail conveyor systems are already present in the structure of the building. The rail-mounted trucks can then be pulled on these by trolleys, for example. 
The best advice can be found here.
We know that the handling of long goods presents users with special challenges. Arrange a non-binding consultation appointment with our specialists to obtain the best possible solution for your application.
TECHNICAL DATA

| | | | | | | |
| --- | --- | --- | --- | --- | --- | --- |
| Type description | Series | Load capacity (t) | Tire equipment | Battery voltage (V) | Drive | Operation |
| GW 10 | 4720 | 10 | Rail wheel | 24/80/230/              400 (electric AC) | without drive/                                        with battery drive/with mains operation  | Cab/remote control/driver stand |
| GW 20 | 4721 | 20 |   |   |   |   |
| GW 30 | 4722 | 30 |   |   |   |   |
| GW 40 | 4723 | 40 |   |   |   |   |
| GW 63 | 4724 | 63 |   |   |   |   |
| GW 80 | 4725 | 80 |   |   |   |   |
| GW 130 | 4726 | 130 |   |   |   |   |
| GE 200 | 4727 | 200 |   |   |   |   |