Adaptable
to all
applications
ESTL & Phoeni
x
Versatile and
environmentally friendly in series
With the ESTL and PHOENIX modular systems, our sideloaders with multidirectional steering can be adapted to the individual requirements of our customers with maximum flexibility. A variety of series with application-specific fork carriage variants, cabs, lift masts and individual equipment options are available for selection for the right solution. The almost infinite number of combinations offered by these series mean that a HUBTEX multidirectional sideloader will always be suitable for its application.
links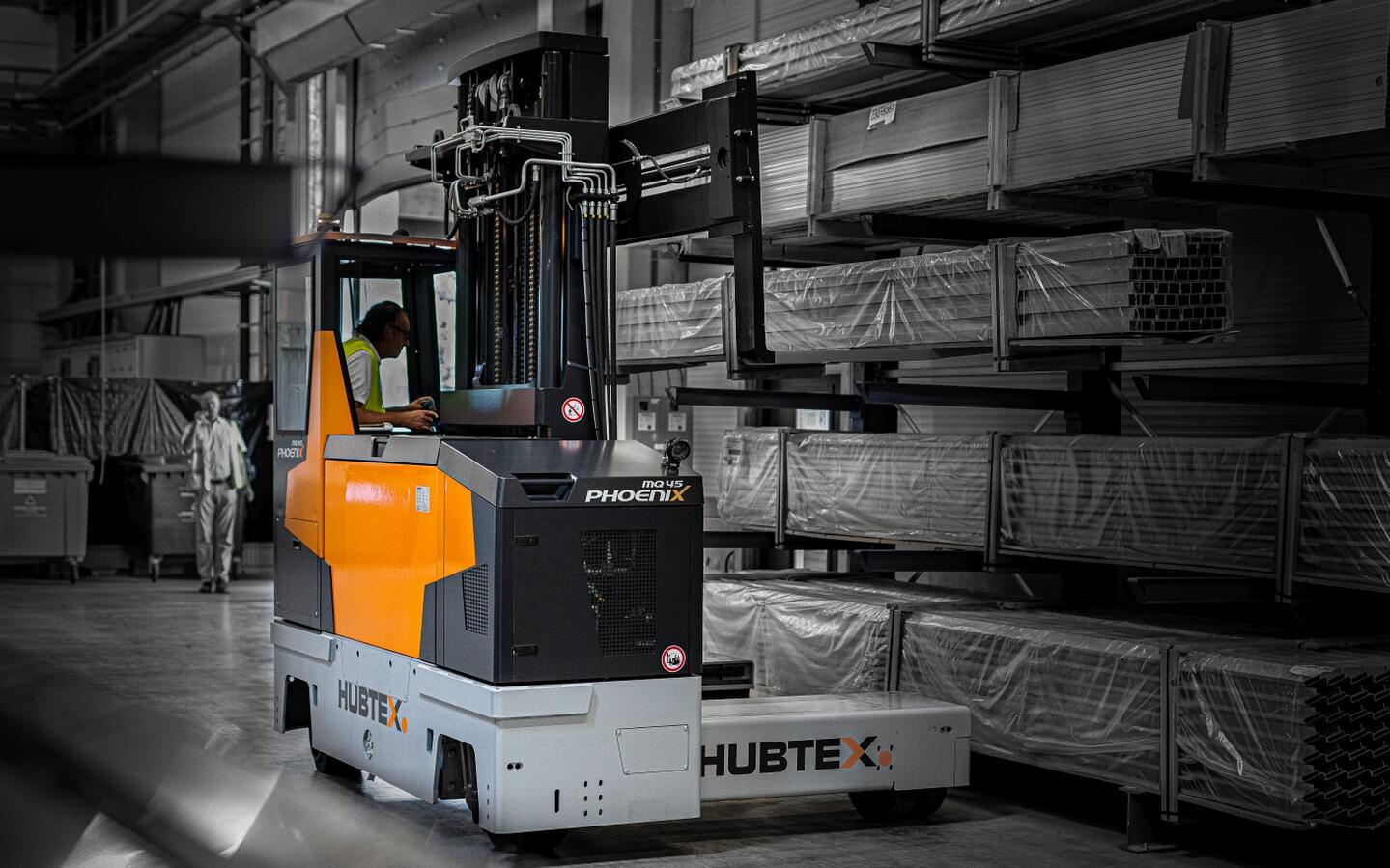 A new generation
In 2019 and 2020, HUBTEX will successively completely overhaul its ESTL electric multidirectional sideloaders. The aim is to replace all electric multidirectional sideloaders with articulated frames with vehicles from the PHOENIX series. If necessary, the electro-hydraulic steering of the vehicle will be replaced with an electric steering system, which will lead to a significant increase in efficiency and reduced noise, especially with wire guidance. The drivers of the sideloaders in the new design benefit from the cab with its ergonomic design and high all-round visibility.
No multidirectional sideloader is more maneuverable
With the HX multidirectional steering system, HUBTEX is setting innovative standards for its core product multidirectional sideloaders with electric drive. Using the optionally available omnidirectional steering system enables the trucks to change without stopping from longitudinal to transverse drive. This lessens the time needed to switch wheels, provides excellent maneuverability and has the added benefit of significantly reducing wear.
links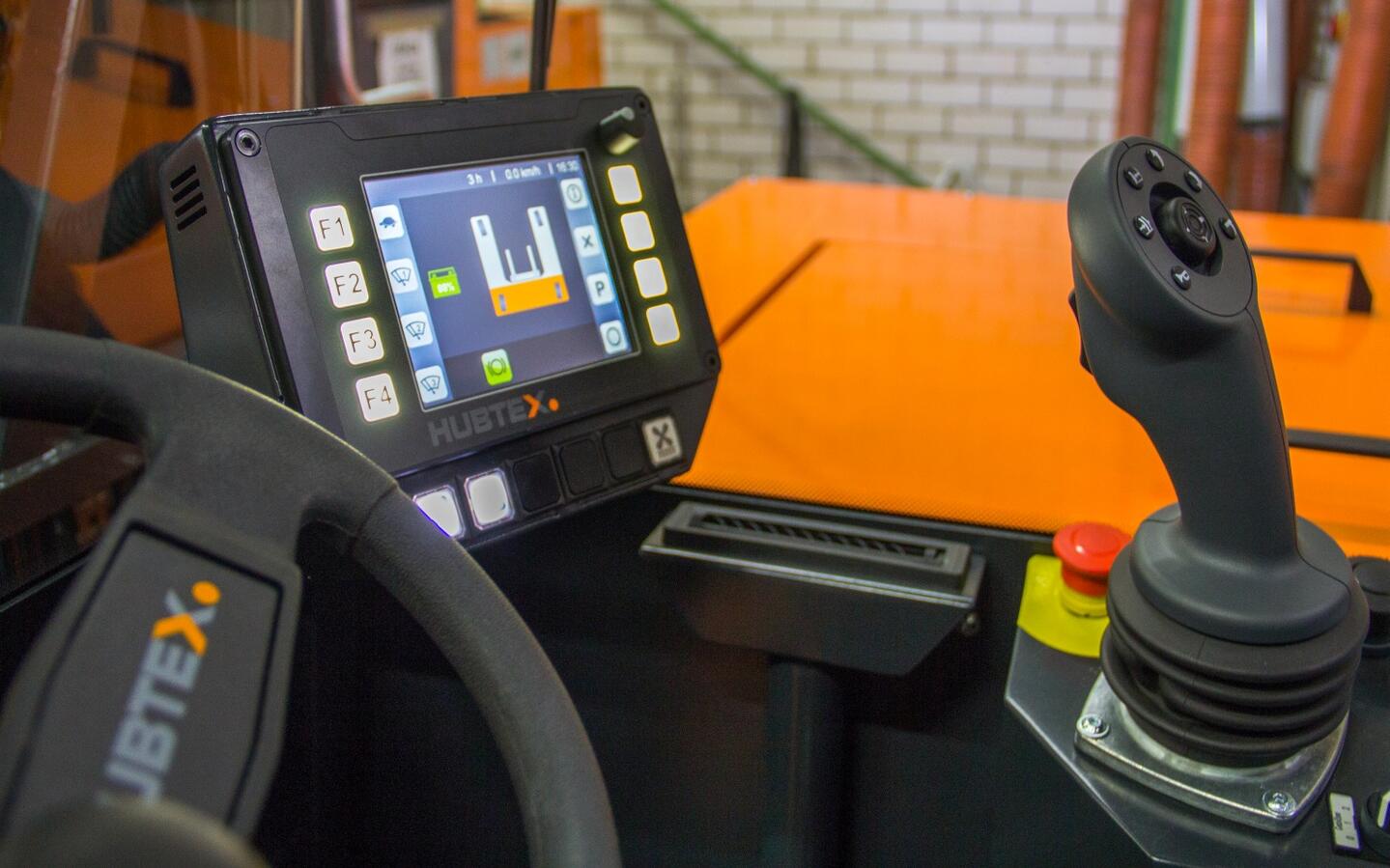 HIT3 OPERATOR TERMINAL
With the further development of the HUBTEX Information Terminal, HUBTEX is consistently continuing its journey towards Industry 4.0. As a component of all multidirectional sideloaders, the new HIT3 provides information on all relevant operating conditions. The complete documentation of all operating data enables the system to identify optimization potentials in the warehouse. The multifunctional display with its new visualization provides the driver with all the information on the wheel position, speed and battery status of the sideloader in a simple graphic display. Compared with its predecessor, the new HUBTEX information terminal has numerous improved features.
links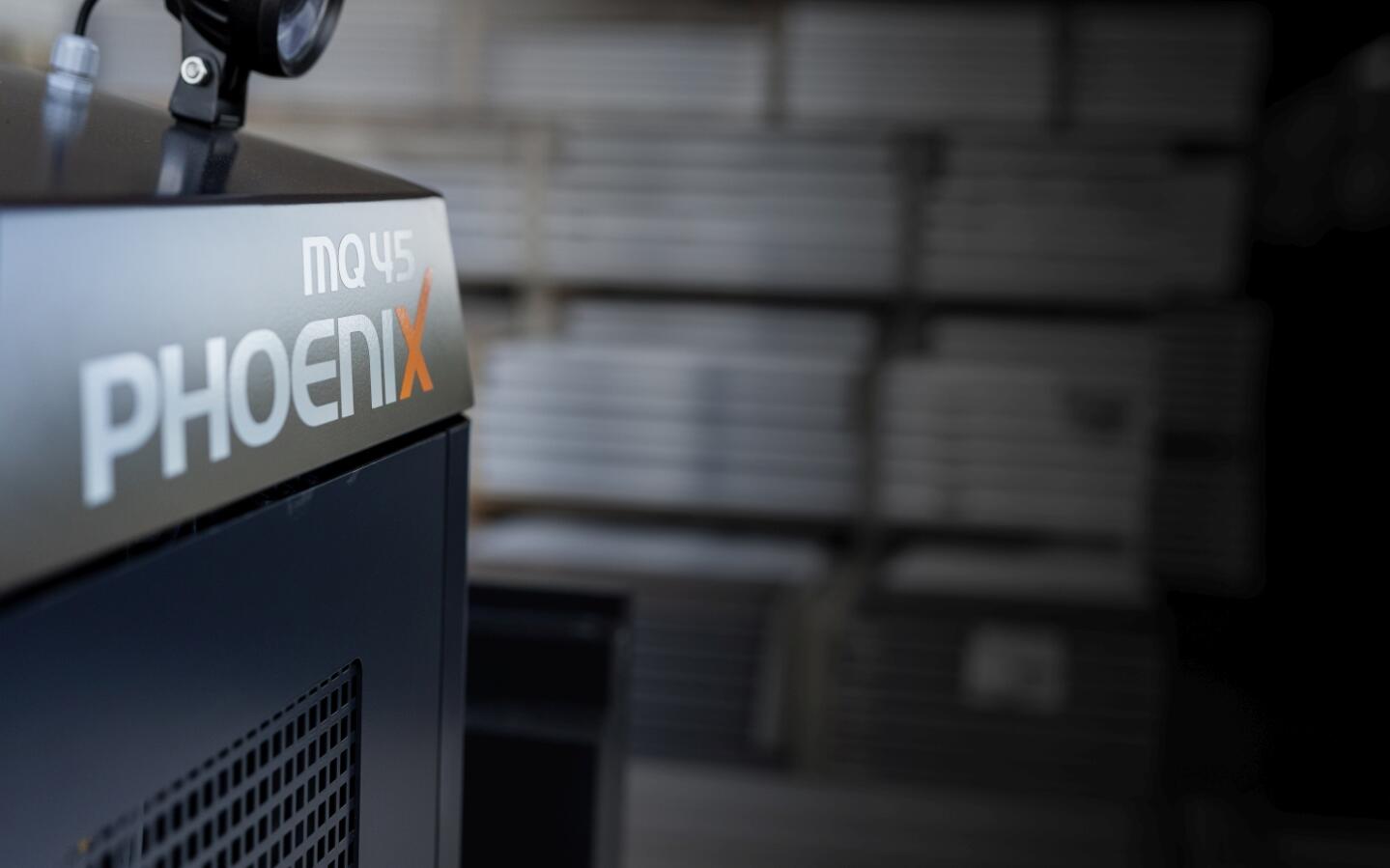 REMOTE MAINTENANCE
A remote maintenance system is available for most HUBTEX electric multidirectional sideloaders. The IoT solution transfers important vehicle data, such as fault codes and battery charge status, to a cloud. In the event of a sideloader malfunction, HUBTEX engineers access the truck's data directly and provide fast assistance. Users benefit from maximum machine availability and minimized production downtime. Retrofitting on used vehicles is also possible.
Technical data

| Series | Load capacity (t) | Load bed width NB (mm) | Lift height (mm) | Frame length L (mm) | Load bed opening RA (mm) | Tire equipment (optional) | Battery voltage (V) | Cab (optional) | Data Sheet |
| --- | --- | --- | --- | --- | --- | --- | --- | --- | --- |
| 2120 | 1.5 to 3.0 | 600 to 1600 | up to 8500 | 2090 | 1000 | PU / EL | 48 | Q | PDF |
| 2121 | 1.5 to 3.0 | 600 to 1800 | up to 8500 | 2760 | 1340 | PU / EL | 48 | Q/D/L/SU | PDF |
| 2125 | 3.0 to 4.5 | 800 to 1800 | up to 10000 | 2440 | 1340 | PU / EL | 48 V | Q | PDF |
| 2130 | 3.0 bis 4.5 | 600 to 2100 | up to 10000 | 2680/3170/3500 | 1340/1630/1960 | PU / EL | 80 | Q/D/SU | PDF |
| 2131 | 5,0 bis 7,0 | 600 bis 2100 | bis 12000 | 2680/3170/3500 | 1340/1630/1960 | PU / EL (up to 5t) | 80 | Q/D/SU | PDF |
| 2140 | 3.0 to 5.5 | 600 to 2100 | up to 10000 | 3350/3680 | 1340/1670 | PU | 80 | L/SU | PDF |
| 2150 | 6.0 to 8.0 | 800 to 2100 | up to 10000 | 3720/4050/3930/4320 | 1340/1630/1960 | EL | 80 | Q/QXL/DXL | PDF |
| 2132 | 6.0 to 10.0 | 800 to 2100 | up to 10000 | 3490/3820 | 1340/1630/1960 | PU/EL | 80 | Q | PDF |
| 2134 | 12.0 to 20.0 | 1000 to 2100 | up to 10000 | 4000 | 1960 | PU/EL | 80 | Q/QXL/DXL | PDF |
| 2829 | 4.5 | 1000 to 2100 | up to 10000 |   | 1340/1630/1960 | PU/EL | 48 | Q |   |
| 2830 | 5 | 1000 to 2100 | up to 10000 |   | 1340/1630/1960 | PU/EL | 80 | Q |   |