Board and door order pickers
by HUBTEX
Manufacturers, dealers and processing companies – they all have logistical value chains which involve the order picking of heavy and bulky sheet stock. This is because valuable wood sheets and decors in particular must arrive damage-free at the next production step or end customer. Today, there is a whole range of solutions for this complex process: from manual order picking by employees to fully automated logistics systems. It is therefore particularly important for decision-makers to have an overview of the systems available on the market and to be familiar with the decisive factors when selecting the right solution.
Another variant for applications with a high rate of turnover are the EZK order picking platforms, as they can pick from both sides of a rack aisle. 
     saving up to 80% of time 
     quick and safely 
     efficient use of resources
     reduced damage to goods, less breakage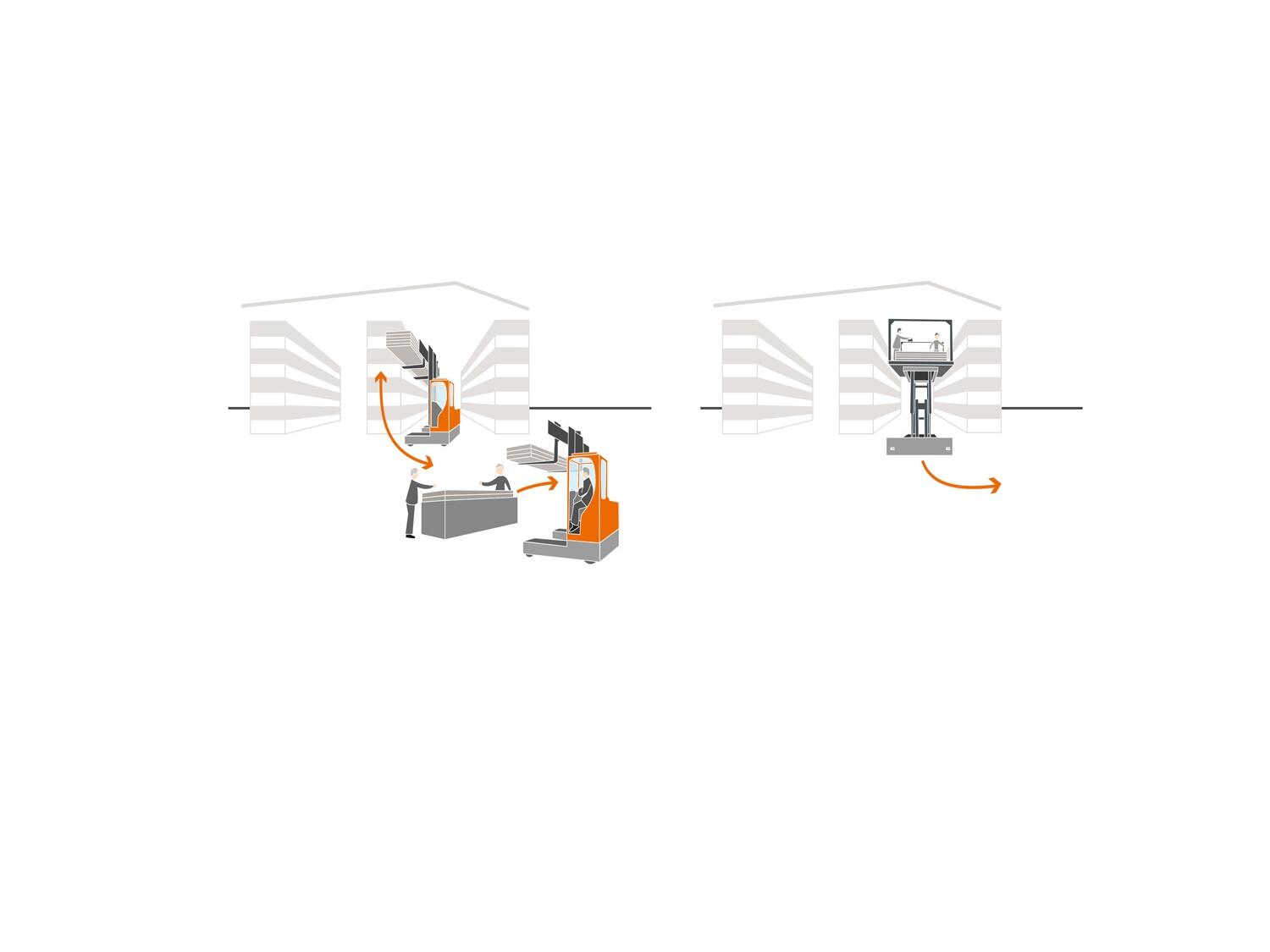 RGBA(46,51,56,1)
Optimum order picking solution

We meet your challenge – the removal of heavy and bulky wood materials from the racks and their transport for loading poses numerous challenges for logisticians.  
HUBTEX vehicles give you a picking solution that is tailored to your individual needs and economically beneficial.  
RGBA(230,114,52,1)
You will find the right solution here
Our order pickers with electric drive can be divided into four different product groups.
Electric multidirectional sideloader with removable order picking platform
The conventional electric multidirectional sideloader can be extended with a removable platform in the KP model. When stacking, the multidirectional sideloader is controlled as usual from the cab. For order picking, all functions are controlled directly from the platform. 
RGBA(46,51,56,1)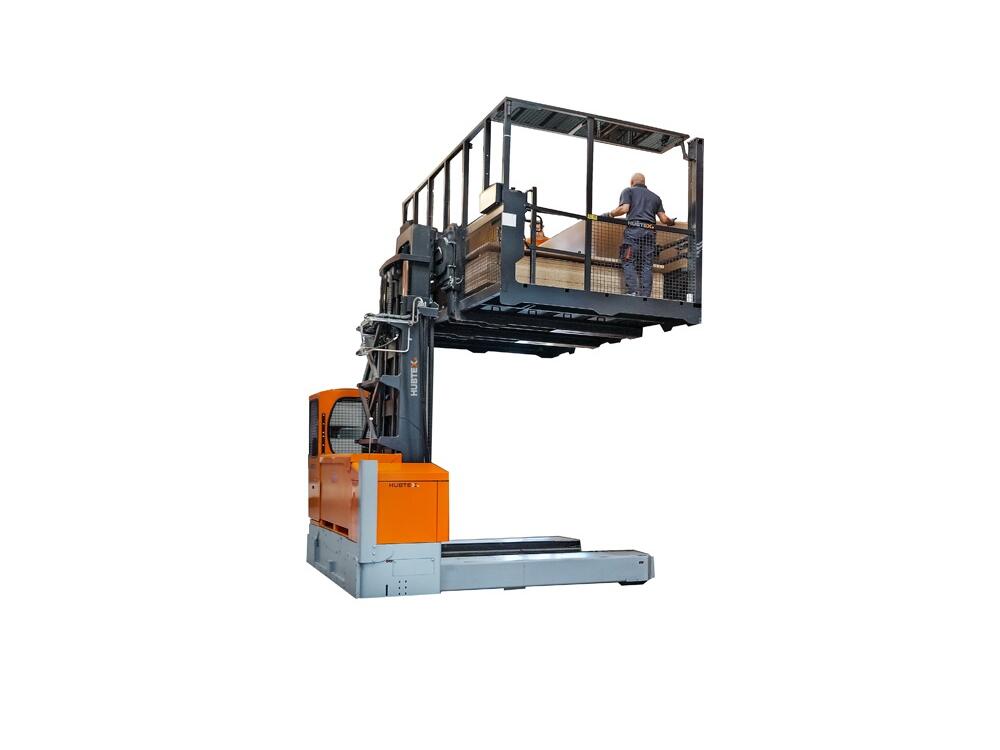 RGBA(232,232,232,0)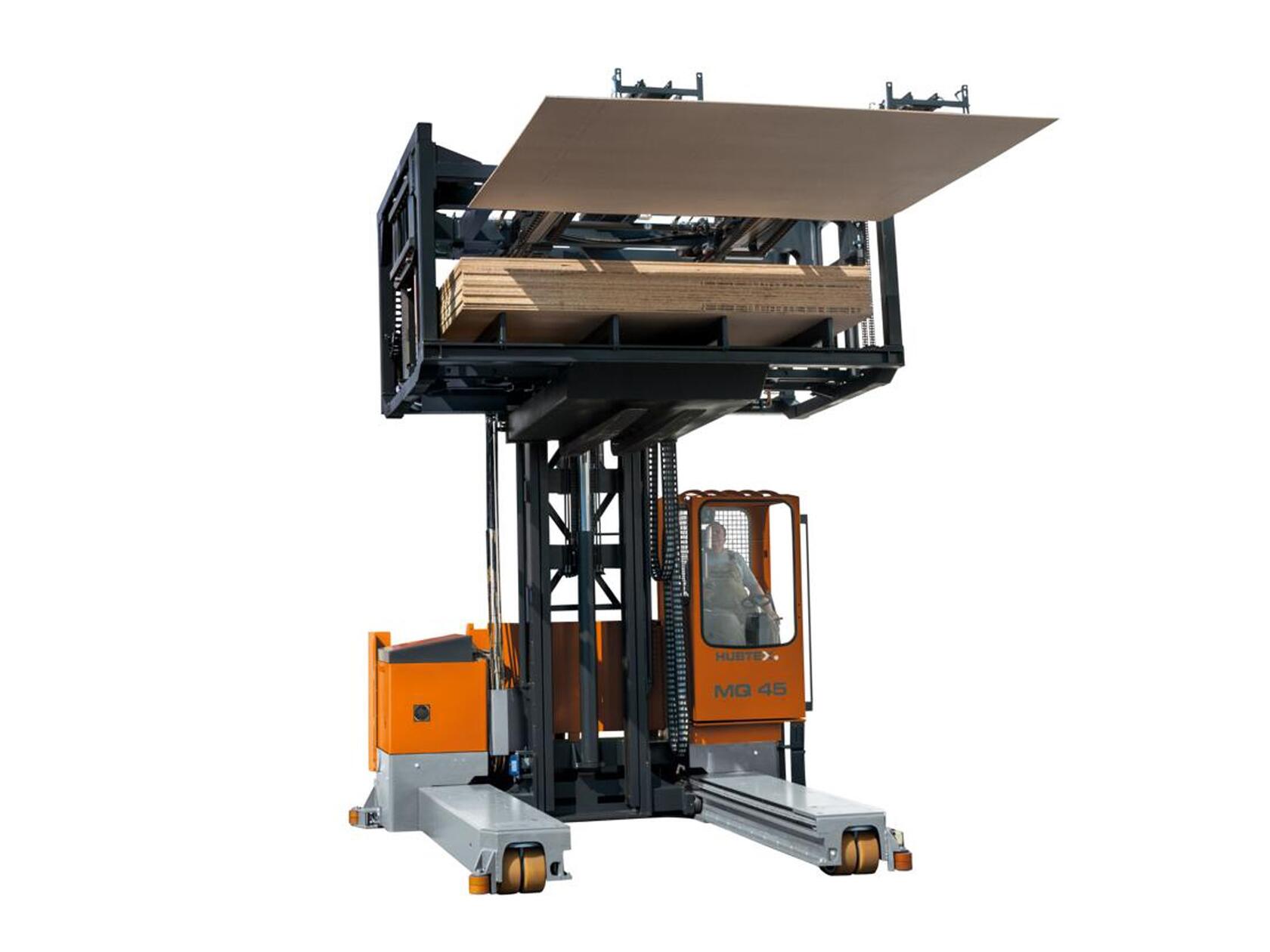 RGBA(232,232,232,0)
Electric multidirectional sideloader with vacuum suction device
The VK model can be used as a conventional electric multidirectional sideloader for the stacking of complete packs and, with vacuum suction device, for the order picking of individual customer orders. With the HUBTEX VK, individual sheets are sucked up in the rack compartment and deposited on the forks of the truck until completion of the consignment. The picked goods can then be loaded directly by means of the lift truck.
ELECTRIC MULTI-DIRECTIONAL TWOSIDED ORDER PICKER
The electric multidirectional twosided order picker of the MK series is mainly used for the storage and order picking of doors and frames in panel racks. Whether with vacuum suction device, support telescopic table or multidirectional steering, our forklift always adapts optimally to the conditions on site due to the wide range of applications.

RGBA(46,51,56,1)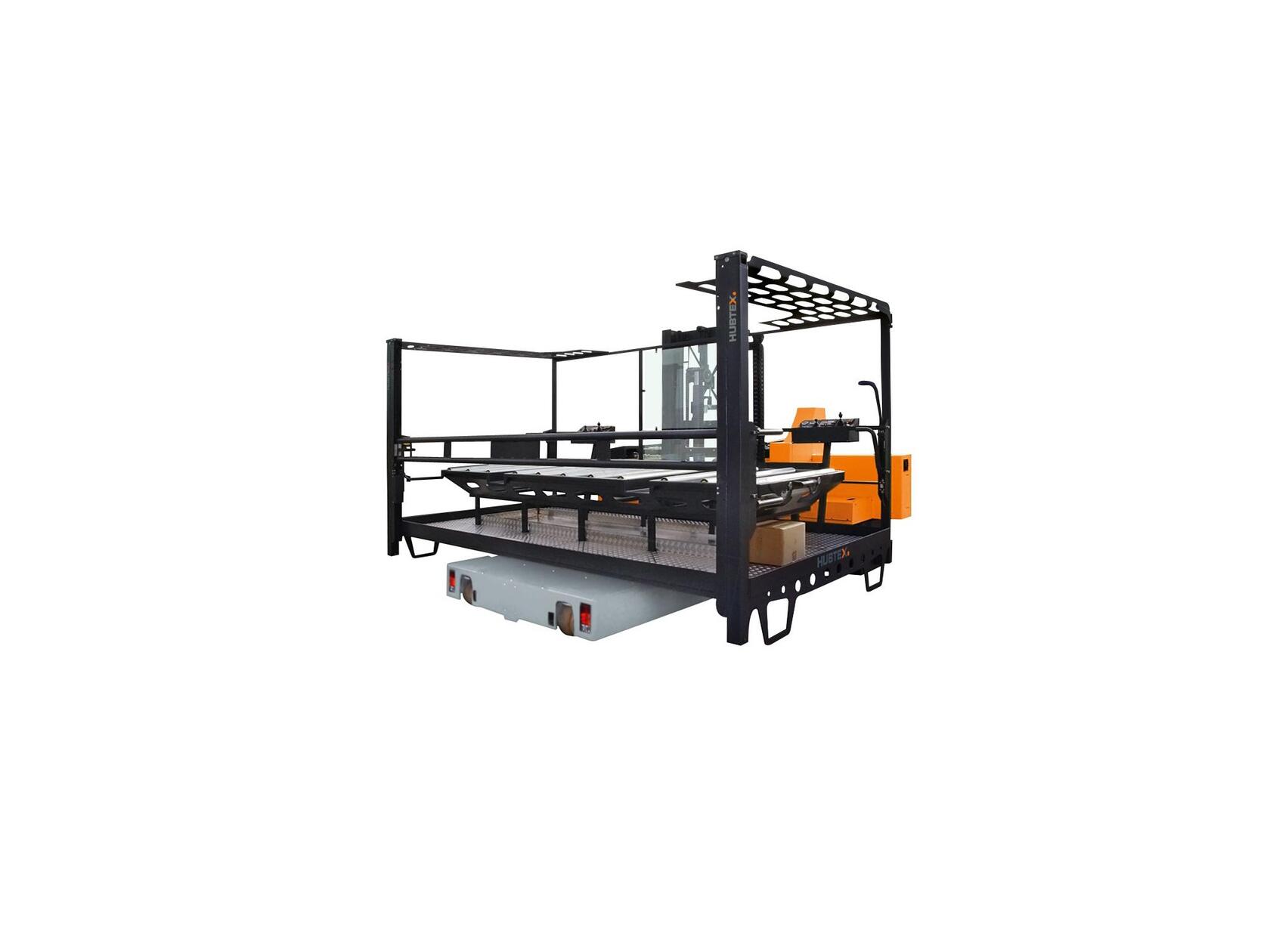 RGBA(232,232,232,1)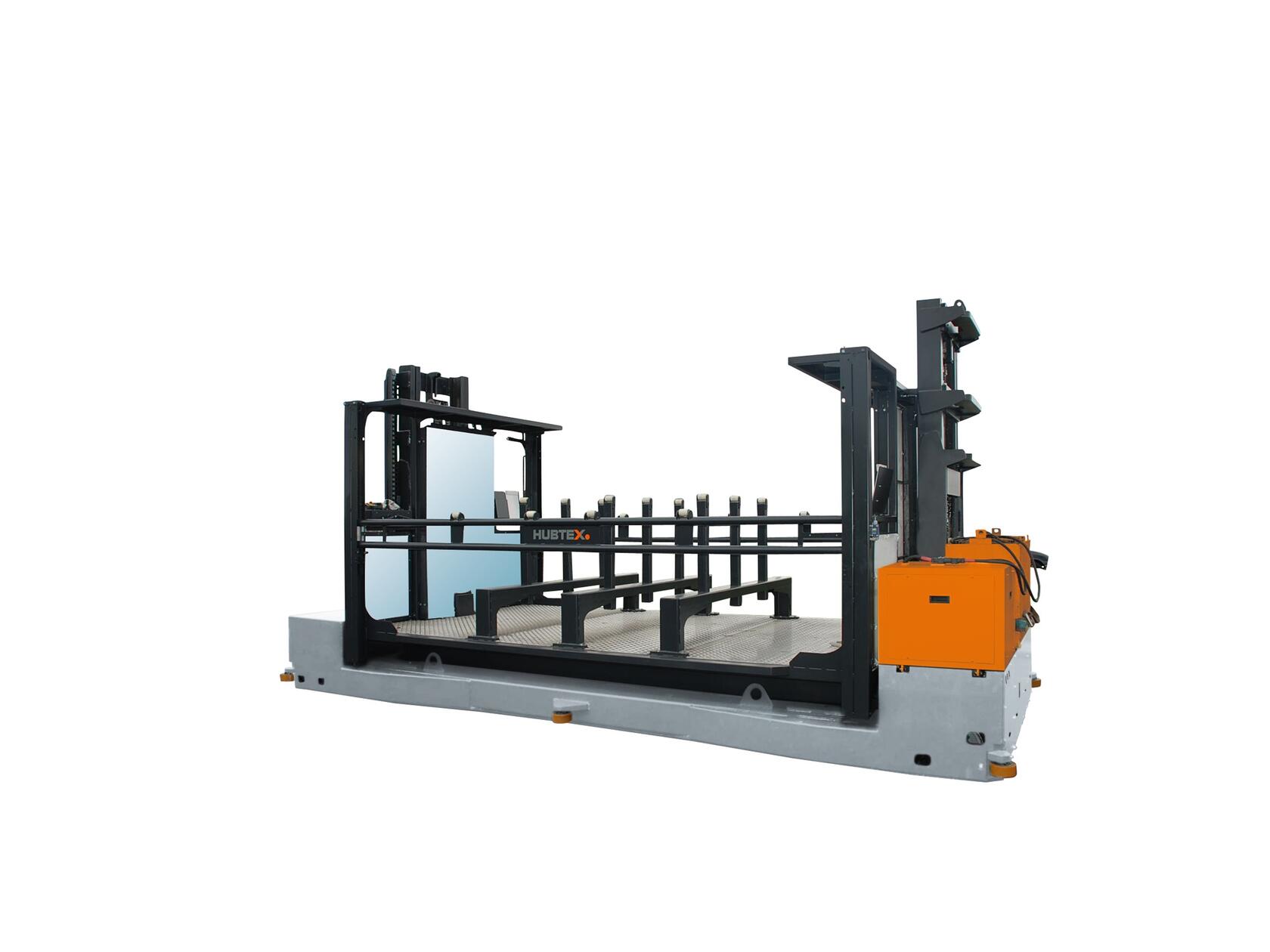 RGBA(232,232,232,1)
ELECTRIC TWOSIDED PICKING PLATFORM
The EZK models are pure order picking platforms. Whether in the 2-mast or scissor lift version, order picking of wooden panels is possible on both sides of the aisle with these vehicles.
ELECTRIC TWOSIDED 
ORDER PICKING PLATFORM
WITH VACUUM SUCTION DEVICE
The transport of high-quality sheet materials requires maximum precision. By using vacuum suction technology, heavy loads can be moved safely and the risk of damage due to incorrect handling is reduced.
RGBA(46,51,56,1)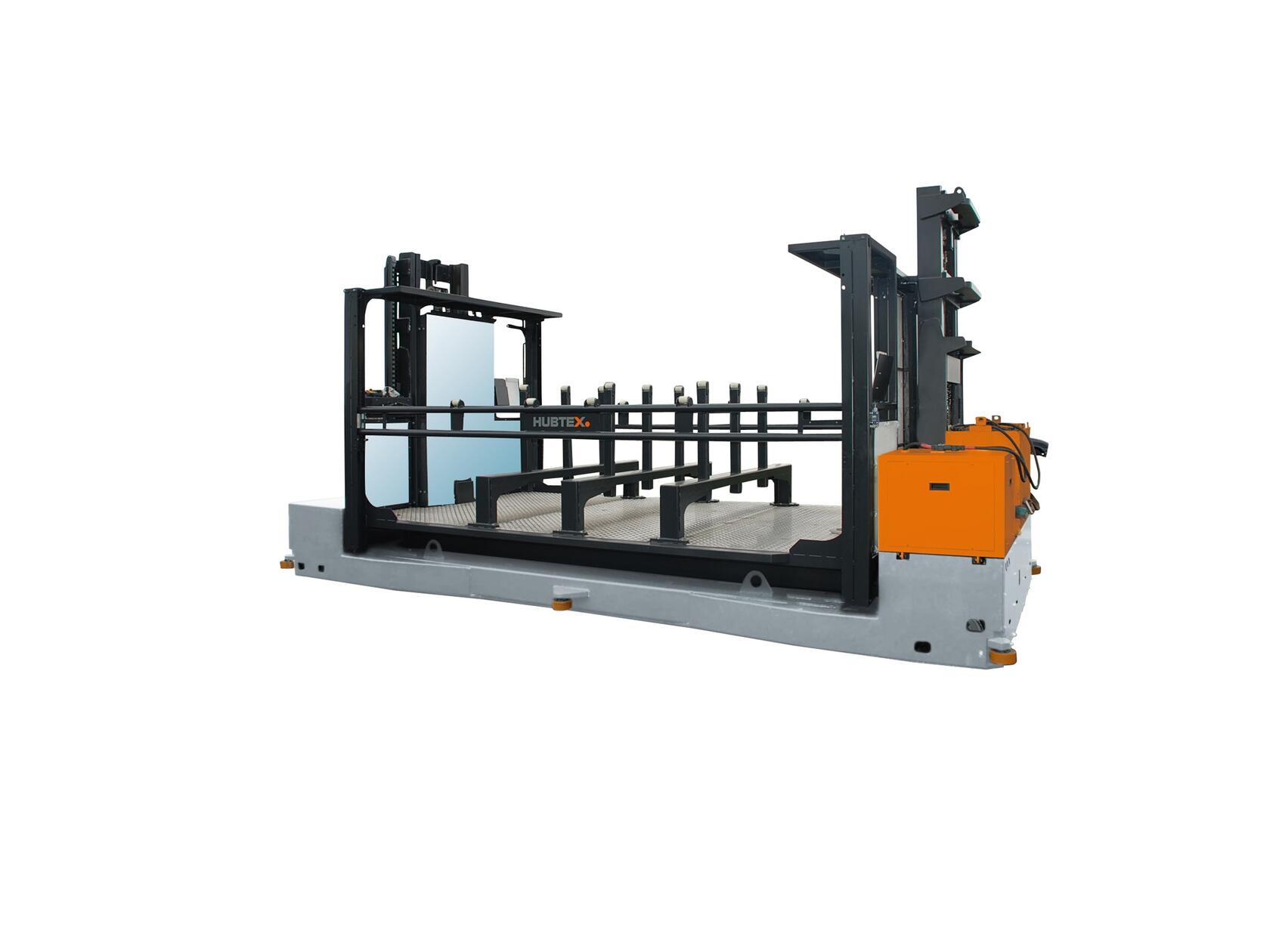 RGBA(232,232,232,1)