The appropriate specification for a multidirectional sideloader or special-purpose vehicle varies depending on the application. Extrusion plants, aluminum wholesalers or manufacturers of windows and gates have different requirements. HUBTEX offers a very wide range of products here, offering users the appropriate solution for handling aluminum materials.
Anwenderberichte
Das sagen unsere Kunden und Partner
über unsere Produkte und Dienstleistungen.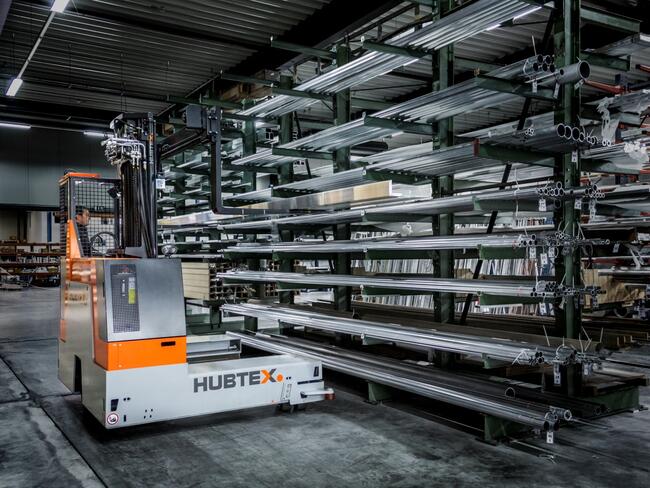 Alu-Point
Multidirecitonal sideloaders enable the safe and efficient handling of long and bulky goods – even in restricted spaces. Alu-Point, a company that sells and processes aluminium, non-ferrous metal and plastics, handles plates, tubes, bars and profiles at its warehouse in Harsum, Germany. By switching from standard frontloaders and warehouse dollies to the DS27, a multidirectional sideloader supplied by Hubtex, the company benefits from safer handling and more efficient processes when transporting long goods.