adaptable to all
applications at the
air cargo terminal
X-Way Mover
by HUBTEX | DIMOS
From unloading the trucks and placing in storage to loading the goods on the aircraft, there are a number of different vehicles carrying out a variety of tasks in the air cargo sector.
Can you imagine a single vehicle taking over the different tasks in the air cargo sector? With the X-WAY-Mover, the complete ULD handling process from the landside to the airside can be handled. The versatile device of the latest generation is a joint product of the companies HUBTEX from Fulda and DIMOS from Petersberg. The internationally active manufacturers of industrial trucks and special vehicles have been working closely together in the air cargo sector since 2017. Already in 2004 DIMOS designed a combined handling vehicle for the air cargo sector, which has now been extended by functions and thus optimized.
rechts
normal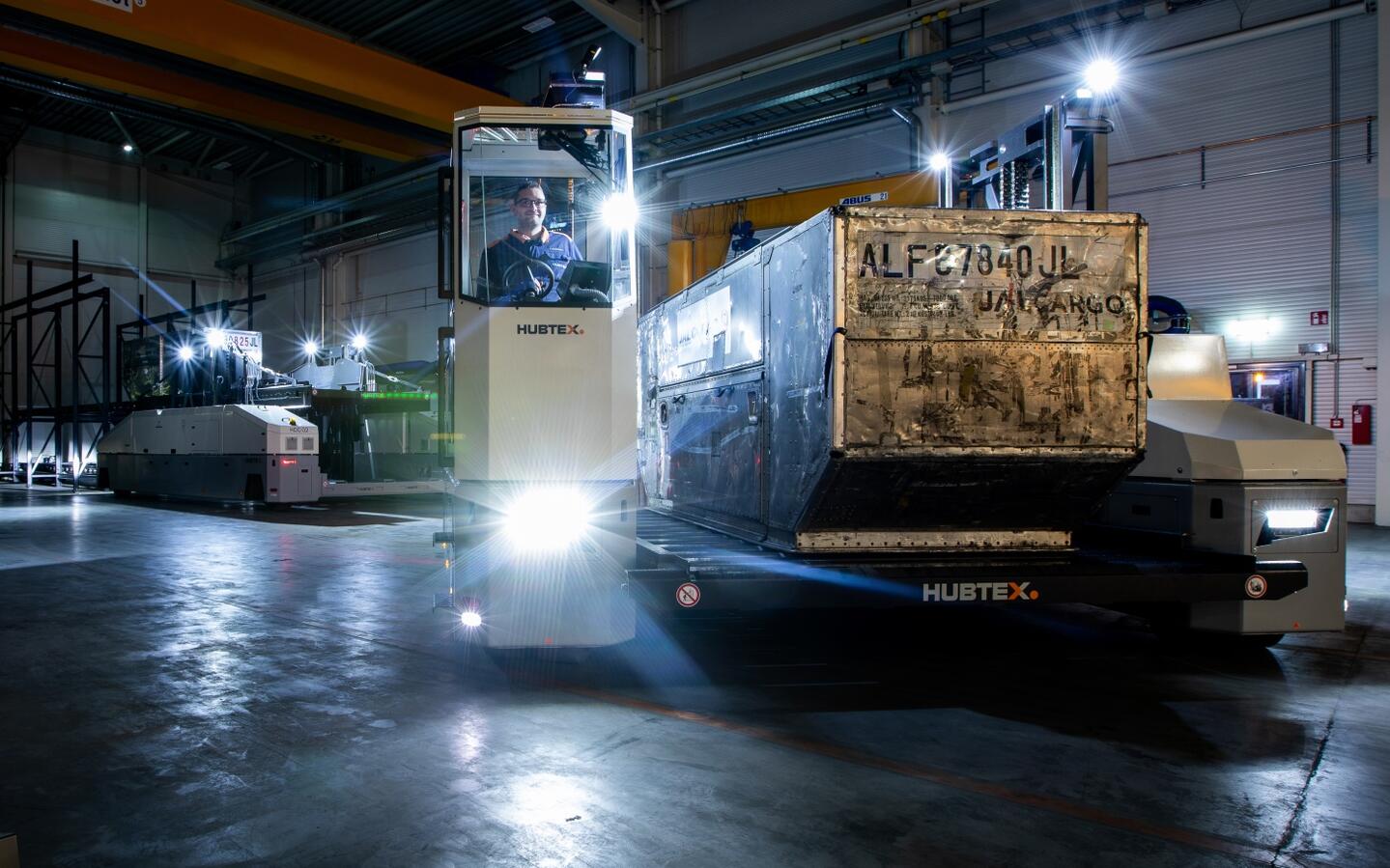 RGBA(46,51,56,0.7)
OPTIMAL
MANOEUVRABILITY 
The new HX steering (limitless 360° steering) leads to increased manoeuvrability of the vehicles. Even in confined spaces, the X-Way Mover offers optimal manoeuvrability, and
is able to switch from longitudinal to transverse travel without stopping. The patented HX steering results in reduced tyre wear and accelerated work processes. The steering mechanism is also intuitive and easy to use.
links
normal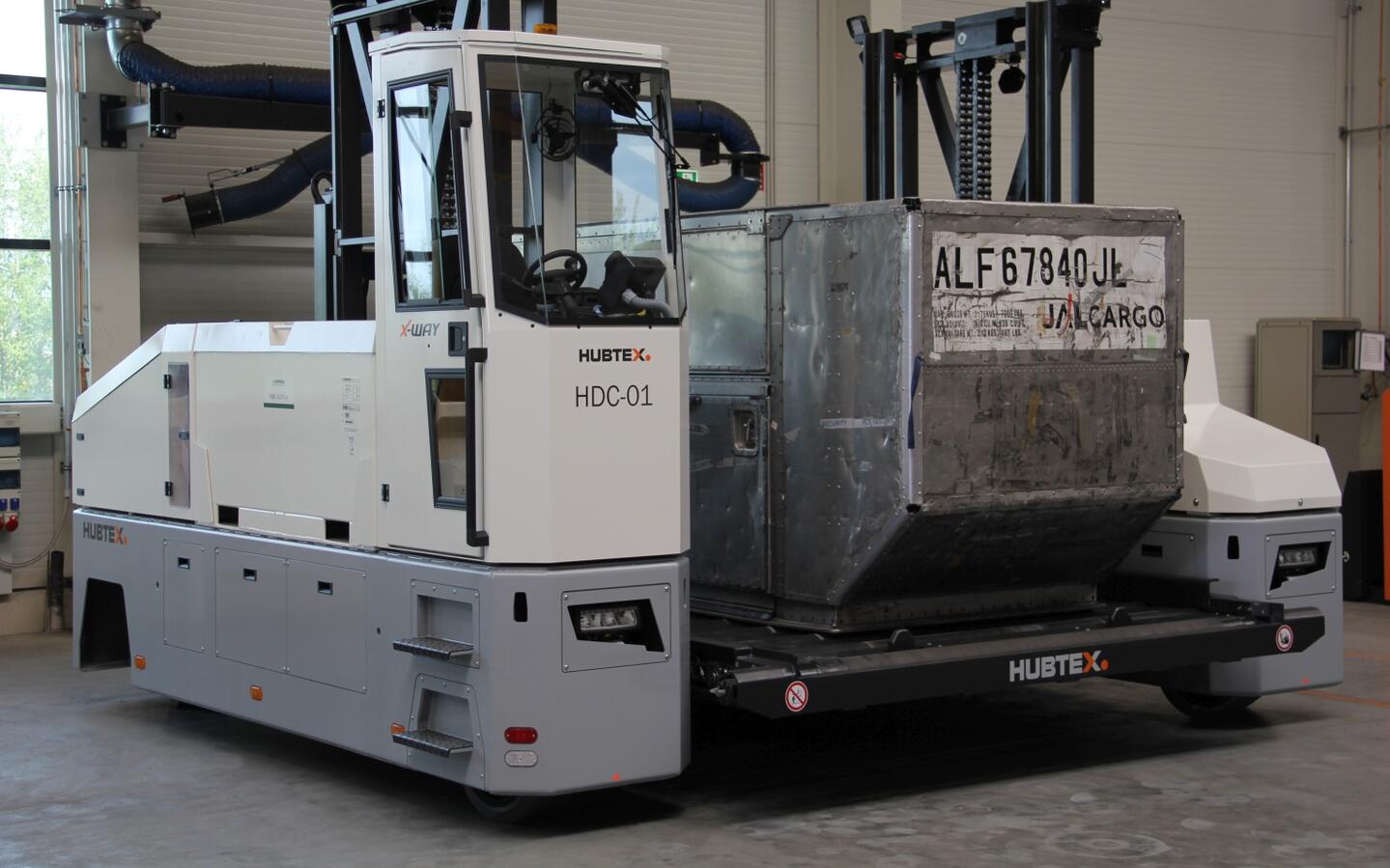 RGBA(230,114,52,0.7)
COMFORT FOR THE DRIVER
The weather-proofed and air-conditioned cabin of the X-Way Mover is designedfor optimal ergonomics. The driver benefits from excellent all-round visibility and increased ease of use. The information terminal has been redesigned and provides important information about the vehicle and its operation. For example, the exact wheel position of
the vehicle can be displayed.
links
normal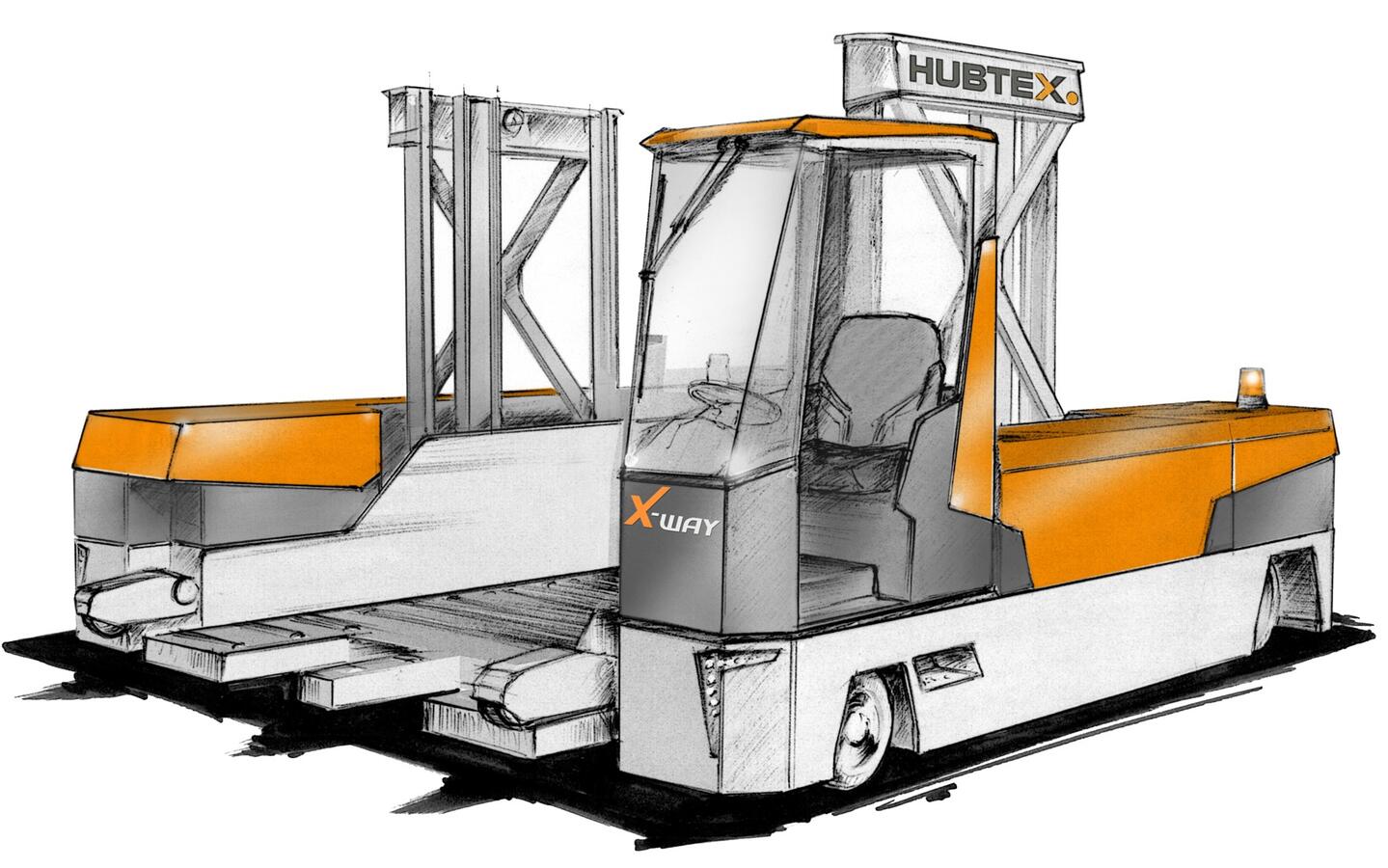 RGBA(46,51,56,0.7)
FLEXIBLE
AND EXTENDIBLE
The X-Way Mover is available in different versions depending on requirements. Thanks to its modular design, the X-Way Mover can initially be used in its basic form, for example as a ULD mover, but can be enhanced at any time with additional functions. Thus, the vehicle is individually configurable and can be adapted to changing operating conditions. For example, different platform types can also be selected. If the vehicle is to be used as an Elevating Transfer Vehicle, a platform with friction wheel drive is recommended.
The roller conveyors are then moved asynchronously in the rack system without the need for an external drive for the storing position.
links
normal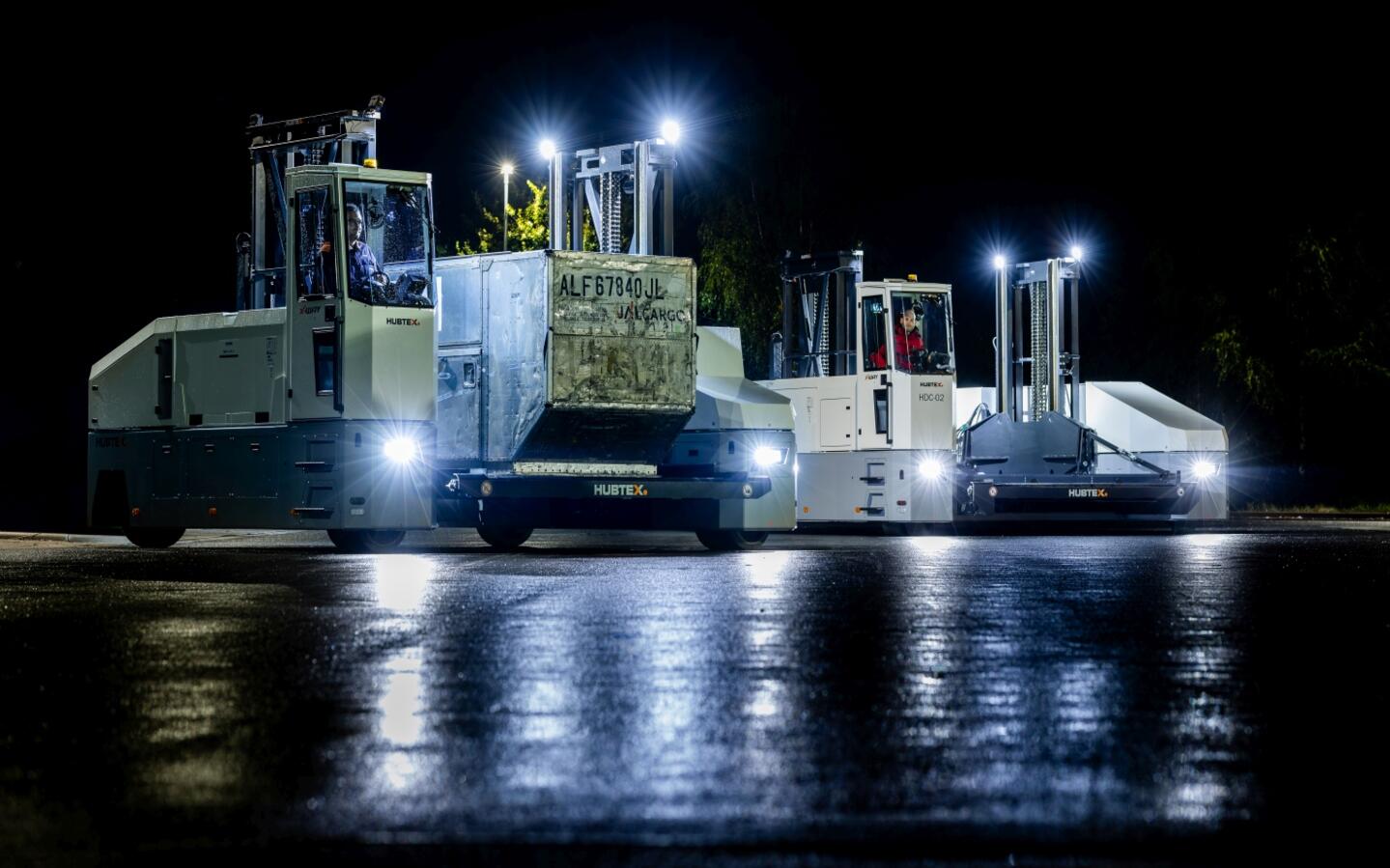 RGBA(230,114,52,0.7)
ACCELERATED
HANDLING PROCESS
By replacing individual vehicles and stationary equipment such as the Elevating Transfer Vehicle in the terminal, the storage capacities can be doubled or even trebled with the same space requirement. By eliminating the interfaces, the entire work process is optimised and accelerated. The X-Way Mover can remove goods from the truck and transport them directly to the first, second or third rack level for storage. The multi-purpose vehicle offers a complete logistics solution from airside to landside.
Technical data
 
| | | | | | | | |
| --- | --- | --- | --- | --- | --- | --- | --- |
| Series | Load capacity (t) | Load handling | Lifting height (mm) | Chassis | Tire equipment | Drive | Cab |
| 2625 | 70 | Roller conveyor | up to 5000 | 4-wheel | PU/EL | Electric | Transverse seat |
| 2625 | 100 | Roller conveyor | up to 5000 | 4-wheel | PU/EL | Electric | Transverse seat |
| 2625 | 140 | Roller conveyor | up to 5000 | 4-wheel | PU/EL | Electric | Transverse seat |