Can't find what you need?
No problem, our design department can help you there.
It is precisely where mass-produced vehicles reach their limits that our development department comes into its own. Often mass-produced vehicles are only able to fulfill the application requirements to a limited extent and are therefore not the ideal solution for the customer in question. Since it was founded in 1981, HUBTEX Maschinenbau GmbH & Co. KG has specialized in realizing customer requirements and wishes away from the large series manufacturers . More than 50 employees in development work closely with our customers and partners to solve even the most complicated logistics and warehousing tasks. The vehicles are the result of a high level of engineering expertise, many years of manufacturing experience, innovative technologies, high quality components and continuous process control throughout production in Fulda.  HUBTEX vehicles are characterized not only by their effective operation, but also by their unique longevity.

From idea…

The development process of a vehicle begins with a precise needs analysis for our customers. This enables us to determine which requirements must be met and to what extent in order to streamline the warehouse processes as far as possible. Here, the length, width and height as well as the weight of the load to be transported are decisive factors. In addition, there are external factors such as aisle width, (already existing) guidance systems and the floor conditions on site. It is also important to know which application scenarios and durations must be covered in order to incorporate efficient energy planning in the development process. Once these items have been worked out, a first sketch is made of the product to be manufactured, and this is constantly refined as the process progresses

…through development…
Once an initial sketch and a comprehensive requirements profile have been drawn up, development of the vehicle begins. Based on the specified application data, our design department compiles a vehicle specification. The decisive factor here is that HUBTEX can draw on decades of experience in the development of industrial trucks and special-purpose equipment in a proven modular system. This means that, ideally, a component will already exist which fulfills the specified task in the customer's requirements. Gradually, a complete vehicle is assembled from the existing individual elements. If a requirement cannot be met with the existing solutions, the required elements will be constructed by our development team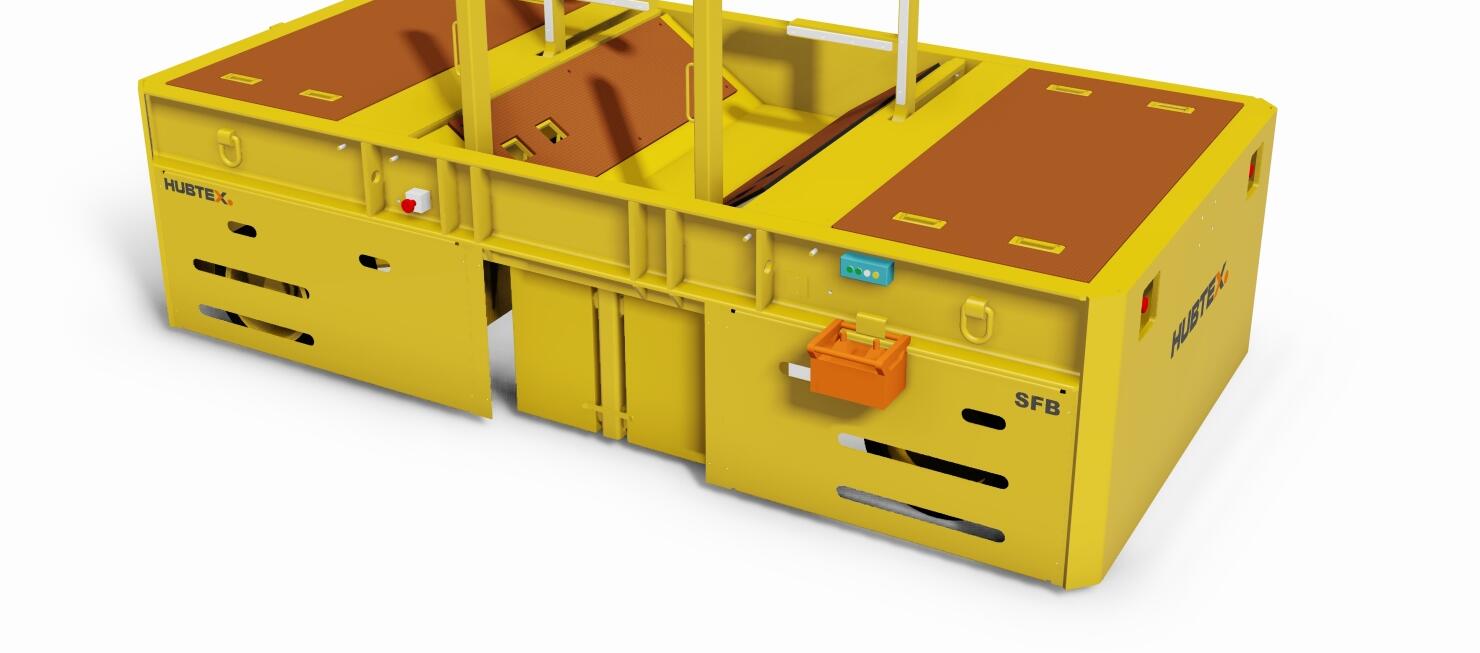 … to the optimal vehicle.
Once all the individual elements have been put together, the feasibility study is carried out. Should any changes be required, they will be integrated into a revised concept. Following approval of the final design by the customer, the production process begins in conjunction with our experts in production. After completion of the product and subsequent functional tests, the vehicle can be inspected by the customer at our new HUBTEX customer center.
And we are also well prepared for future requirements: Our experts attend regular qualification and further training programs in order to meet requirements in the age of Industry 4.0 in the long term. This enables us to face the increasing complexity of engineering tasks directly linked to the increasing digitization in all areas of production and vehicle development.
Bild