Order picking
on both sides
of the rack
Robust
construction

High
carrying capacity

electric
multidirectional
twosided
order picker
by HUBTEX
The storage and order picking of mainly doors and frames in pallet racks are the main tasks of the electric multidirectional twosided order pickers of the MK series. This order picker is a classic electric multidirectional sideloader with an integrated liftable cabin for picking individual customer orders.
WELL THOUGHT-OUT SAFETY CONCEPT
The optional installation of various sensors and light barriers can prevent the HUBTEX electric multidirectional twosided order picker from colliding with people or structural obstacles. The all-round protection practically excludes injuries and damage to the vehicle and other objects.
links
normal
rgba(46,51,56,0.7)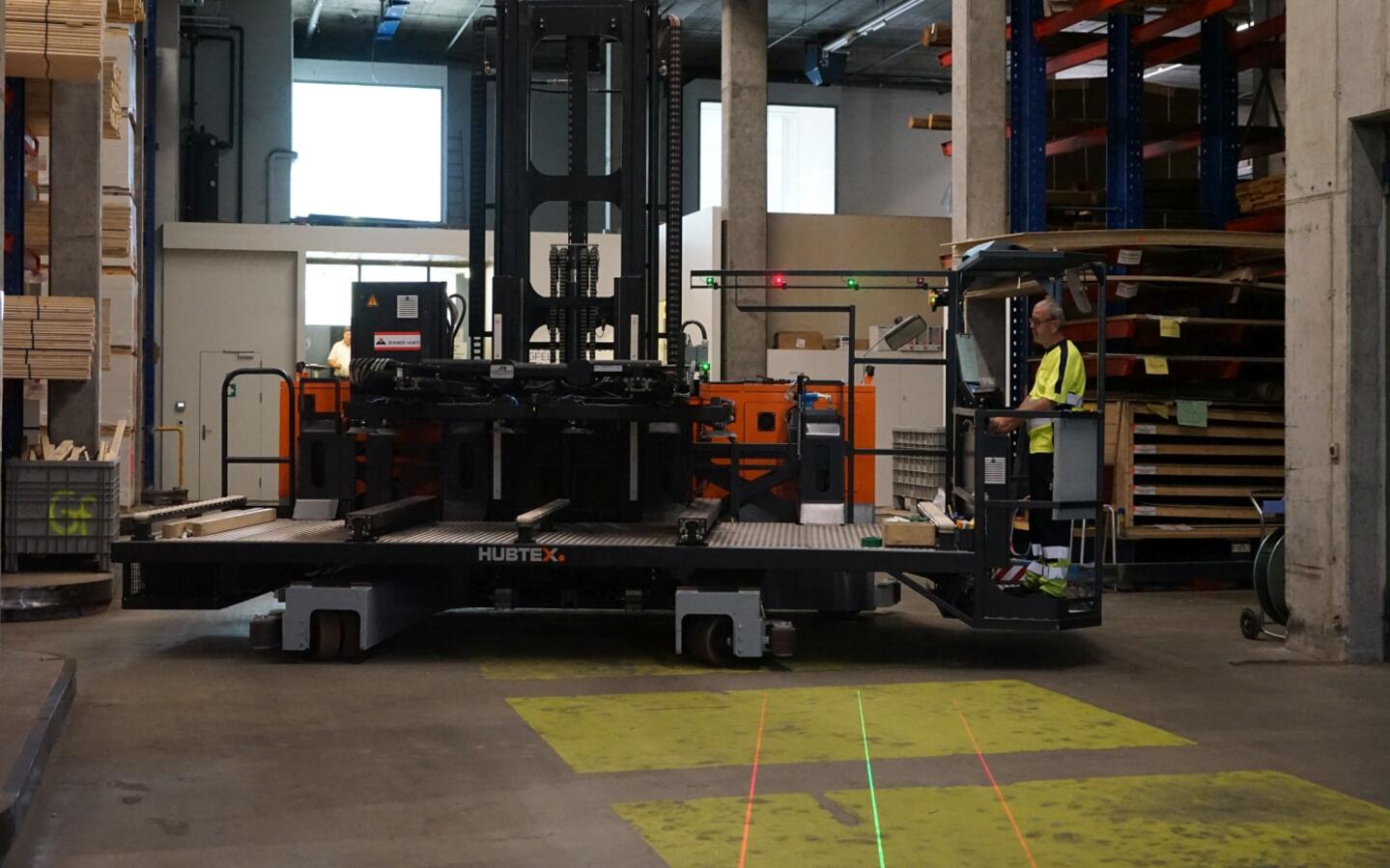 IDEAL BASIS FOR SPECIAL REQUIREMENTS
The MK series vehicle with optional multi-directional steering is characterised by its robust design and high load capacity. The powerful driving motors and the large Vulkollan wheels allow speeds of up to 8 km/h. The truck is equipped with a high load-bearing capacity. The two-stage mast with full free lift can be extended up to a height of 6,600 mm.
rechts
normal
rgba(230,114,52,0.7)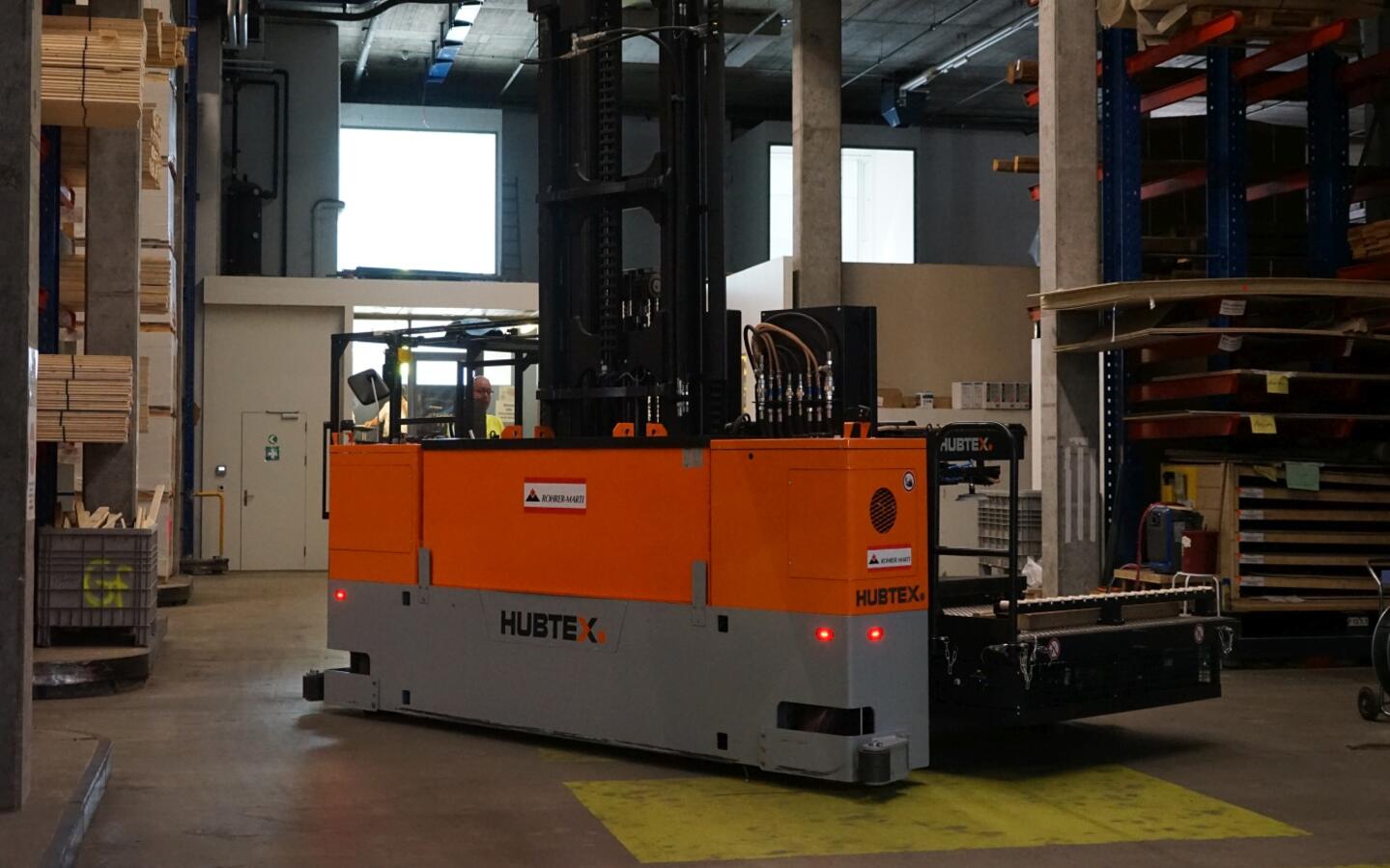 PROGRAMMABLE POSITION DATA
The vehicles can optionally be equipped with transponder antennas in the vehicle frame. In addition, transponders must be integrated into the roadway. These transmit signals to the transponders installed in the vehicle, which automatically ensure a dead straight and safe journey in the racking aisle. As soon as the desired rack area has been reached, the driver determines the end position with the help of the cross-line lasers mounted on the picking platform. The desired rack height can be reached with the picking platform. Thanks to the pre-programmed position data, the goods can now be picked quickly and easily with the vacuum suction device.
links
normal
rgba(46,51,56,0.7)