HUBTEX at Inter Airport Europe 2021
X-WAY-MOVER and INTRAC as a system solution for the air cargo sector

HUBTEX participated in the international airport trade fair "Inter Airport Europe" from 09 - 12 November 2021. Together with its partner DIMOS, Hubtex presented itself as a system supplier for material handling processes of Air Cargo. Highlights were the new pallet mover INTRAC, a universal handling platform for ULDs, and the versatile X-WAX-MOVER.
HUBTEX has been working with DIMOS since 2017. In the partnership, DIMOS' focus is on technical development and conceptual design of vehicles in air cargo logistics. HUBTEX focuses on the international distribution and service of the vehicles. Unlike conventional air freight technology, DIMOS offers modifications to the vehicle and adapts them to the conditions on-site at the customers location. Jointly, HUBTEX and DIMOS focus on flexibility, as this allows high tonnages to be handled despite a small storage area; from truck unloading to storage to loading the goods onto the aircraft. Thereby, usually at least 5 vehicles are in operation in the air cargo sector fulfilling different tasks.
How about having these tasks performed by just two of our vehicles?
Benefit from our system solution for the air cargo sector

We know that air cargo handling can cause unique challenges for users. Schedule your consultation with our product experts now to get the best possible solution for your application.
Our trade fair highlights in focus
X-Way-Mover
1 system for all air cargo handling tasks
The X-WAY-MOVER is the world's first autonomous, free-moving, multifunctional transport vehicle that carries out the complete ULD handling process from landside to airside. The X-WAY-MOVER is also used to expand storage capacities upwards. It can remove goods from the truck and store them directly in the racks up to the third level (7.2 m high). The X-WAY-MOVER can be used 24/7 for a wide variety of tasks.
Bild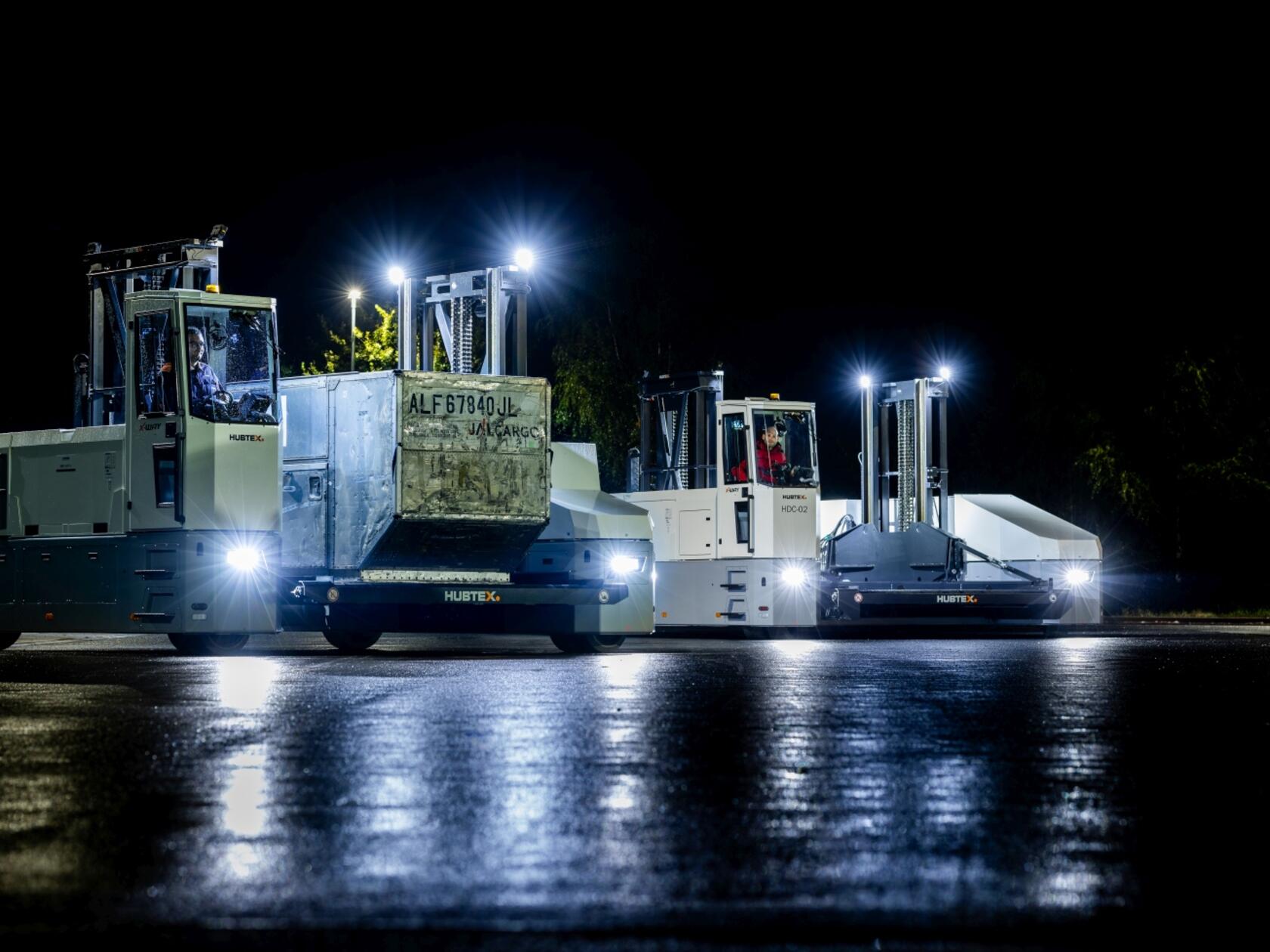 Bild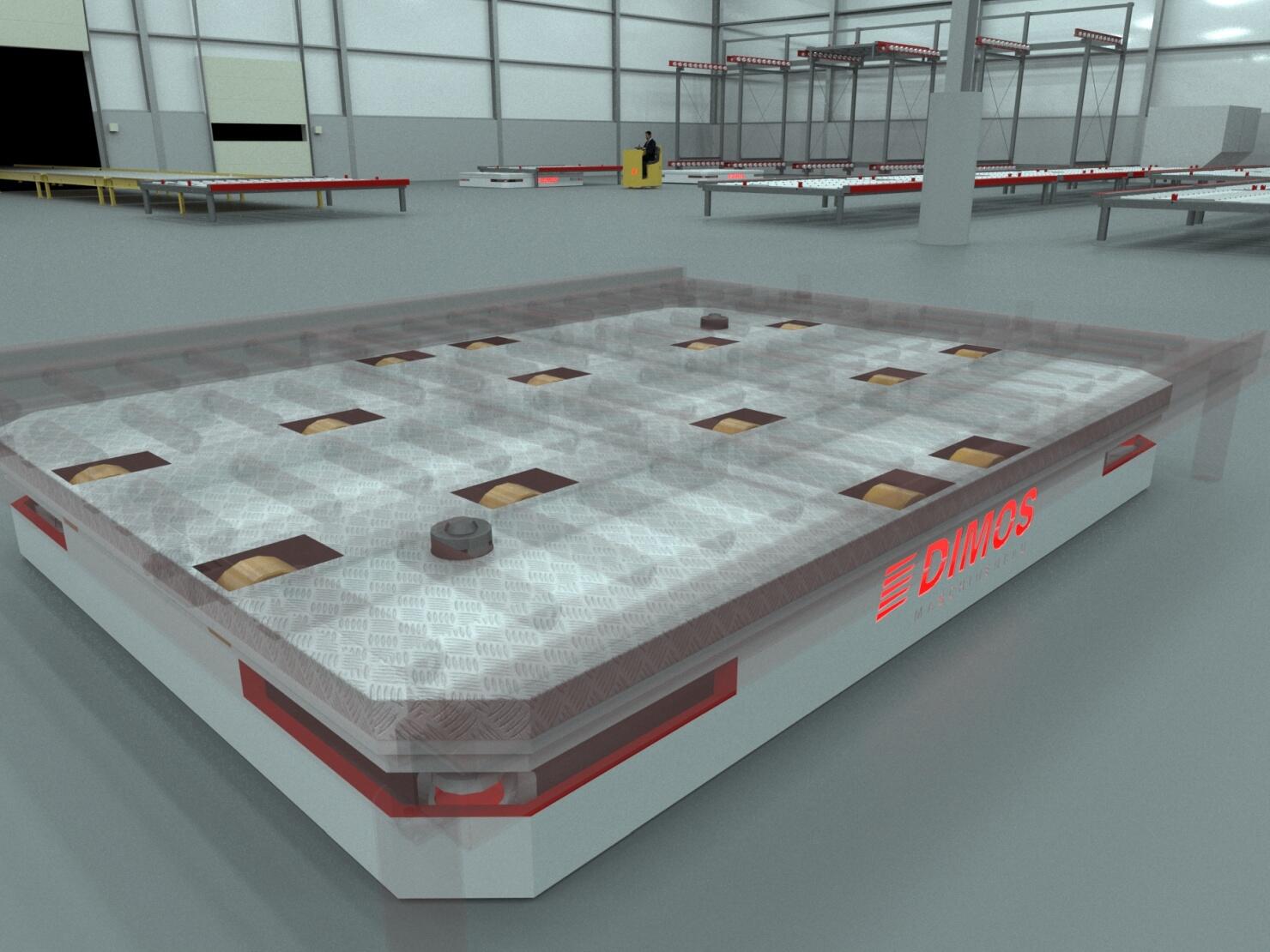 The new pallet mover INTRAC
for autonomous handling of ULDs
With its 360° steering system, the new INTRAC is significantly more maneuverable than conventional solutions on the market. Users gain up to 50% additional storage space with the Pallet Mover, which is why it is often used in warehouses with limited capacity. The INTRAC focuses on autonomous transport of ULDs, arranging storage and staging areas in advance and storing the load carriers in a flexible area when needed. To date, there is no other pallet mover that offers a comparable level of automation in end-to-end cargo handling.
However, with the basic concept of the Pallet Mover, the AGV unit can easily be temporarily replaced by a manual driver unit, giving the user the greatest possible flexibility. Mixed fleets of manual and fully automated equipment can also be used.
The system solution for the air cargo terminal
If the user wants to handle large ULDs or comparable load carriers, a multi-level system consisting of X-WAY-MOVER and INTRAC provides a system solution. The need for a ULD system or a rail conveyor system is eliminated. The transport vehicle can be connected to the respective WMS and can create a block or area storage completely autonomously thanks to intelligent goods composition.
Interested in our system solutions for the air cargo sector?
Then let our product experts advise you to find the best solution for your application.